2024 Registration is Now Open!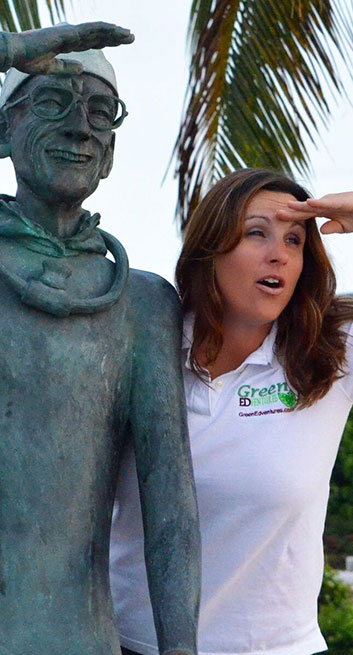 Tara Short – Founder & Director
Tara cultivated her passion for ocean life at a young age through her vivid imagination while playing in her grandparents' swimming pool in suburban Chicago.  She would snorkel & explore this pool playground, often pretending to be in oceanic waters filled with dolphins and colorful fish.
Tara turned her passion for exploration, marine life and environmental preservation in to Green Edventures in 2008.  She designed this carbon-neutral, eco-adventure program to educate students and adults through travel and outdoor activity while supporting local-based businesses and conservation programs.
Through professionally guided tours, it is Tara's mission to facilitate life-changing natural encounters to educate and inspire.
"Having facilitated over 1,000 participants on trips all over the Americas, I know firsthand the positive, life-changing effects that nature has on people," Tara says. " I tell people that I am a teacher and guide, but what I really am, is a matchmaker. I provide the ambiance and set the mood for people to connect with, be fascinated by, and fall in love with the ocean, the rainforest, the desert, and other amazing wild habitats, in hopes that they will want to protect them."
When Tara is not away leading Green Edventurers' Tours, she can be found underwater at the Shedd Aquarium as a volunteer diver on Tuesday mornings in the 90,000 gallon Caribbean Reef Exhibit.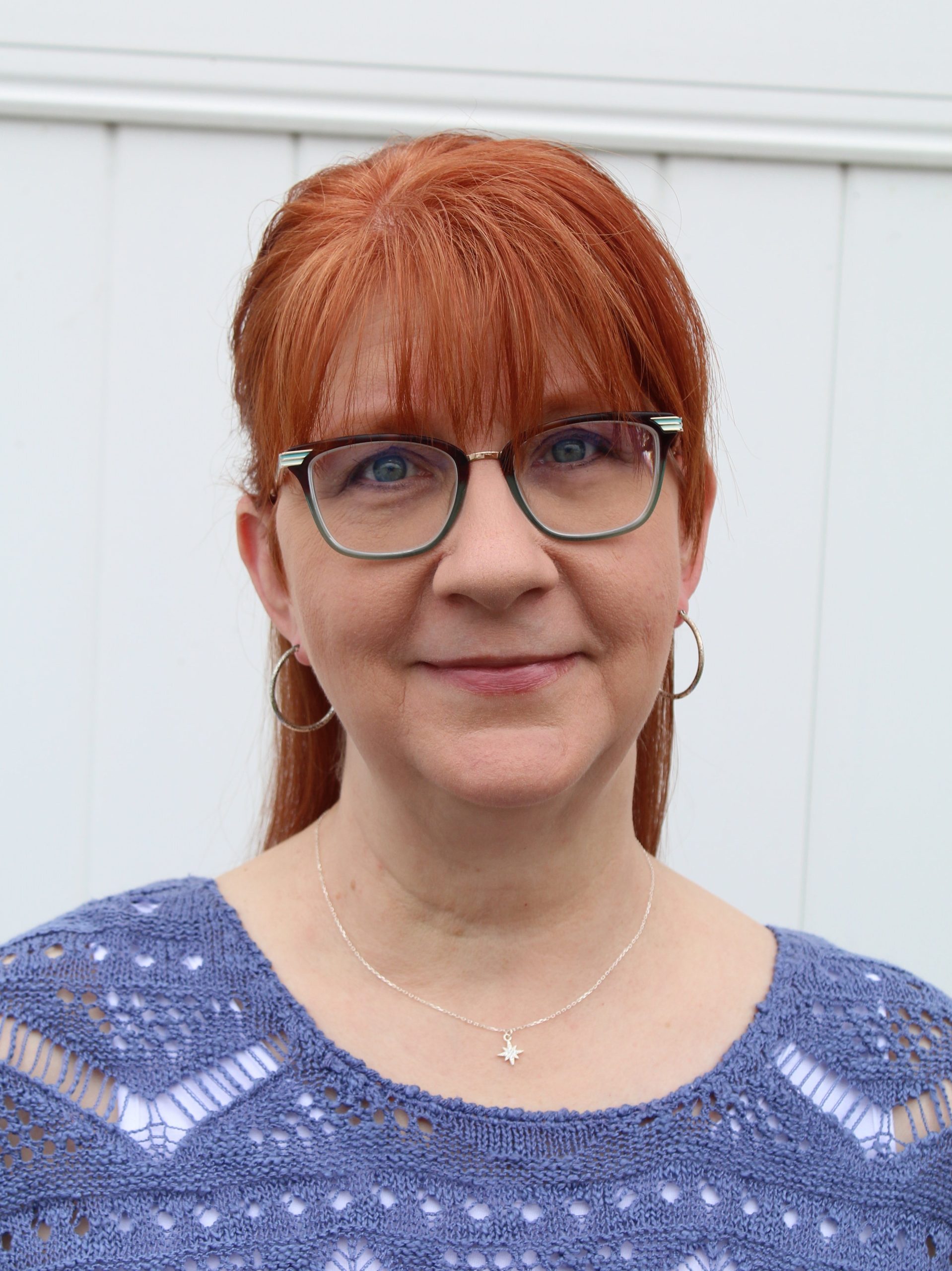 Carrie Zygowicz
Administrative & Payments Assistant
E-Mail: contact@greenedventures.com
Phone: 715-222-9874
Have questions about payments? Carrie is the organization for all our administrative needs. She is the helpful person behind all of those payment reminders and requests for documentation completion.  Carrie has 20+ years of bookkeeping experience and is a published author.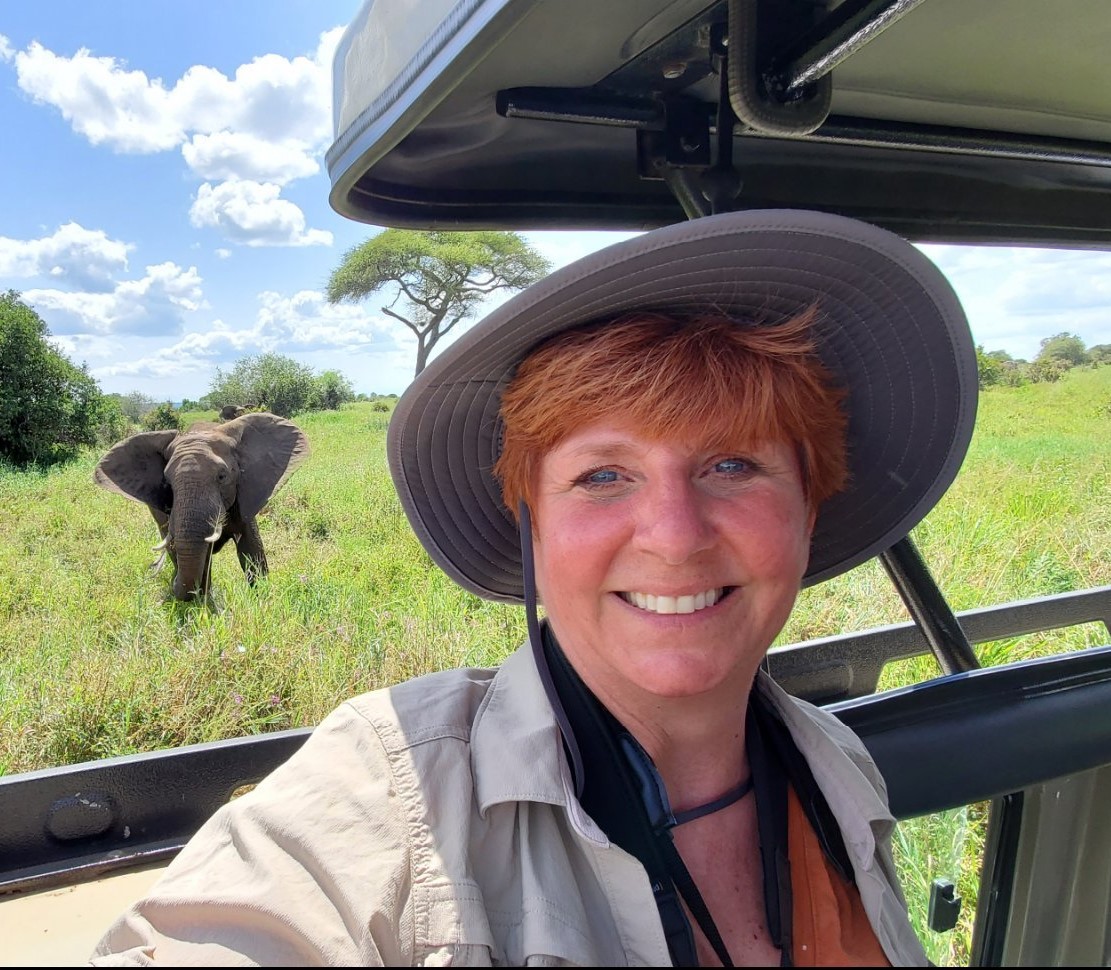 Lori Anderson
Trip Leader
E-Mail: info@greenedventures.com 
Lori started her Green Edventures journey in 2019 going on trips such as Tanzania, Idaho, Northwoods WI, Yellowstone, WI Dog Sledding, Uganda, Iceland Multi-sport and Laugavegur, Baja, Roatan and Alaska. In 2021 she led our Northwoods WI Women's Trip, and in 2022, she Co-Led two WI Dog Sledding Trips, Tanzania Women's trip and Co-Ed trip, Idaho Salmon River Rafting and a Northwoods WI student trip.
She has been traveling since the age of 11 where she took her first trip out of the country to Canada, since then, she hasn't stopped. For Lori, it isn't always about the destination, she wants to travel anywhere and everywhere! She loves all forms of travel – road trips, plane trips, cruises, guided tours, self-guided/planned trips, outdoor/indoor, beach or mountain, hiking or theater, solo or partner or group – you name it! But her favorite part of travel is meeting new people along the way and hearing their stories!
You can read more about Lori here: Meet Trip Leader Lori Anderson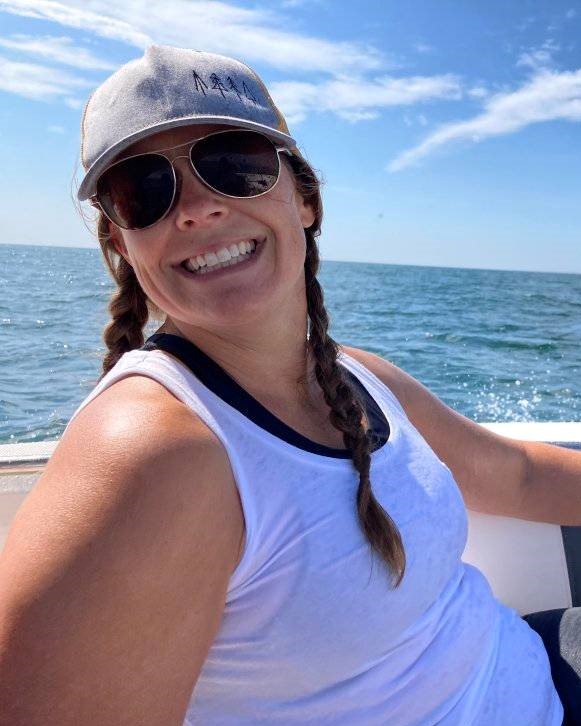 Emily Benz
Trip Leader
E-Mail: info@greenedventures.com
Emily is our newest trip leader leading her first trip to Iceland in 2023. She started out in Colorado, but now calls Southwest Wisconsin home. She has led trips in Alaska, Costa Rica and the Bahamas. She has traveled with Green Edventures since 2009 but has traveled with Tara before that (with a bit of a hiatus to raise some babies).
You can read more about Emily here: Meet Trip Leader Emily Benz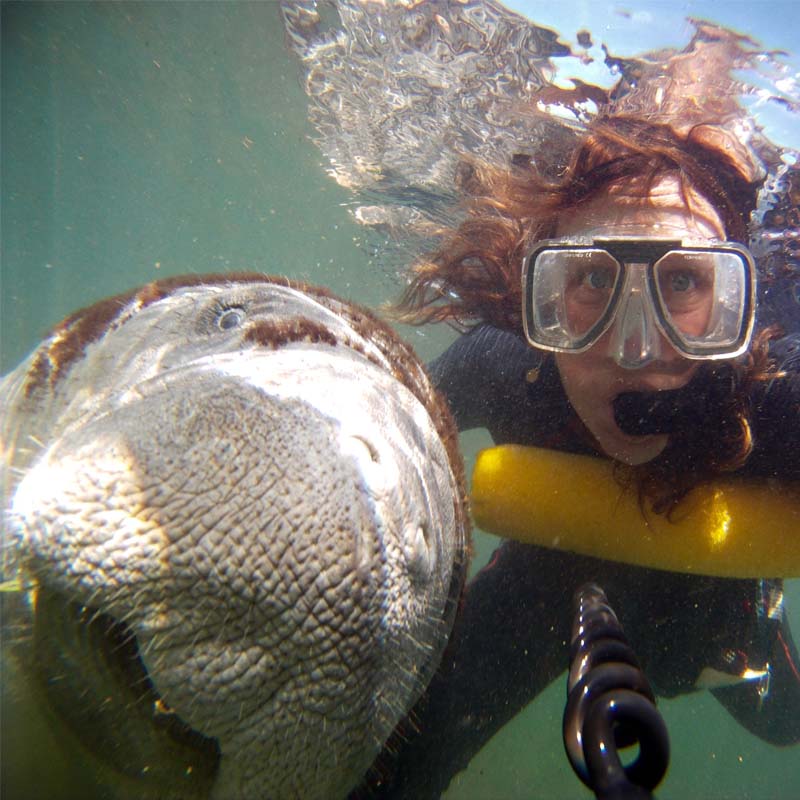 Kristen Hoss
Trip Leader
E-Mail: info@greenedventures.com 
Trip Leader / Florida Master Naturalist
Kristen is an engaging and passionate educator who leads the Florida Master Naturalist program in Broward County, Florida. She teaches environmental and science education programs for students of all ages, and provides expertise for ecological surveys and monitoring through her non-profit Youth Environmental Alliance. She has a BS in Ecology and Evolutionary Biology, a Masters in Conservation Ecology and Wildlife Sciences, and more than 28 years in the field of ecology (marine, aquatic and terrestrial) and the management of natural areas and wildlife. Kristen's passion is making a difference in peoples lives, to the environment and to wildlife through working and partnering with like–minded people and organizations that share her vision of promoting sustainability through self empowerment and education.
You can read more about Kristen here: Meet Trip Leader Kristen Hoss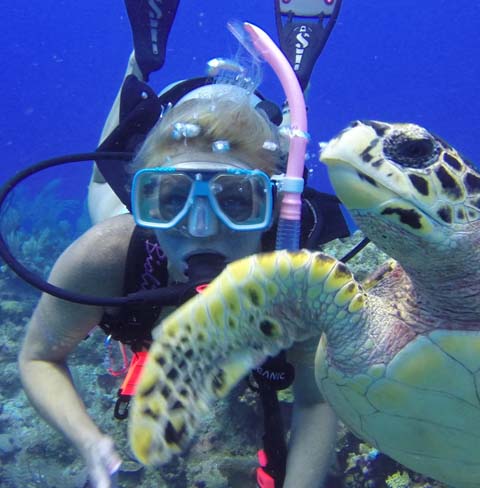 Aimee Lowe
Trip Leader
E-Mail: info@greenedventures.com 
Aimee Lowe is a Marine Biologist and high school Marine Biology and Environmental Science teacher in Fort Lauderdale, FL. She has a passion for all things ocean and loves to share her knowledge and excitement with students and adults of all ages. She is an avid snorkeler and PADI Advanced scuba diver and has enjoyed diving all over the world for the past 30 years. Aimee has a Bachelor's of Science degree in Marine Biology and a Master's degree in Marine Science & Policy from the University of Miami, and she is one of the founders of the Free Our Seas non-profit organization. She has been leading educational student trips for the past 18 years and her enthusiasm for the ocean, conservation, and travel is contagious. She makes leaning fun!
You can read more about Aimee here: Meet Trip Leader Aimee Lowe
Tracey Seward
Trip Leader
E-Mail: info@greenedventures.com
Tracey's Green Edventures' journey started in 2016 as she accompanied her high school daughter on an adventure trip to Trinidad/Tobago.  Tracey has had the privilege to trek and visit 25 countries, including India, Cuba, Spain, Iceland, Peru, Tanzania, with her latest adventure. . .a humbling summit to Mt. Kilimanjaro with Green Edventures and 10 other adventure buddies on June 29th, 2023!
Tracey continues to ignite the spark of adventure in fellow adventurers, help them embark on their own transformative journeys, and realize their dreams.  With an unwavering commitment to safety, health and wellness, and a deep respect for the environment and local cultures, Tracey will be your trusted companion every step of our adventure.
You can read more about Tracey here: Trip Leader Bio – Meet Tracey Seward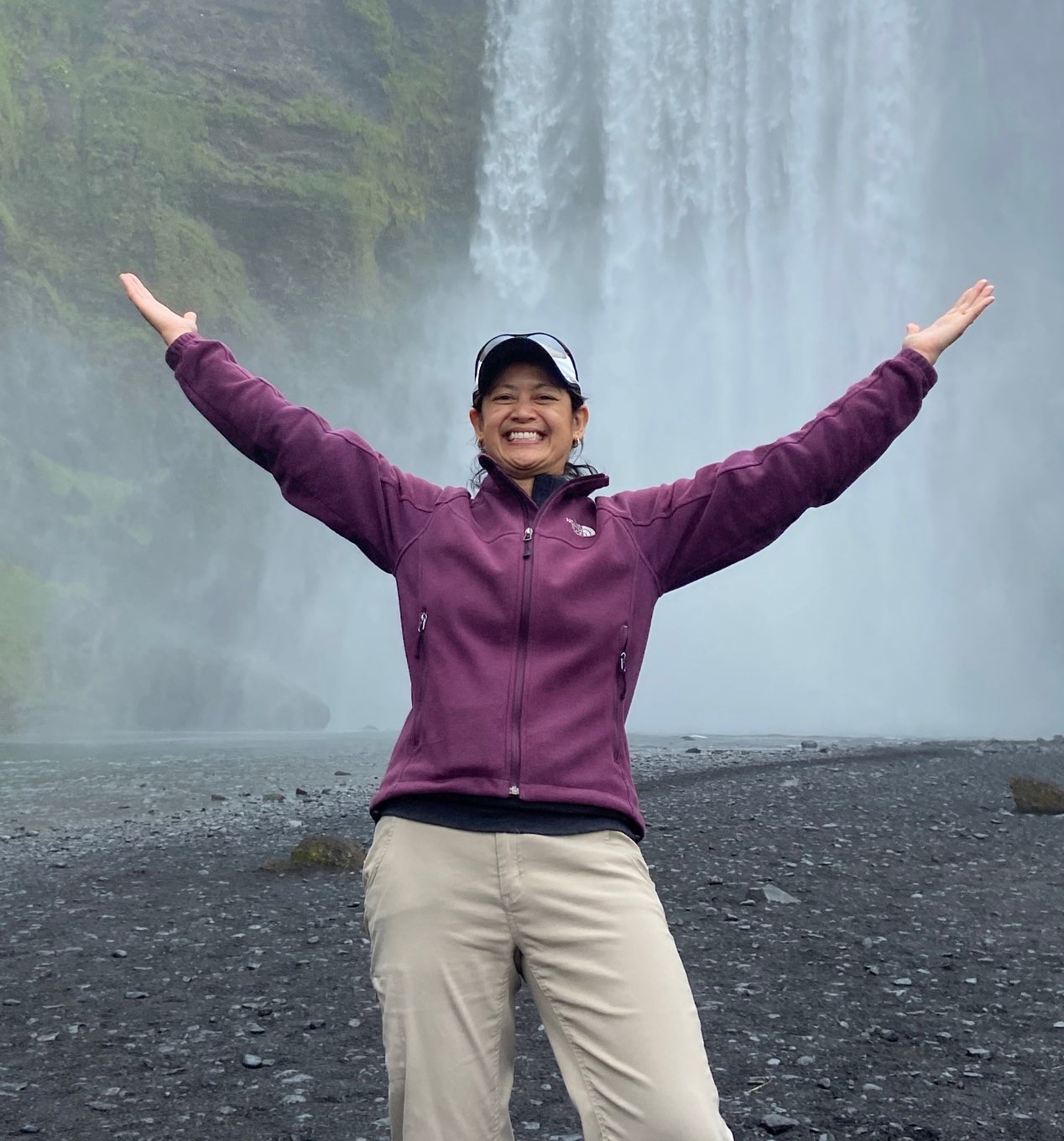 Cynthia Sherman
Trip Leader
E-Mail: info@greenedventures.com
Cynthia's inaugural trip with Green Edventures was one of our Iceland Laugavegur Treks in 2023, but she has been a trip leader since 2003 for a trip to Eleuthera, Bahamas with Tara (even before Green Edventures)!
Her travel footprint reaches as far as Asia and South America. Cynthia's passion comes with teaching Human Impact and Sustainability. She sees the hope that one person, out of 8 billion people on the planet, can influence the mindset, attitude, and actions of so many. She is always on the lookout for the next idea to reduce our ecological footprint while exploring the world.
You can read more about Cynthia here: Meet Trip Leader Cynthia Sherman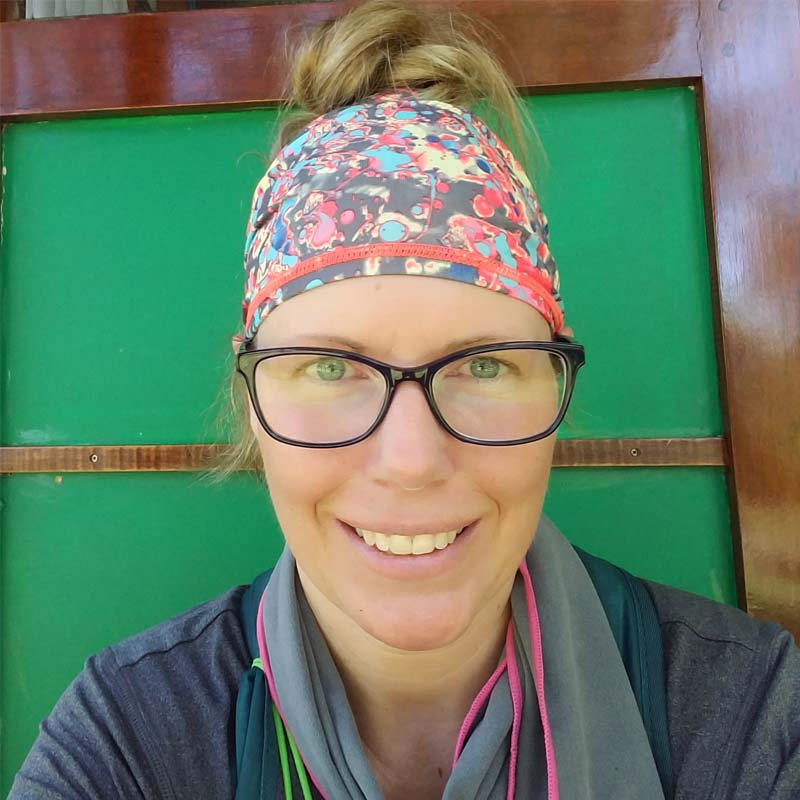 Kelly VanLaanen
Trip Leader
E-Mail: info@greenedventures.com 
Kelly has more than 20+ years' experience teaching and guiding in the outdoors and has been a Becoming an Outdoors Woman Instructor since 1997. She has a bachelor's degree from the University of Wisconsin Stevens-Point in Natural Resource Management with an emphasis in Environmental Education/ Interpretation. Kelly likes to hunt, fish, camp, backpack, kayak, garden, forage, create soaps and lotions, snorkel, travel and spend time with her family.
You can read more about Kelly here: Meet Trip Leader Kelly VanLaanen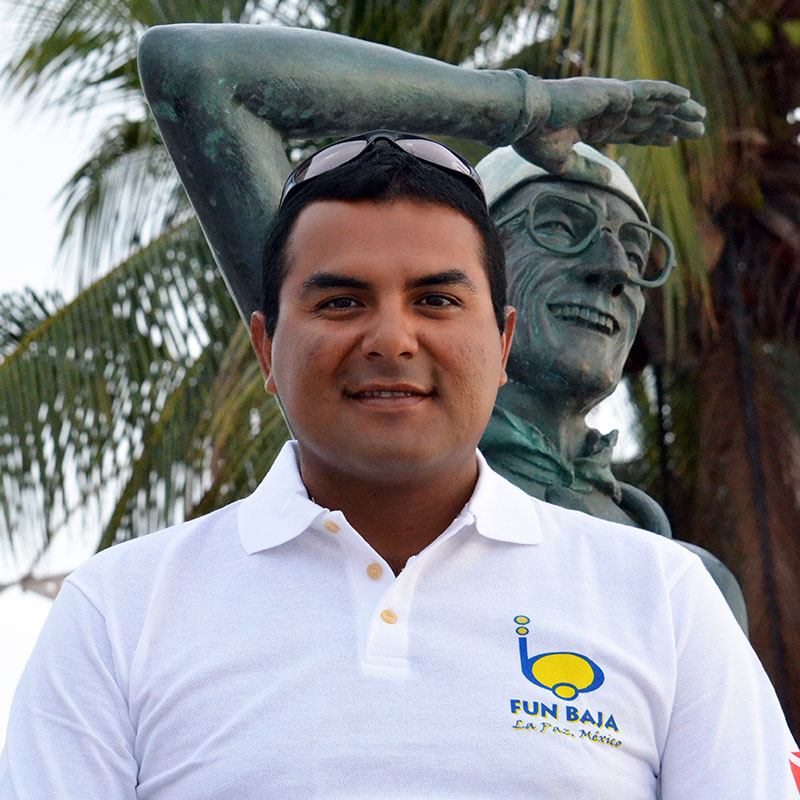 Chabelo
Divemaster / Fun Baja Diving & Eco-Adventures, LaPaz, Mexico
Chabelo (Pronounced Chaah Bell-O) is a Divemaster for Fun Baja Diving & Eco-Adventures based out of La Paz. Chabelo has been instructing and leading SCUBA divers for 15 years with Fun Baja and instructing snorkeling and free-diving with Green Edventures for 8 years. Our guests consistently tell us how they appreciate the care and attention he gives to everyone in the group. Chabelo is funny, playful, and loves to share everything he knows about his backyard, the Sea of Cortez and his home, La Paz. Chabelo is talented at finding marine life so participants can see the most of the reef. He is also a sea lion whisperer. With him, you will see and interact with the sea lions in a very special way. Your friends won't believe the pictures!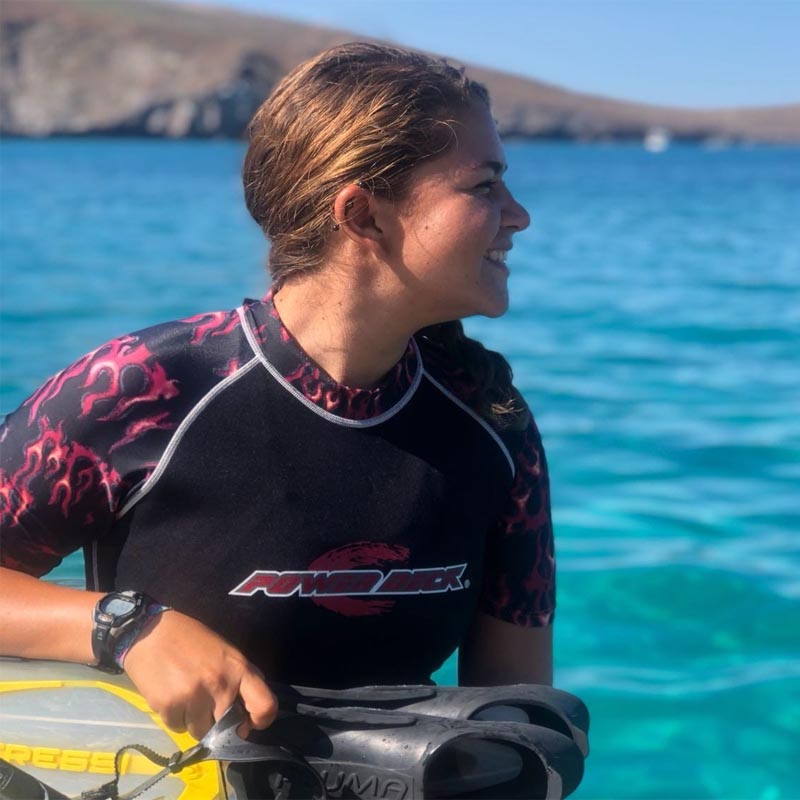 Elsy Olivares
Guide / Baja
Elsy (aka Alex) is a Marine Biologist from Michocan, Mexico. She is funny, energetic, and loves to share her knowledge of science with students. Students can easily relate to Elsy's passion for all things saltwater, adventure, music, and her love of travel. She is a great role model for students, especially those interested in pursuing marine science degrees.  Elsy is both educator and guide for our Sea of Cortez programs in partnership with Fun Baja, and tour leader for our Costa Rica student programs. Elsy holds a Bachelor's of Science Degree in Marine Biology, and a Master's Degree in Marine Resources Management. She is the founding member of the Research and Conservation Program of the Yucatan (PICMMY). She is also a PADI Rescue Diver.
Pepe
Guide / Costa Rica
Meet Pepe, your guide and future life-long friend! Pepe is a master naturalist and will reveal the story of the rainforest to you one character at a time. Instead of a few dry facts about animals you find on the trail, Pepe will teach you how every plant, monkey, bird, insect, and reptile is connected to one another via the delicate and intricate community within the rainforest. Pepe is Costa Rican and proud of his beautiful country. His passion for sharing his knowledge of the Tico culture and the amazing symbiotic life of tropical flora and fauna is evidence of how much he loves Costa Rica. Since 1997, he has been guiding people into the rainforests of Costa Rica and Panama. Our guests are shocked by now much Pepe knows! — It's almost super human!
Courtenay Rooks
Guide / Trinidad & Tobago
Courtenay "Bushman" Rooks, is native to Trinidad, and an adventurer, naturalist, conservationist, explorer, ecotourism expert, with a long held desire to bring his love of nature to every person through eco adventure tourism. Courtenay guides rock climbing, mountain biking, birding, hiking, diving, surfing, snorkeling, adventure racing, and kayaking. Through personal travels in far flung places like England, Dominica, the Pacific North West of North America, the Mojave Desert, the Cerrado and Amazon of Brazil, Guyana's Amazon, the Savanna Grande of Venezuela and mostly Trinidad and Tobago he has spent nearly 40 years studying the natural history of wild places. During this time he gained knowledge, experience, respect and love for these environments and looks forward to sharing his knowledge with Green Edventures guests!
Paul Tamwenya
Guide / Uganda
Paul Tamwenya is probably one of the most interesting people you will ever meet in your life. Not only is he an expert at wildlife ID and behavior, he is sensitive to the needs of his clients. Great care and detail go into his safaris to ensure each person is having their best experience. Paul is the principal guide for his safari company which he created in 2009, and the founder of a non-profit called Birds of a Feather which helps the children from his hometown by providing school supplies and environmental education. Paul is a graduate of tourism management with more than 12 years experience guiding wildlife and birding tours in Uganda. He also provides guide training and is an inspirational speaker.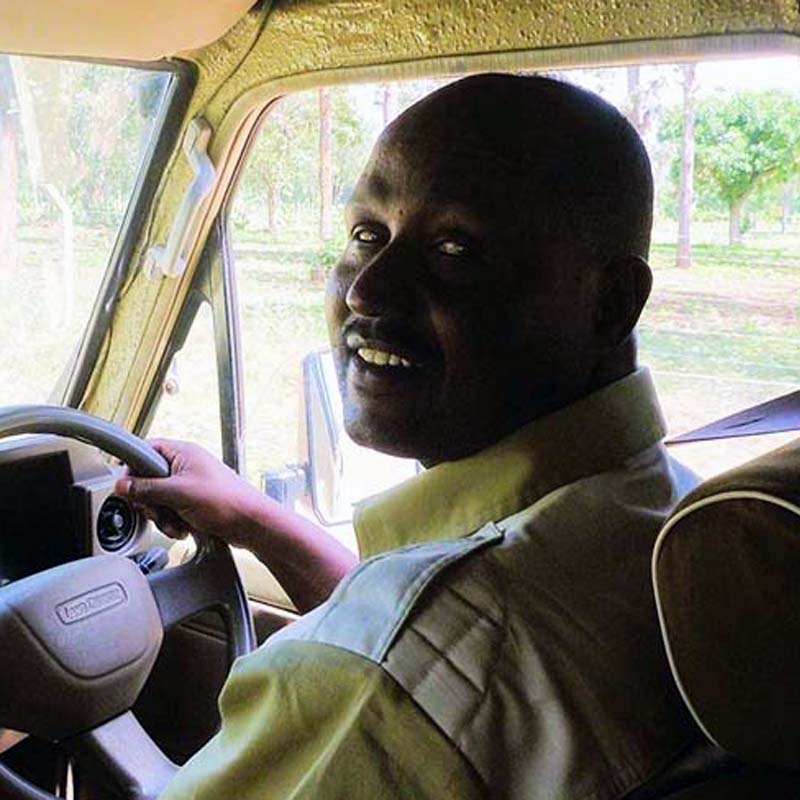 Baraza Salaho
Driver Guide / Tanzania
Baraza Salaho is Tanzanian and has been a safari guide for more than 20 years! He has worked with clients from all over the world and has a lot of knowledge that he loves to share about the parks, animals, culture and birds. -- He speaks more than 5 Tanzanian languages plus English. Baraza is the owner of his family run safari company and we are honored to have him lead the Green Edventures Tanzania Safari. He is a caring guide and strives to give each of his clients the best safari experience possible.
"Green Edventures is an eco-toursim company with a mission to inspire people to protect the planet through authentic, affordable, and immersive educational adventures in semi-wild locations that get travelers up-close and on a first-name basis with the people, places, and ecosystems that are important in the places we visit."
Our Goals:
Provide place-based educational content that provides travelers with a sense of place.  A sense of place is a human response to a piece of land, local nature, indigenous culture, or a combination of these. A sense of place can be geographical or spiritual resulting in a familiarity, attachment, and love for the characteristics that make the destination unique. In short, we want people to love a place a much as we do!
Influence values and behavior of travelers.
Use outdoor skills to empower participants using a progressive approach.
Contribute to / support local conservation efforts in the region.
About our destinations:
Off the beaten path. Places you have heard about but never thought you could experience.
About our activities:
Hands-on, authentic, progressive, tailored, and safe. We will never resell someone else's tour. Our adventures are created specifically for the audience we are presenting to. You can expect to learn a new skill or get better at it, in a supportive environment.
About our clients:
As an educational tour company we cater to the traveler that wants a purposeful adventure. Many of our clients are beginners, but we create activities within the group that accommodate more advanced travelers as well. Often time, we ask that those with more experience and/or knowledge, share with others in the group.
Group sizes:
99% of our clients travel with us on a group adventure. Groups give you access to activities that you would not have on your own, and instant travel buddies. Our group sizes range from 7-25 people, but average 14.
Custom Trips & Individuals:
1% of our clients (at this time) contact us to create a custom experience for a private adventure for as few as 2 and up o 25 people. This is only available on select destinations and may or may not have a formal educational component.
 Food & Accommodations:
The environment is our primary focus. The food is locally sourced when possible, whole, and made fresh. Accommodations are in harmony with the environment, owned and operated by a local business or person.
 Guides:
Locally licensed and sourced guides will lead the activities. Guides are familiar with and adhere to eco-tourism principles.
 Environmental Impact:
Each location will sponsor a token species that is endangered or threatened. A small portion of the profits will go toward a non-profit that is working to educate people to protect that species.  All trips are carbon neutral via carbon offsets and responsible use of fossil fuels. A $10 per person fee will be paid to CarbonFund.org at the end of the calendar year.
Sign Up For The Green Edventures E-mail List
**We respect your privacy. Our website is fully secure and your information is kept 100% private with us**

Go Green Edventures!