This week is Trip Leader Week! Everyday we will highlight one of our amazing Trip Leaders and learn what makes them the perfect adventure buddy!
Meet Aimee Lowe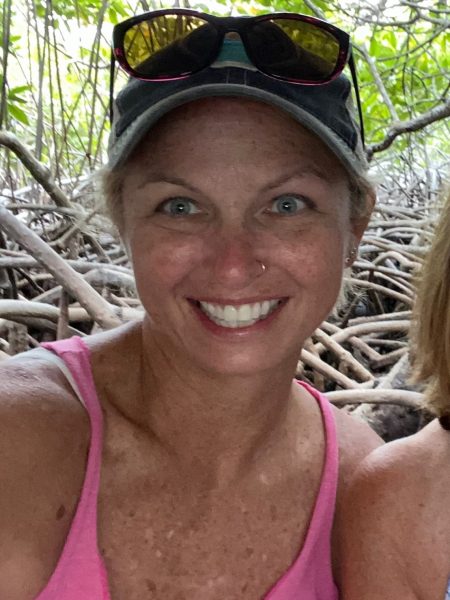 Aimee was originally a client of Green Edventures, in 2018 she took a group of her students to Baja, Mexico. In 2021, she helped create the Roatan trip and has led it five times.
Originally from Atlanta, Georgia, Aimee moved south to pursue her undergraduate and graduate degree for Marine Biology at the University of Miami in Miami, Florida, where she resides today.
The trips you can find Aimee on are one of our Roatan, Honduras trips and sometimes Baja, Mexico, as well as some of our student groups. She hopes to go to Tanzania and Iceland with Green Edventures and is currently planning to travel to Dominica to snorkel with sperm whales!
You can catch Aimee enthusiastically teaching all things "ocean". She loves teaching snorkelers/ divers how to identify the 60 most abundant reef fish in the Caribbean, and introducing travel buddies to dolphins, baleen whales, sea lions, and many more. Some things Aimee never forgets to bring on a trip are an insulated travel coffee cup, her reusable water bottle, and she doesn't go anywhere without her Waterlust leggings. She tries to wear a different marine animal everyday (whale shark, tiger shark, sea turtle, parrotfish, lionfish, etc.)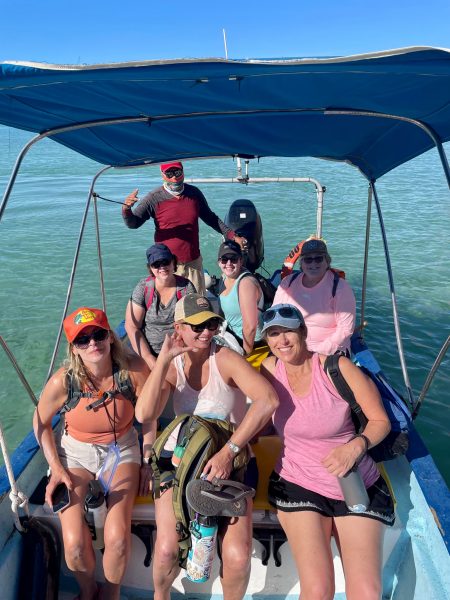 Thank you, Aimee, for being such a wonderful addition to our Green Edventures family!
If you would like to join Aimee on one of our trips, you can find the information and registration here:
July 22 – 29, 2023: Roatan 2023: Women's Summer Snorkeling & Scuba Eco Tour
If you are looking for other women's travel opportunities, go to Women's Adventures and learn more about our eco tours and the people behind them.
Be sure to sign up on our email list to be first to know about new trips!