This week is Trip Leader Week! Everyday we will highlight one of our amazing Trip Leaders and learn what makes them the perfect adventure buddy!
Meet Cynthia Sherman
Cynthia's inaugural trip with Green Edventures will be to lead one of our Iceland Laugavegur Treks in 2023, but she has been a trip leader since 2003 for a trip to Eleuthera, Bahamas with Tara (Even before Green Edventures!).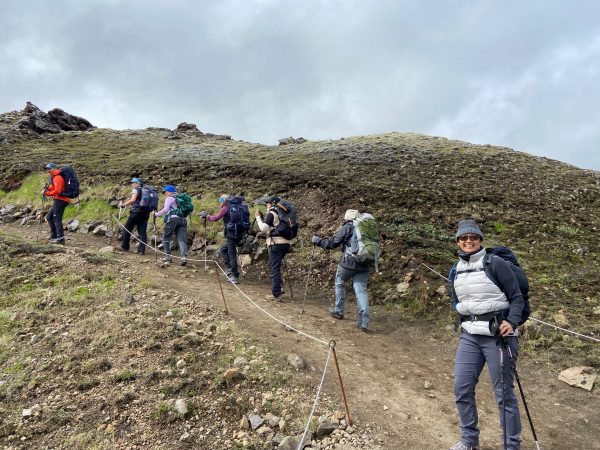 She is from the Great Lakes State of Michigan where she lives with her husband, daughter, and four-legged friend, Jack. Her travel footprint reaches as far as Asia and South America. Hoping to go even further to visit all 63 US National Parks, Australia, New Zealand, Tanzania, the Galapagos Islands, and Patagonia! Cynthia experiences the best of life when she is exploring new lands, cultures, and native wildlife.
Cynthia's passion comes with teaching Human Impact and Sustainability. She sees the hope that one person, out of 8 billion people on the planet, can influence the mindset, attitude, and actions of so many. She is always on the lookout for the next idea to reduce our ecological footprint while exploring the world.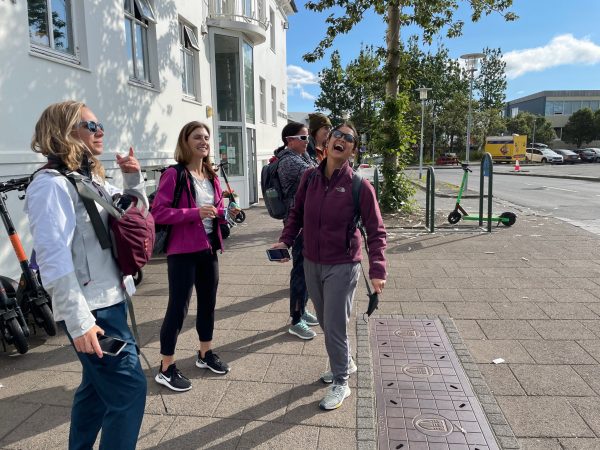 When the morning is still, and a chill fills the air, Cynthia anticipates the day ahead, and she always does so with the help of her coffee kit: Nanopresso or Aeropress (depending on the adventure ahead!)
Thank you, Cynthia, for your dedication to adventure, education, and sharing your love of travel!
If you are looking for other women's travel opportunities, go to Women's Adventures and learn more about our eco tours and the people behind them.
Be sure to sign up on our email list to be first to know about new trips!