Do you ever wonder what goes into planning women's adventures for Green Edventures tours? It first starts with one of Tara's dream destinations, and then her asking a few women to join her as they travel to the best locations and experience the activities that will eventually become a Green Edventures Tour.
Recently, Tara and six other women travelled to Peru, here are some of her thoughts and highlights from this journey. The dates for this trip are September 23 – 30, 2023 and is now available to book! Link is below.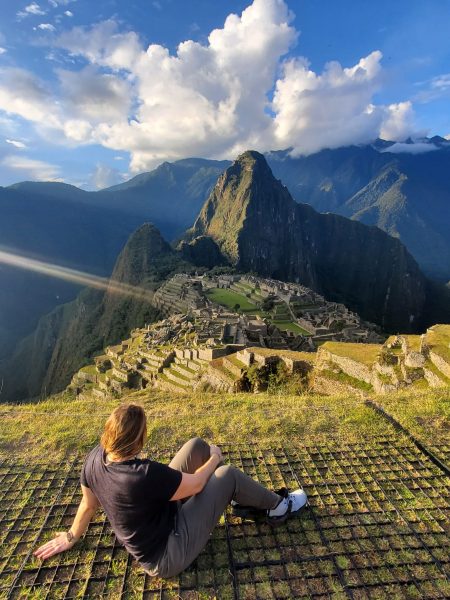 Today, we hiked the Inca Trail. Made it to Machu Picchu just before sunset. Had this view with 7 of my friends and only a handful of other people. Felt like we had the place to ourselves! It ranked up there with marathon training. A true challenge!
7.3 miles of mostly mountain steps. 3,400 ft vertical gain. Max elevation 8,600 ft. Wandered into ancient Inca civilizations. Marveled at the overlook of Machu Picchu.
And saw some damned llamas.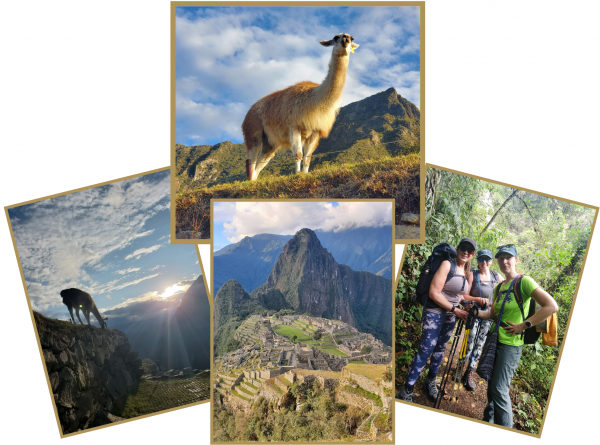 A few snaps from within Machu Picchu. Next, we take a 4-hour bus ride to begin the 6 day Ausangate trek. Come for Machu Picchu, stay for the llamas!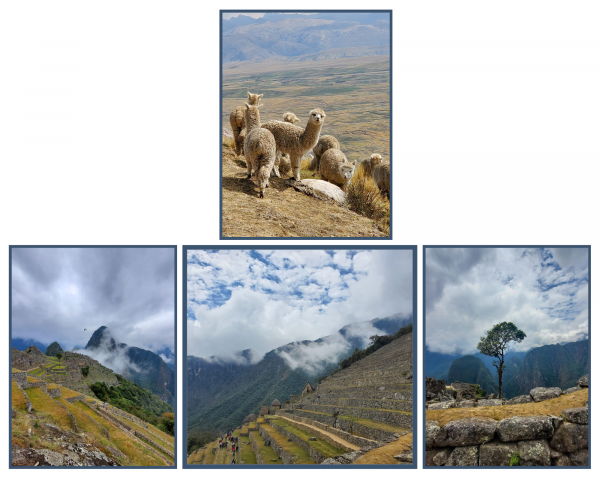 It was 4am when Americo approached our tent and in a pleasant voice greet Tracey and me with "Buenas Dias, Amigas!" He was outside, but I could see and feel his warm smile which lit up the darkness and warmed my heart in the freezing cold morning.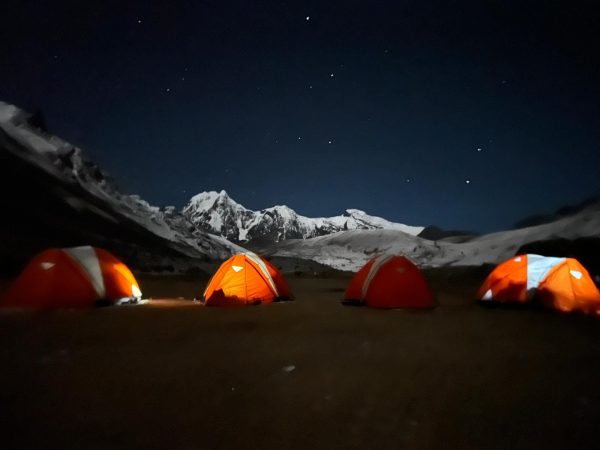 He passed two steaming cups of coca tea through the vestibule of the tent. Tracey and I sat upright in our sleeping bags sipping and wondering about the work ahead. Simple tasks were made so much harder by the lack of oxygen. It took mental fortitude to muster the energy for going outside to pee and getting dressed felt like walking up 10 flights of stairs. I was winded simply getting out of my sleeping bag. In two hours, we would be walking 1.5 hours uphill. Camp was at 15K (covered in a blanket of fresh snow) and we were heading to about 16.5K. The reward? Rainbow Mountain just after sunrise.
As I started up the steep mountain, my mind never let me down. When my body said, I'm too tired, my mind snapped into action with a will in the deepest reaches of my soul. I put one foot in front of the other, followed by deep purposeful breaths. Eventually the summit appeared. I want to remember that feeling on the mountain when I face challenges in everyday life. Where the mind goes, the feet will follow. I know nothing is done alone; my dear adventure buddies supported each other along the way.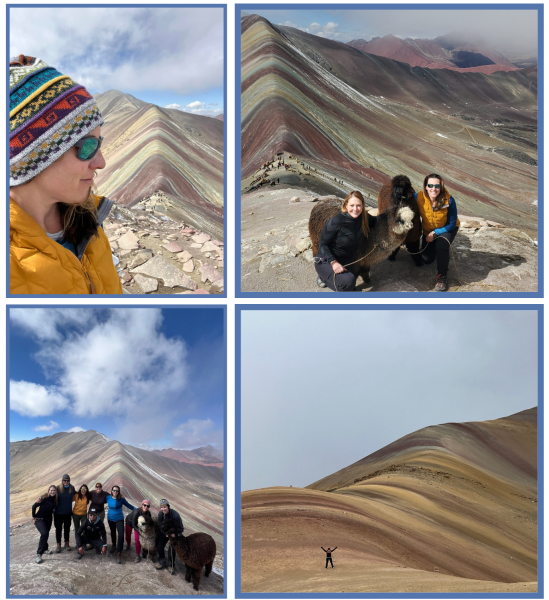 The Ausangate Trek, Andes, Peru
7 days, 6 nights
~50 miles, max elevation ~17,000 ft
6 mountain passes summitted
We experienced wildly variable weather, but had a wonderful support team to get us through (Guido, Americo, Abelino, Leo and crew)
I do have a flair for the dramatic, but I can honestly say this was one of the hardest physical and mental feats of my life!  Legs feel like useless bags of cement at high altitude for this lifelong Chicago flatlander. After 4 steps, muscles scream for oxygen that is scarce. Appetite is compromised. Fuel and temperature management is an art. Sleep is cold and evasive. Headaches are common when descending to camp for the night. Legs love downhill but the knees. . . oh the knees.
And then the majestic beauty of it all and camaraderie make it all okay, to conquer another day. Even I am at a loss for words on how to convey the extraordinary trek I just had with 6 of the strongest women I know!
Becky Burchell, Nancy Doran, Autumn Muir, Tina Teske, Tracey Seward and Renee Wawczak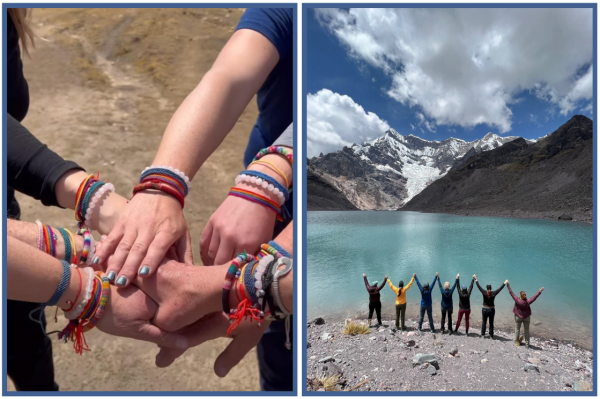 Click below to view more details about this trip including the itinerary, and to sign up and join us in Peru:
Peru Women's Adventure Machu Picchu Inca Trail + Optional 3-Day Lares Trek
If you are looking for other women's travel opportunities, go to Women's Adventures and learn more about all our eco tours.