Trip Leader Cynthia Sherman shares her Notes from the Field from our Iceland Laugavegur Trek for Women 60+ Adventure. Keep reading to see how this group of women conquered the Laugavegur Trail and had fun along the way.
A Day in Reykjavik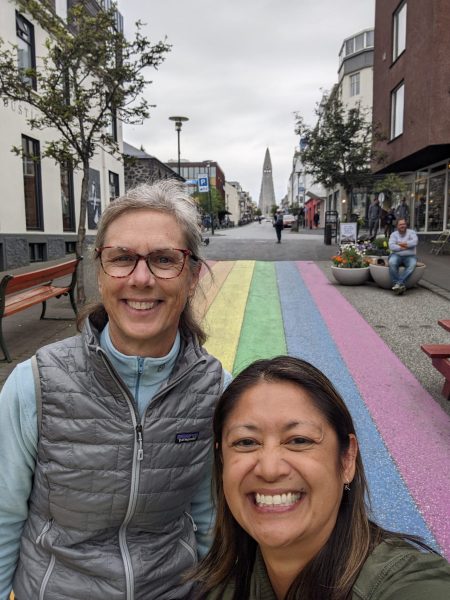 We walked around town to take in the sites. We could see Hallgrimskirkja from right outside our hotel! Along our walk we were to do some shopping and check out the Harpa Concert Hall, the Sun Voyager, and even met a friendly viking! We also enjoyed dinner at Cafe Loki before our big trek.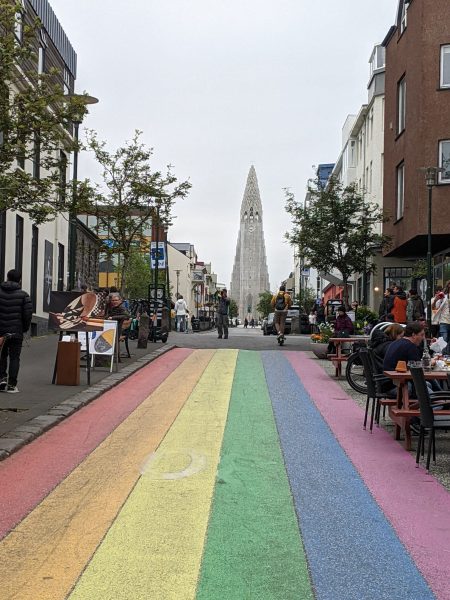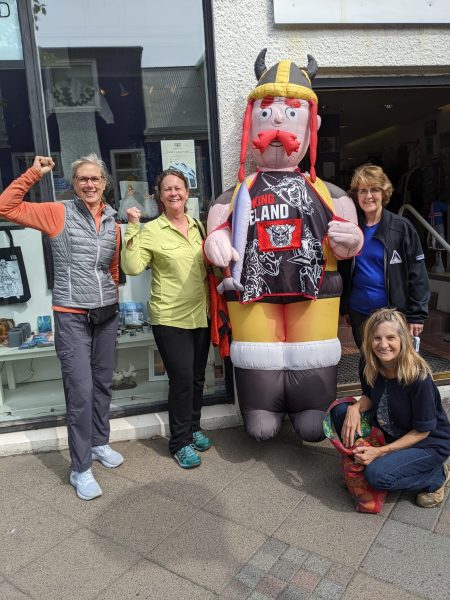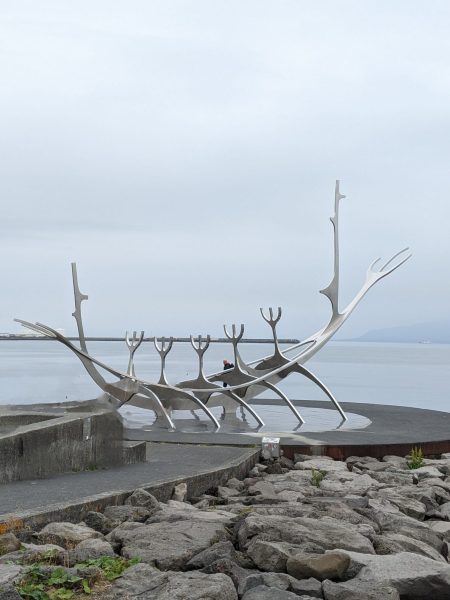 • Day 1 •

Landmannalaugar to Hrafntinnusker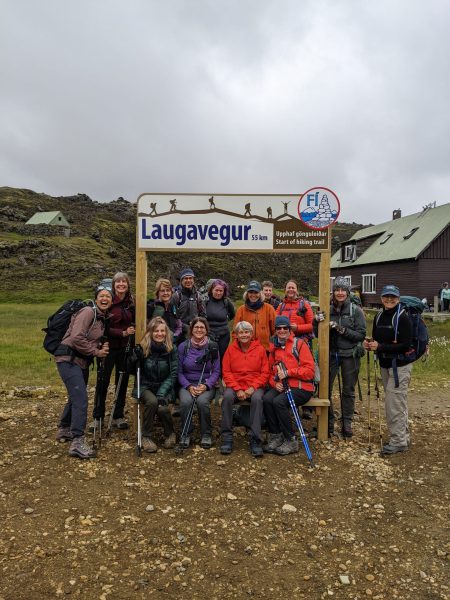 Our 60+ group was full of anticipation as we had an early start to the Laugavegur Trail. First stop, Landmannalauger. While the sun was a bit shy, we had a lovely 55 degree F day.  As you can see by the smiles on our faces, we were all very excited to get going.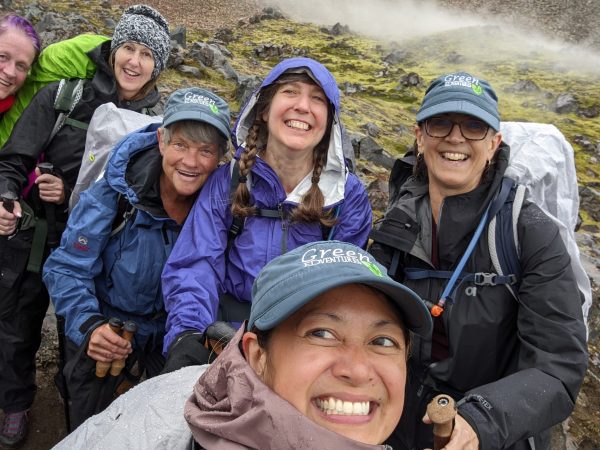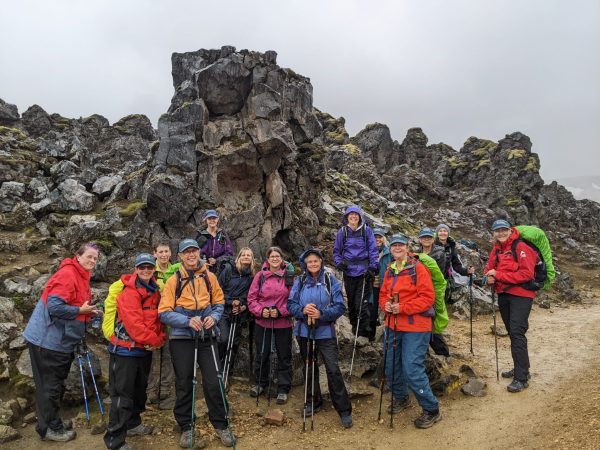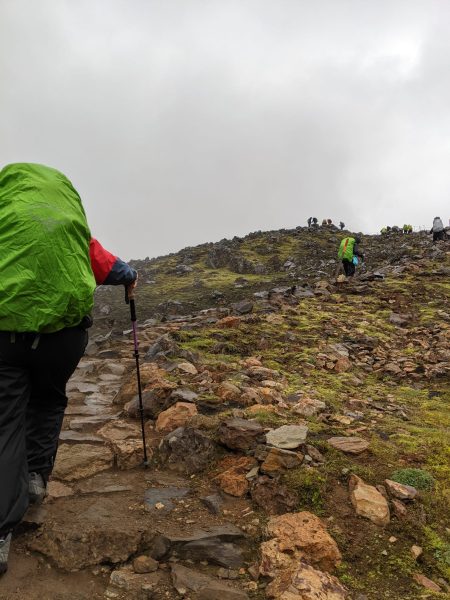 We hiked 7.5 miles through the remnants of cooled lava (you can see the large basalt walls in some of the pictures) and rhyolite hills to the Hrafntinnusker Hut.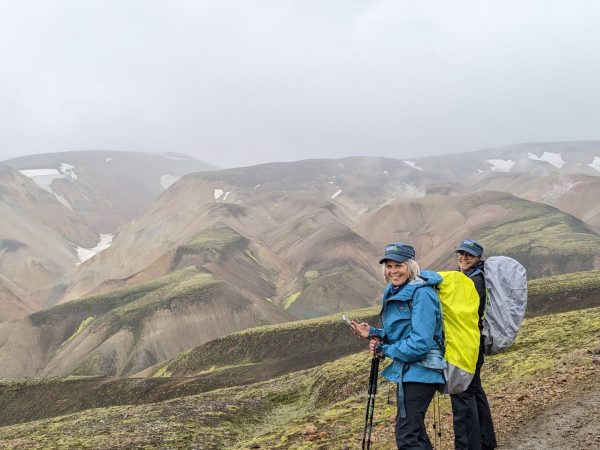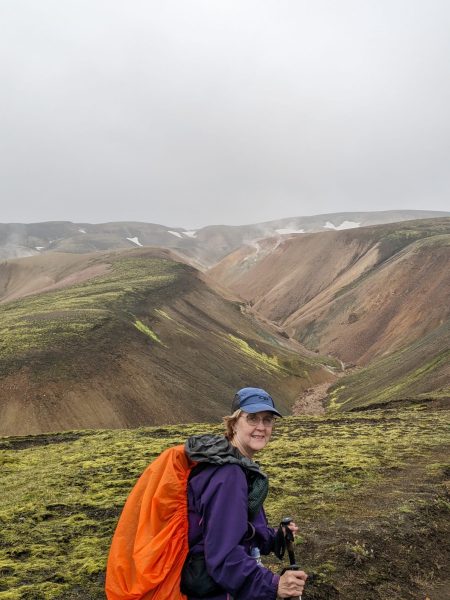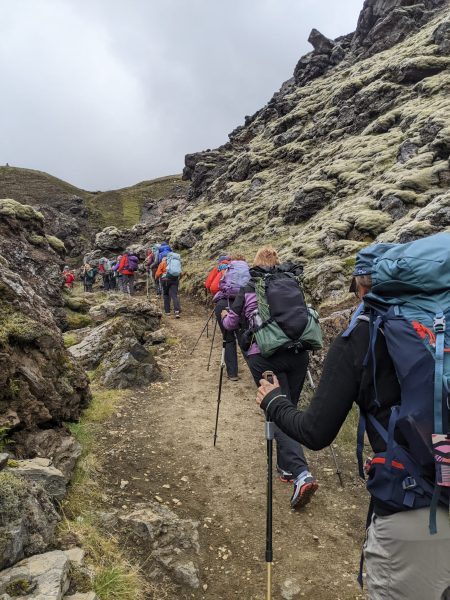 Along the way, we saw a scattering of steam filled geothermal vents and caught a scent of the familiar smell of sulfur.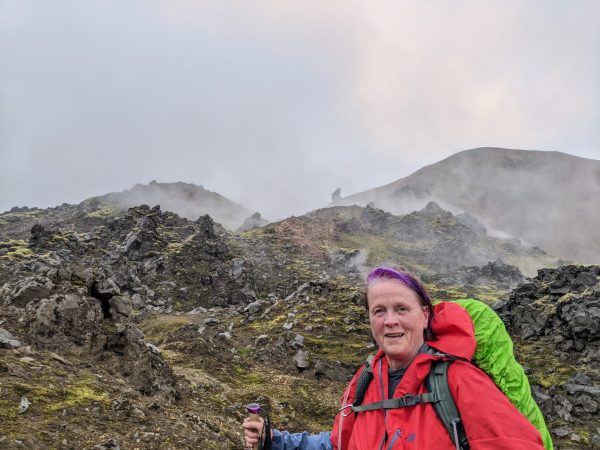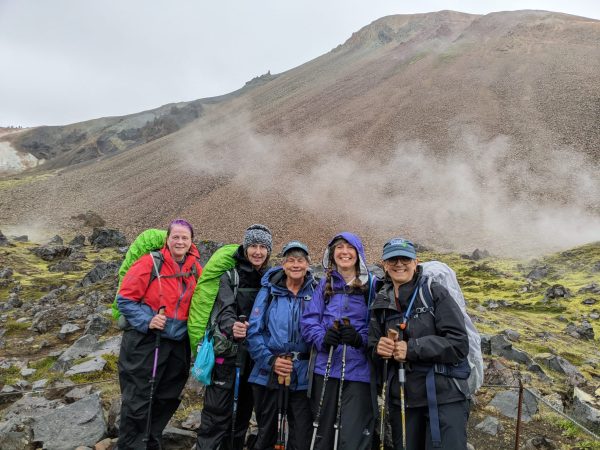 • Day 2 •



Hrafntinnusker to Lake Alftavatn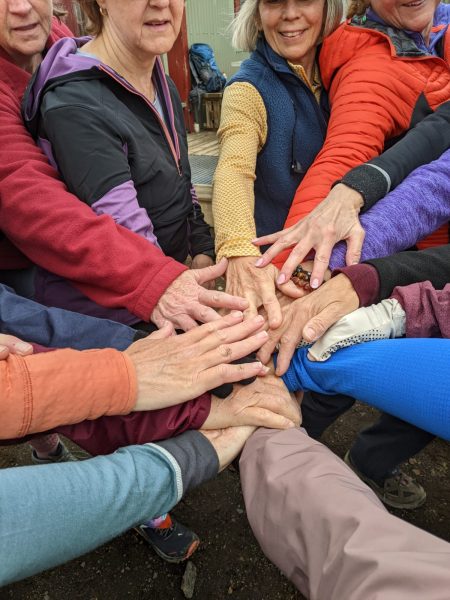 We started the day on our Iceland Laugavegur Trek for Women 60+ Adventure with a morning stretch and then a team cheer to get excited about what was to come: a steep climb up onto the rim of the Torfajokull caldera and our first river crossing.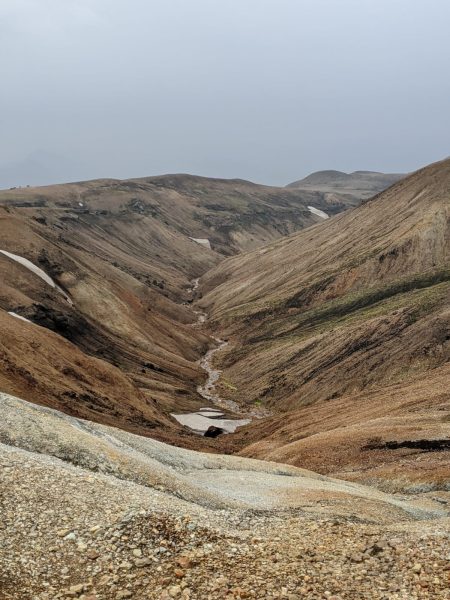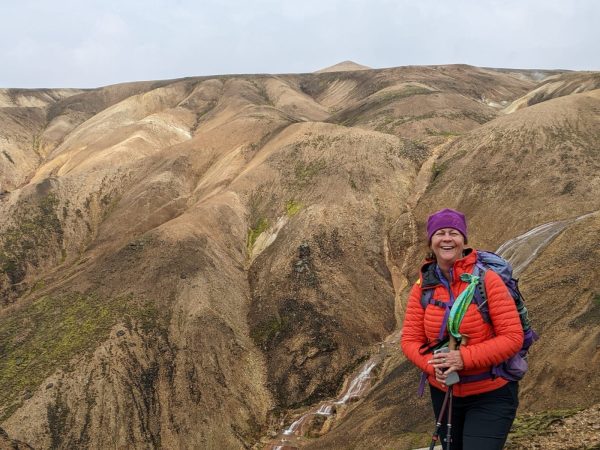 These ladies were pumped and ready to go!  While hiking to Lake Alftavatn, we were mesmerized by the contrast of the bright white snow that bridged the mountains, black lava fields, and the different shades of brilliant green moss.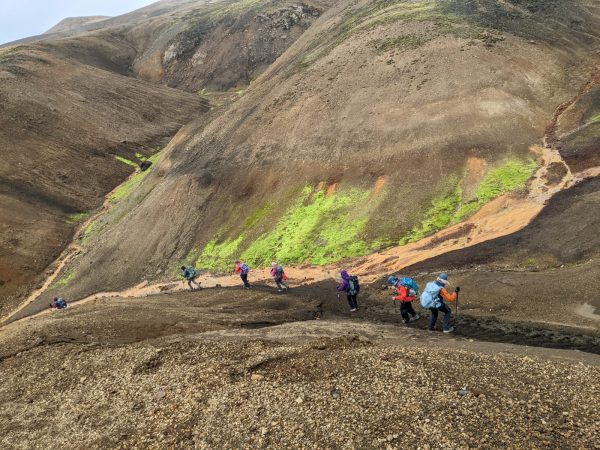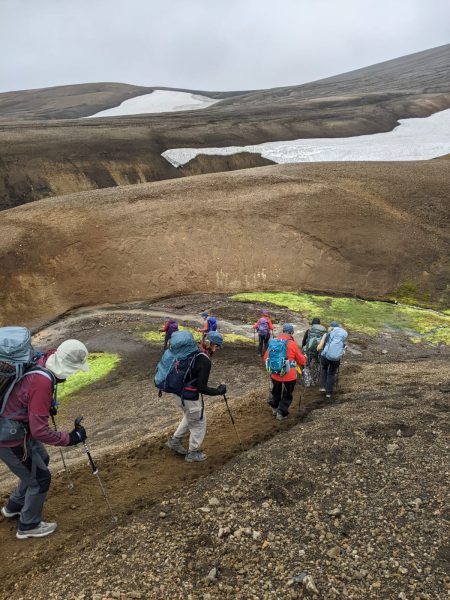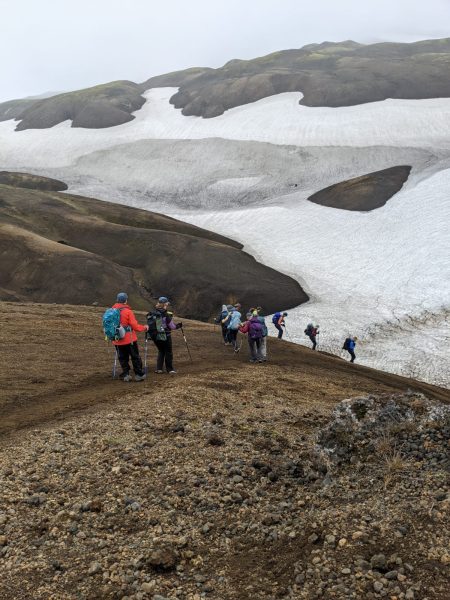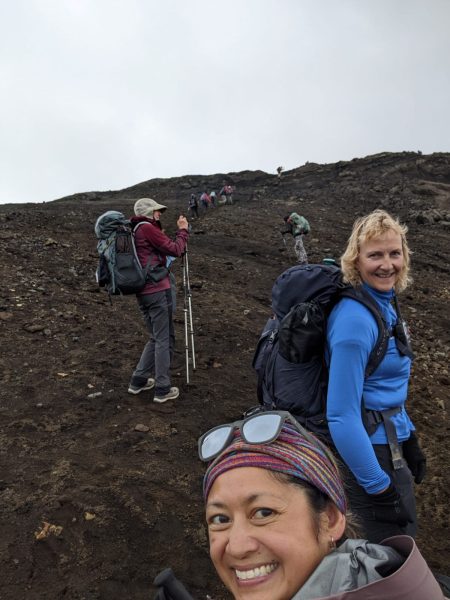 Due to the warmth of hydrothermal vents, the moss is able to flourish in even the coldest climates. This hike had wonderful views, including the lovely place in which we rested and enjoyed a relaxing lunch.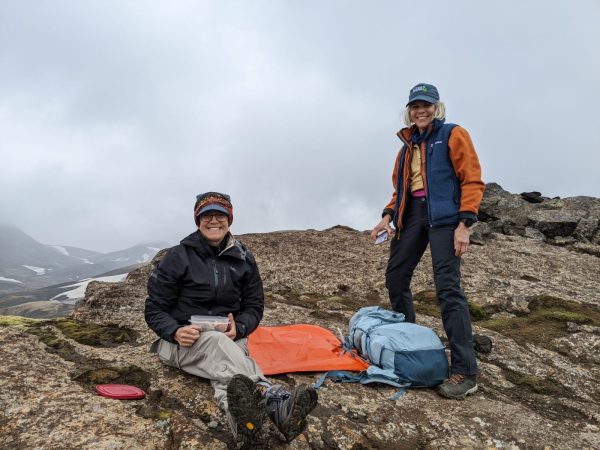 • Day 3 •
Lake Alftavatn to Emstrur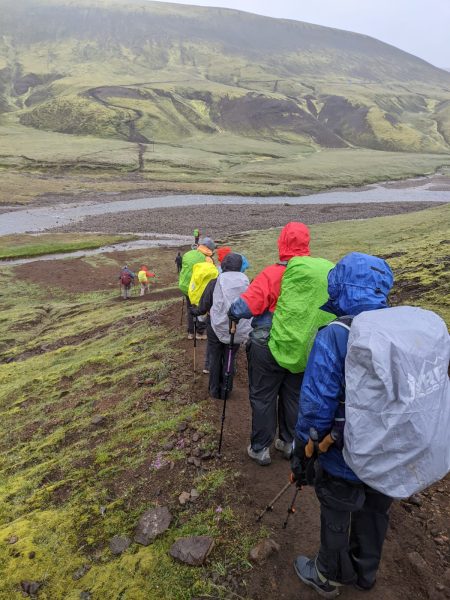 Today, these women were triumphant with our most challenging day yet! There was quite a bit of wind, it was raining, and based on the last two days, the hike was expected to take at least 12 hours to finish.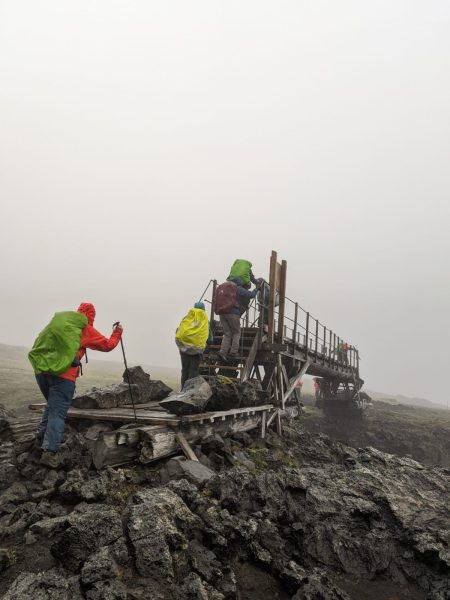 With strength and determination, these ladies powered through and arrived at our next hut in less than 10 hours!
Each step of the way, we had grit in our teeth and smiles on our faces. Feeling accomplished, some of us took an additional trek to visit the ever beautiful Markarfljot canyon. It was a victorious day on our Iceland Laugavegur Trek for Women 60+ Adventure.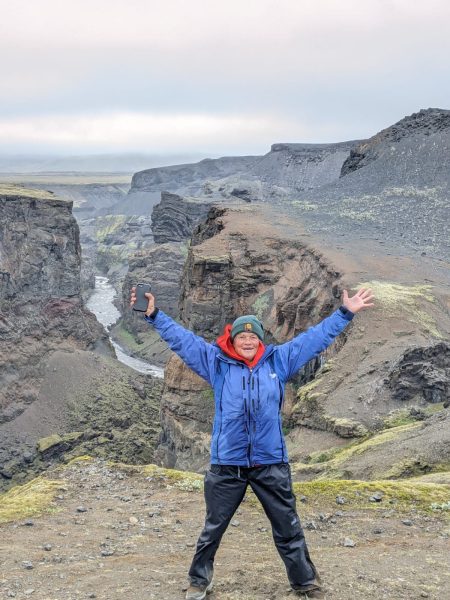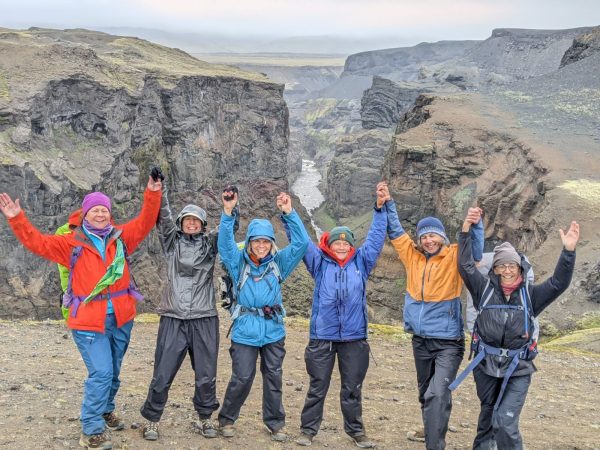 ---
If Iceland is on your bucket list, we would love to have you join us next year on one of our Iceland

Trips for Women

.
---
• Day 4 •
On Our Way to Thorsmork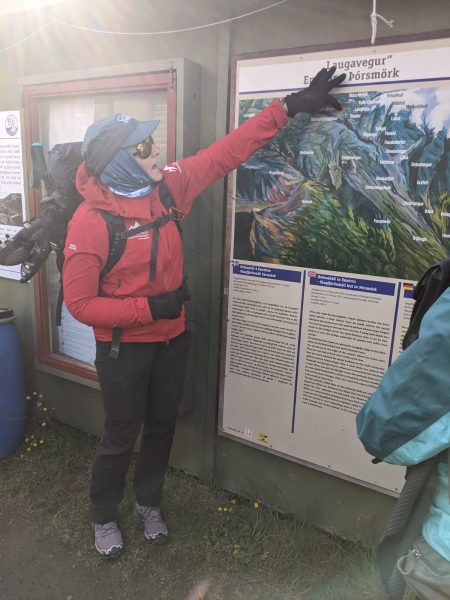 As if the joyous peaks of yesterday's hike could not be any higher, we trekked our way to the end of the Laugavegur Trail to Thor's Forest, Thorsmork.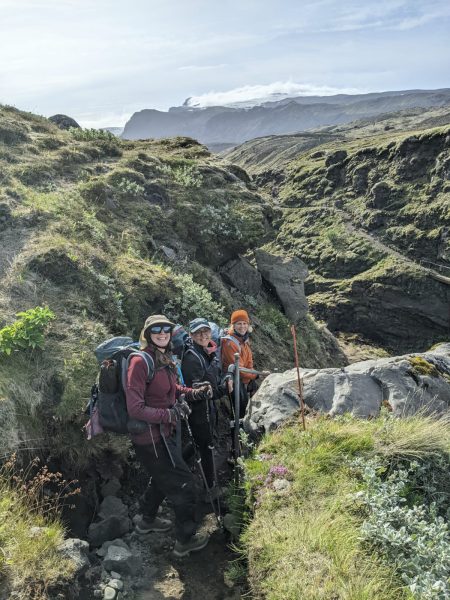 The vegetation changed dramatically as we headed into the valley. The scattered moss was replaced with grasses, beautiful flowers, and low birch trees.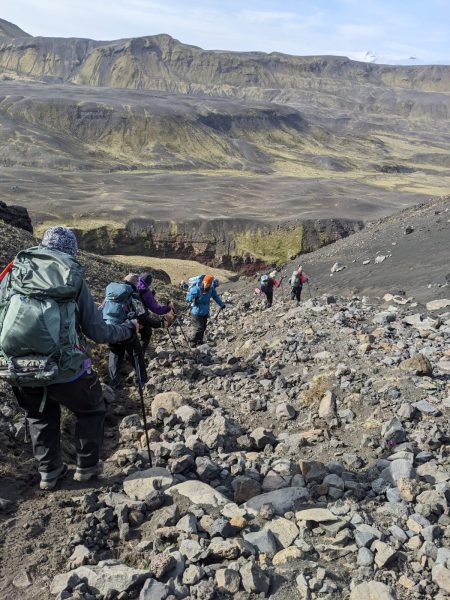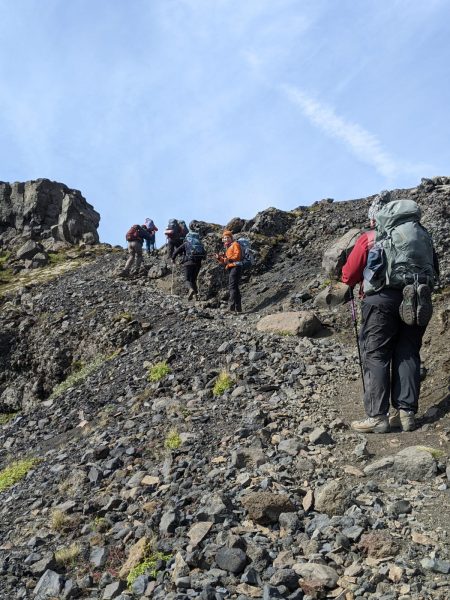 During a snack break, we were visited by an arctic fox!  Unlike its more familiar white coat, the brownish coloration of its fur is common during the summer.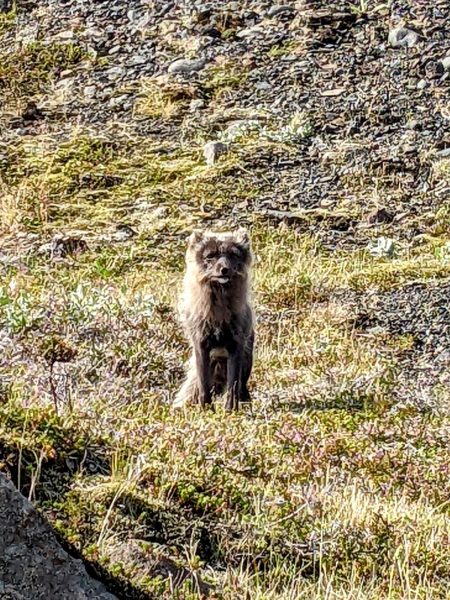 When we arrived at the end of our trek, we celebrated with our brightly colored Laugavegur scarves we received as a special souvenir from our Iceland Laugavegur Trek for Women 60+ Adventure.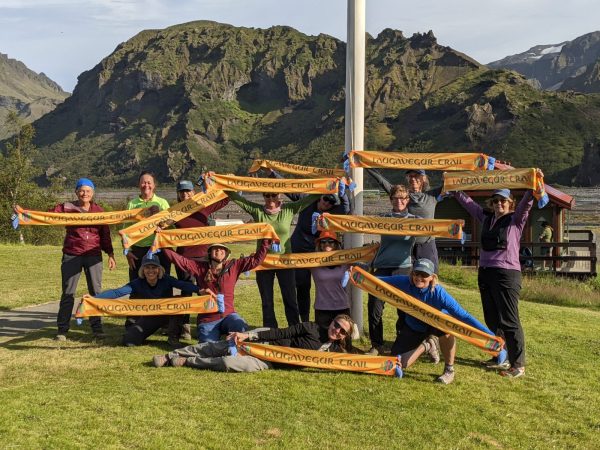 • Day 5 & 6 •
Thorsmork to Reykjavik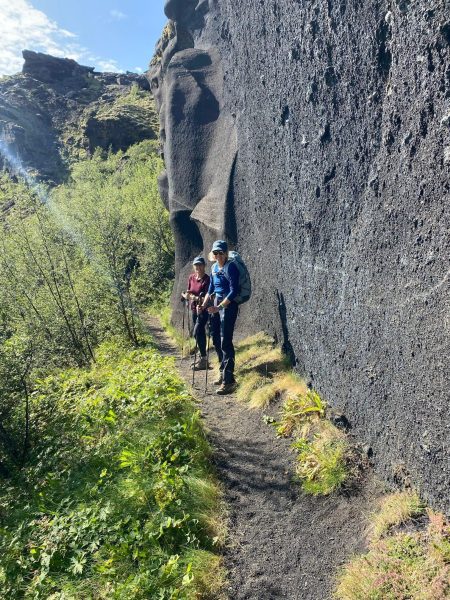 The group took a victory lap in Thorsmork by, once again, challenging themselves with a spectacular Iceland hike! The views were breathtaking.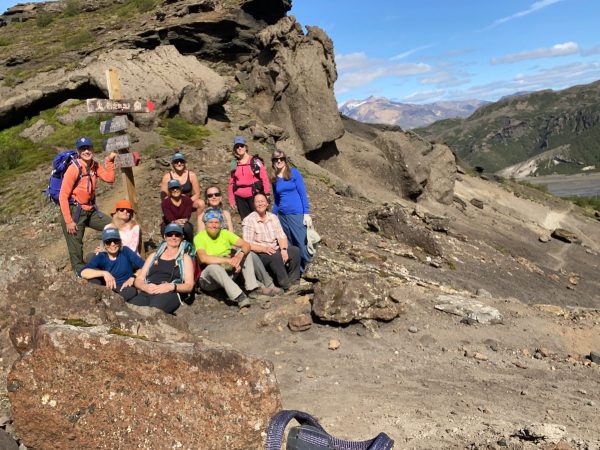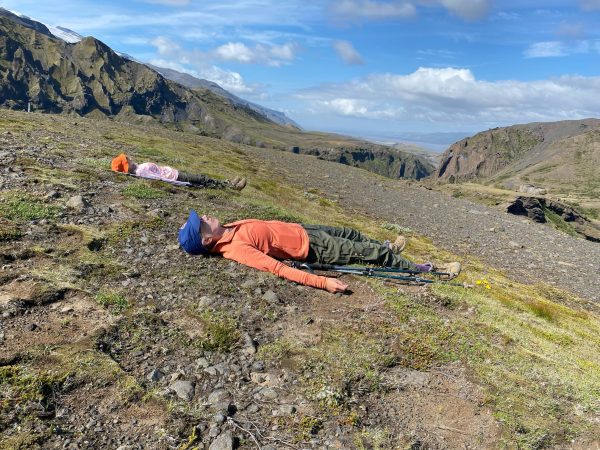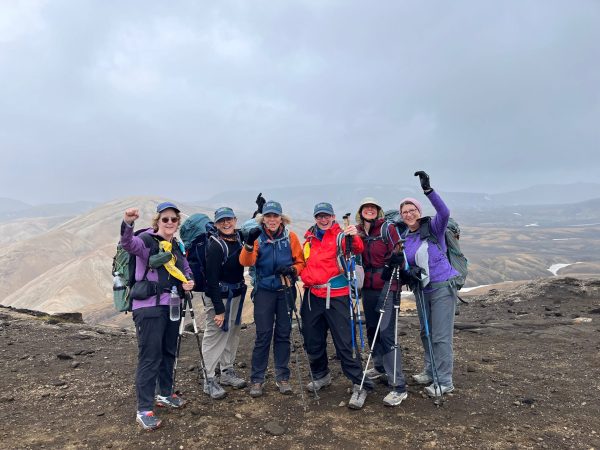 We then packed up, crossed rivers via tour bus, and headed to Reykjavik for a celebration dinner. Reindeer burgers and dung smoked salmon salad never looked so good!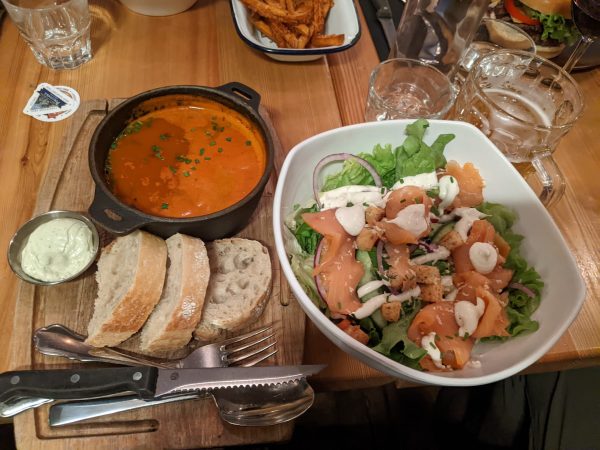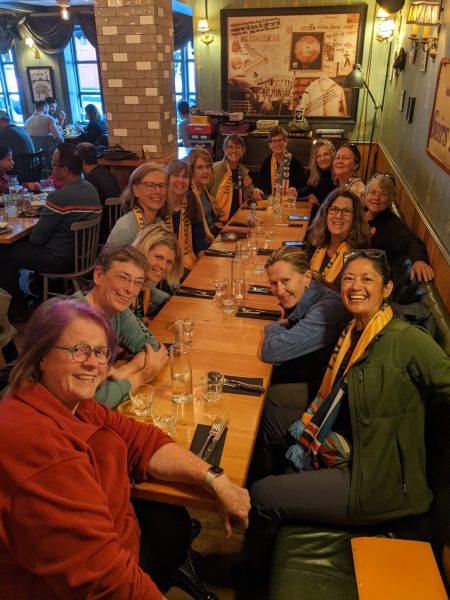 Last stop before our return flights: The Blue Lagoon. Wowza, it felt so good to soak our sore muscles in a heated mineral bath.  It was the perfect way to treat ourselves after 35+ miles of hiking the rugged Laugavegur Trail.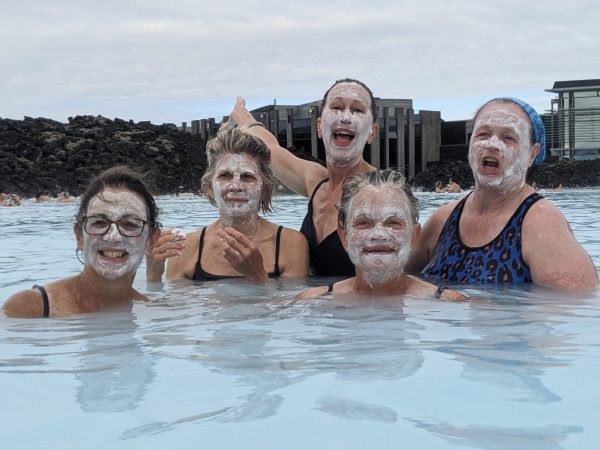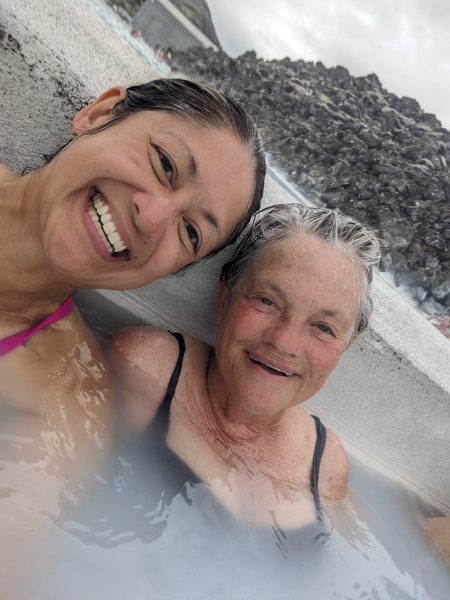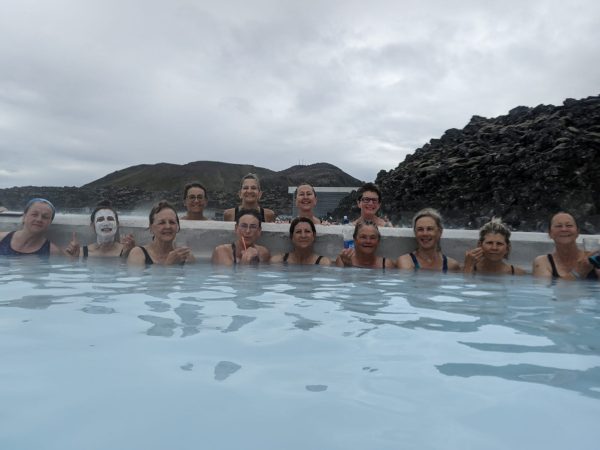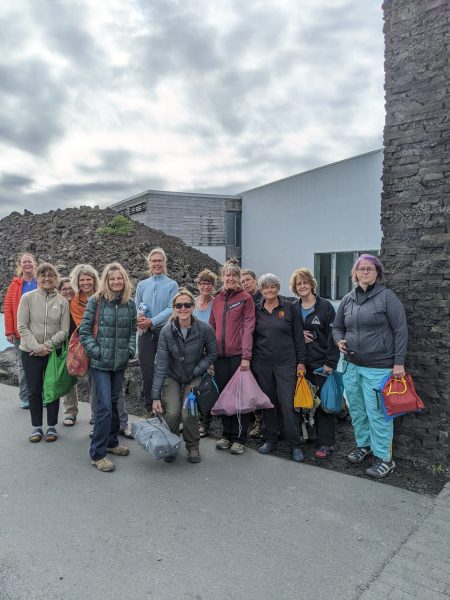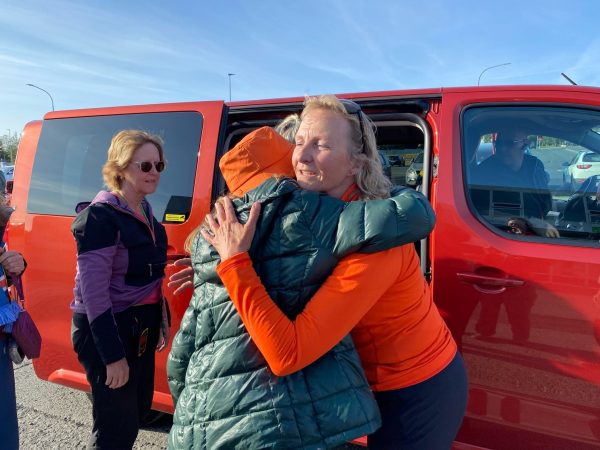 ---
If Iceland is a trip you dream of, please join our Facebook Interest Group, and receive updates and information on dates for next year.
Click here for details and trip highlights for all our Iceland Trips for Women