Recently we were so excited to have 28 students and 5 chaperones from Charles Wright Academy in Tacoma WA join us on our WI Northwoods Student Eco Tour. Here are some of the highlights of this trip.
Our day starts with meeting in the large dining room of the lodge hall with a hearty breakfast.
We had a short talk on the diverse topography of Wisconsin. The Northwoods area was heavily impacted by glacial activity. The result of that activity explains the hundreds of lakes that dot the landscape.  We will explore three different aquatic areas: a bog, a river and a lake.
We get fitted with tall rubber boots as we head out to explore a bog. We're on the lookout for pitcher plants and other plant life often found only on bogs. Think delicious cranberries! The bog is sturdy enough to walk on yet occasionally yields the surprise of sinking up to your ankle or knee.

At the river, we don waders and learn about seining. This process involves the use of a large, weighted net, held by two people, and dragged along the bottom of the river. Everyone is successful at catching fish and we use a chart to identify the various species.
At the lake, we learn about watersheds. We are in the Manitowish watershed which eventually drains into the Mississippi River and finally the Gulf of Mexico. As hard as that is to imagine, we are also ten minutes from the Lake Superior watershed that feeds into the Great Lakes.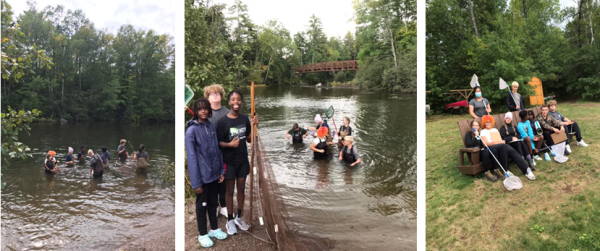 We learn about oxygen and acidity levels in the water and spend time measuring them. We use a variety of nets to search for macro-invertebrates.
Everyone is keeping a journal of our activities. Journaling isn't just writing! It can also include sketches! There are artists among us!

The day ends with dinner, a fun game of 'Electric Fence', and a talk on old growth forests with John Bates, renowned author and forester.
One final treat for everyone. . . introduction to the Wisconsin tradition of fried cheese curds!!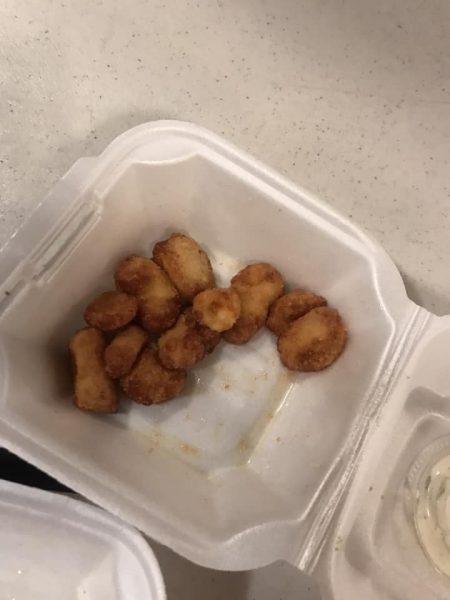 The next day was spent bird banding and canoeing. We met with Bruce Bacon, a wildlife biologist. He holds a federal license that allows him to catch and band birds. Since 1976 he has banded over 45,000 birds!!
Birds are banded for research. The bands come in a wide variety of sizes. Each band is stamped with a unique number which is recorded and submitted to a large database. Additional information gathered includes date, location, wing measurement, species identification (if possible), sex (if possible), etc.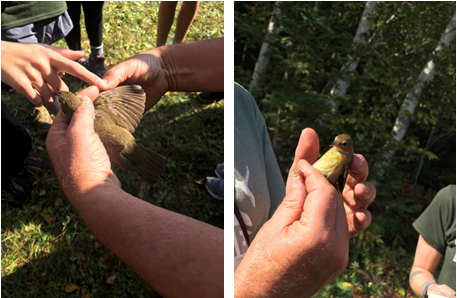 We caught, banded, and released six birds!
Important to note: if you ever find a banded bird, please report it. Google 'found a banded bird' for instructions.
Also spotted on this excursion— a baby snapping turtle!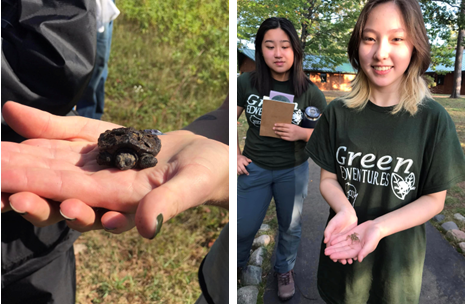 We spent the afternoon canoeing the beautiful and meandering Manitowish River. Along the way we learned about mussels.

We ended the day learning about plant pressing and nature painting with watercolors.
This day's focus is Forestry, Pontoon Ride and biking
Forester Joe joined us today to guide us through the woods for an in depth discussion on the form, value, and function of a forested area. We learned pine trees form blisters filled with pitch. We also learned…if you pop the blister, sticky pitch can fly in all directions!
We learned how to use a dichotomous key to determine the species of the trees around us.
We identified a hemlock, a balsam fir, a sugar maple, and red oak. We found holes on a tree trunk made by a yellow bellied sapsucker.
We used an increment borer to measure the age of a tree. This tool not only determines but can also provide insight into the health of the tree. This process does not harm the tree.
Next up, a pontoon ride on a nearby lake. Here we observed natural shorelines vs manmade shore walls. We measured the clarity of the water using the Secchi disk. We used a tool made up of two back-to-back rake heads to snag a few samples of weeds. We brought them onto the boat as John helped identify the catch.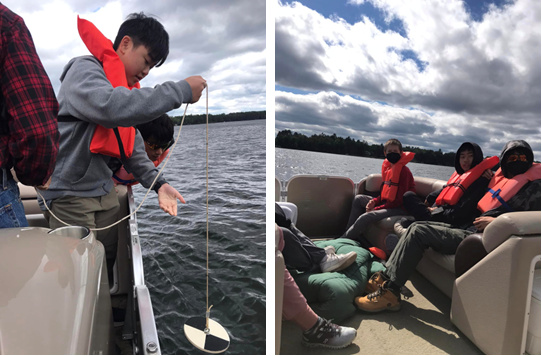 We had an excellent sighting near the pontoon of three loons: two juveniles and one adult.
Late in the afternoon we hopped on mountain bikes and hit the trails!!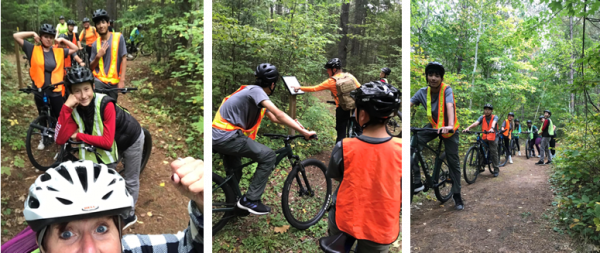 We ended the day with a program about wildfires and what it takes to maintain them.
Good ol' Wisconsin grilled brats, potato salad, and beans for supper!
These are just a few of the highlights and activities the students experienced during their weeklong Eco Tour. If you are a teacher and would like to have your students experience the WI Northwoods, or any of our trips, please contact us so that we can discuss options for your particular group. Your students will experience a trip of a lifetime where learning and fun go hand in hand!
Email: contact@greenedventures.com
Provide us with some information:
Trip Destination
Tentative Dates
Number of students and chaperones