Join our tribe of teachers, informal educators, and college professors. Learn how to organize a group from your school and let us introduce you to extraordinary animals and amazing places.
Thank you very much for all of your hard work in organizing a fantastic trip for my students. I am very appreciative. You did a great job. I was especially pleased with your selection of Courtenay and his company.
Abi and I both had such a wonderful, learning experience on our trip with you—keep doing what you do (and love) and you will continue to be a positive role model and educator for the young (and young at heart!)
The kids are in my room all the time, telling me how great AK was.  I put an Alaska "shrine" on the wall (state map with lots of our photos on it).  Thanks so much for a most incredible trip, we will all remember it forever.  You rock!
I learned about how to protect our oceans, and I have a passion to continue to learn about it and the animal that inhabit this place, and somehow return the sand that ended up in my carryon and shoes. This place will always be in my memory wherever I go.
Unique Destinations
If you are considering a trip for your students offer them an educational adventure that will wow them, inspire them, and give them something to talk about for the rest of their lives! We have uncommon and authentic places for you to take your students that are far from crowds, that are immersive, and that are led by local expert guides. Choose from eco tours and educational science adventures in Alaska, Costa Rica, Baja Mexico Sur (Sea of Cortez), Florida, Iceland, Trinidad & Tobago and beyond…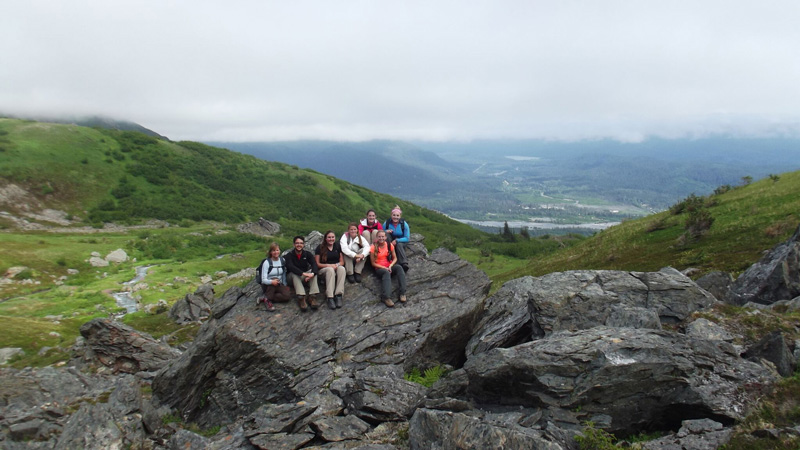 Teachers Travel Free
Teachers travel and participate free with as few as 8-11 paying participants from their school. Teachers will travel with students from their departure city to the destination and serve as a chaperone onsite. Teachers will participant in all of the activities and educational programs helping to supplement their classroom curriculum with real-world experiences and first-hand observation.
You Can Count On Us
Green Edventures was designed to make travel opportunities to off-the-beaten path places easy for teachers to organize and lead their students. Our partners and guides will provide you dedicated support from the day you decide to take a group of students on a trip, to the day you return home. We strive to make travel and adventure educational, memorable, inspiring, and stress-free!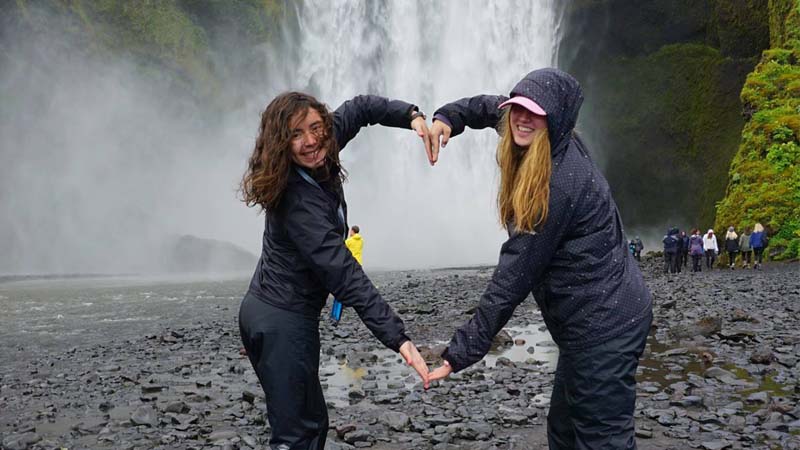 It's All About Students
Our guides and educators care about you and your students! We foster a positive learning environment where participants feel supported and encouraged. From student-centered curriculum, to making sure students stay safe and comfortable far from home,
How to Organize Your Group Trip
Choose A Destination
If you are considering a trip for your students offer them an adventure that will wow them, inspire them, and give them an opportunity to do and see what most people only dream about. That is where Green Edventures can help you! We have uncommon and authentic places for you to choose from.
Reserve Your Date!
After you decide where you want to go, contact Green Edventures for a list of available dates and group incentives for your destination of choice. You will be penciled in the schedule, provided registration forms, and given a timeline with important dates and deadlines. We will also provide you with promotional posters for your classroom.
Collect Deposit & Forms
We need your help to generate interest at your school, collect the deposits, and registration forms. After you form your group, mail in the paperwork and payment and we will take it from there. Green Edventures will work with the families of students to their program fees in monthly installments.
Airline Tickets
The advertised tour prices do not include airfare. After you form your group, we will arrange your airline tickets and provide an exact price for the total program fee plus airfare. Green Edventures works with Ridgebrook Travel Agency in Deerfield, Il to book each group's flight.
Role of the Group Leader/Chaperone
Before the trip, you will hold a pre-trip meeting to collect signed waivers and to discuss last minute trip procedures. Onsite, your role is to help with managing students, ensuring that they are prepared for and on time for activities, and that they follow our rules of conduct. Together, we can create a learning environment that minimizes risk and which fosters a positive experience for everyone.
Payments
Green Edventures will send parents monthly payment reminders. Parents pay the program fees in monthly installments via check or credit card throughout the year. Participants must be paid in full 30 days before the departure date. Fundraising is a good way to supplement the tour fees, but should not be the sole funding for the trip. Parents must be committed to paying the trip regardless of the amount a student collects in fundraising.
Some of the School & Organizations We Have Worked With:
| | |
| --- | --- |
| Lourdes Academy | WI |
| Prairie School | WI |
| Johnston High School | IA |
| Roanoke College | VA |
| Granite City High School | IL |
| Hudson High School | WI |
| Oconto High School | WI |
| Whitney Young | IL |
| McCook High School | NE |
| Cambridge High School | NE |
| | |
| --- | --- |
| Northland Pines High School | WI |
| Henry Doorly Zoo | NE |
| Regina Dominican High School | IL |
| Notre Dame High School | IL |
| Jenison High School | MI |
| Milan High School | MI |
| Omaha Pulbic Schools | NE |
| Winchester Thurston | PA |
| Clintonville High School | WI |
| Bennet Middle School | CO |
| | |
| --- | --- |
| University of WI – Stevens Point | WI |
| Riverfalls High School | WI |
| Homestead High School | WI |
| Eaglecrest High School | CO |
| Lyford Cay School | Bahamas |
| Memorial High School | WI |
| North Eau Clair High School | WI |
| Oshkosh West High School | WI |
Let's Connect!
Use the contact form below to get in touch. We will answer any questions you might have, provide you with available dates, and guide you through the entire process of organizing your group. Even if you just want to be our email list, submit your info here. We promise not to harass you and will only call if you request us to. We look forward to sharing the places we love with you and your students!