Trinidad & Tobago: Carribbean Paradise!
The marvelous islands of Trinidad & Tobago are the Castor and Pollux of the Caribbean island chain. Side by side, these star-like gems offer thrill and tranquility in one experience. The good news is that you don't need a rocket ship to travel millions of light years to see these beautiful twins; a short flight from the United States will get you here in one day. We offer Trinidad & Tobago Eco Tours for students, women only, groups and families.
Trinidad and Tobago experiences include watersports like snorkeling, world-class coral reefs, and stand up paddle boarding including an amazing bioluminescent night paddle!
Topside activities include hiking in tropical rainforest, waterfall rappelling, kayaking in mangrove swamps, birding, and wildlife viewing. Come join us on a once in a lifetime journey to these stunningly beautiful Caribbean islands.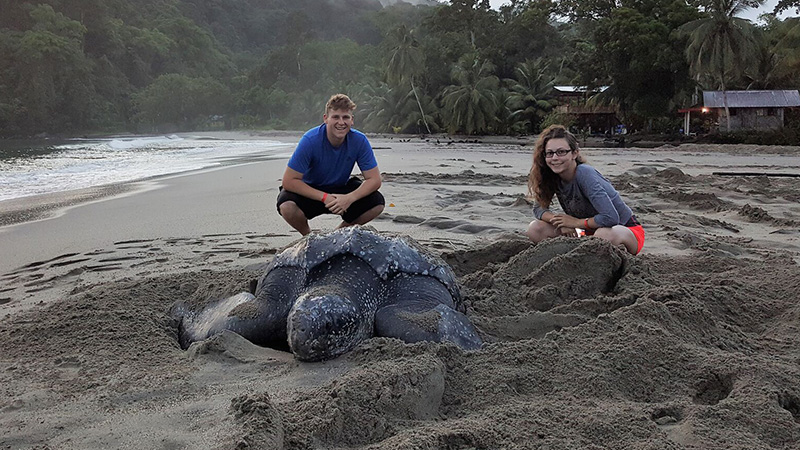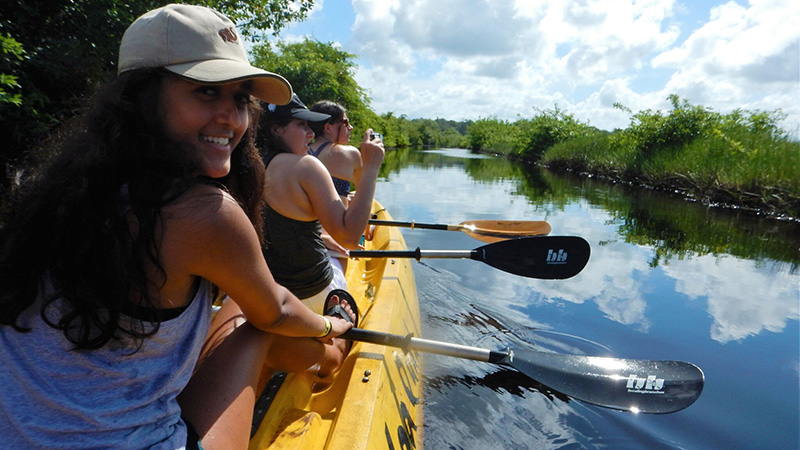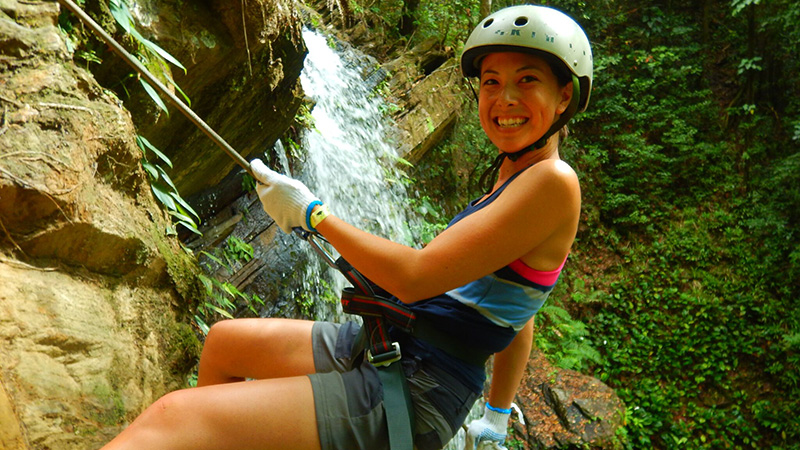 Trinidad & Tobago Tour Highlights:
Calypso music, steel drum bands and limbo dancing all originated in Trinidad & Tobago.
Tobago has the oldest protected rainforest in the Western Hemisphere.
Trinidad & Tobago is the Best Caribbean Destination for Nature Holidays – With over 470 species of birds, over 600 tropical butterflies including the spectacular Emperor, hundreds of rivers and waterfalls. It's no wonder why Trinidad and Tobago won the 2015 UK Telegraph Caribbean Travel Award for Best Destination for Nature Holiday.
The average daily temperature on the islands is 89 degrees.
Tobago has the largest recorded brain coral in the world at 10ft x 16ft!
The Pitch Lake in South Trinidad is the largest natural deposit of asphalt in the world.
Until 10,000 years ago, Trinidad & Tobago were both part of the South American mainland.
Tobago is believed to be the location of the book "Robinson Crusoe".
Sign Up For The Green Edventures E-mail List
**We respect your privacy. Our website is fully secure and your information is kept 100% private with us**

Go Green Edventures!