Florida: The Nature Coast
Grab your paddle, mask & snorkel, and sense of adventure as we explore a part of Florida that takes a walk on the wild side. our Florida Manatee Tours take you to The Kings Bay National Wildlife Refuge, home to many species of animals including the largest congregation of manatees. Here fresh water underground springs flows into upland rivers and out into the salty Gulf of Mexico creating the perfect nutrient mix that sustains people with recreation, wildlife with habitat, and food for all that live here.
Fun guided outdoor activities like sea kayaking, snorkeling, pontoon rides, airboat rides, and forest hikes provide visitors with the real Florida experience and allow us to get up-close and on a first name basis with the critters of the Nature Coast including the friendly West Indian Manatee. Led by licensed and permitted local guides, you will learn passive observation so that you can have a fun, safe, and environmentally respectful encounter with a wild manatee.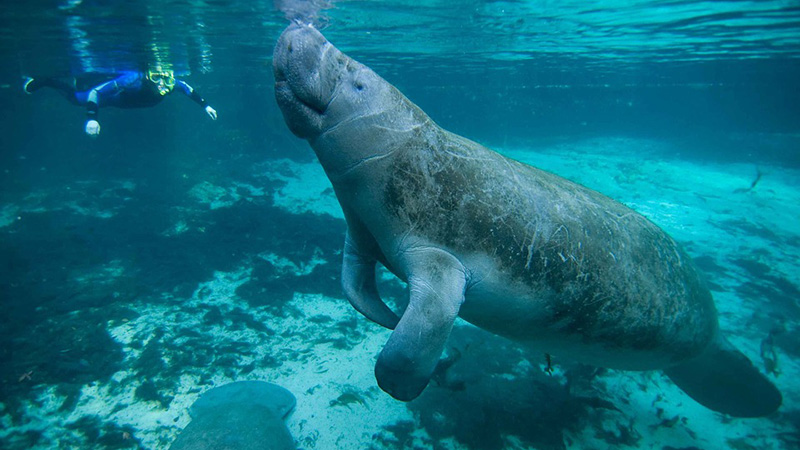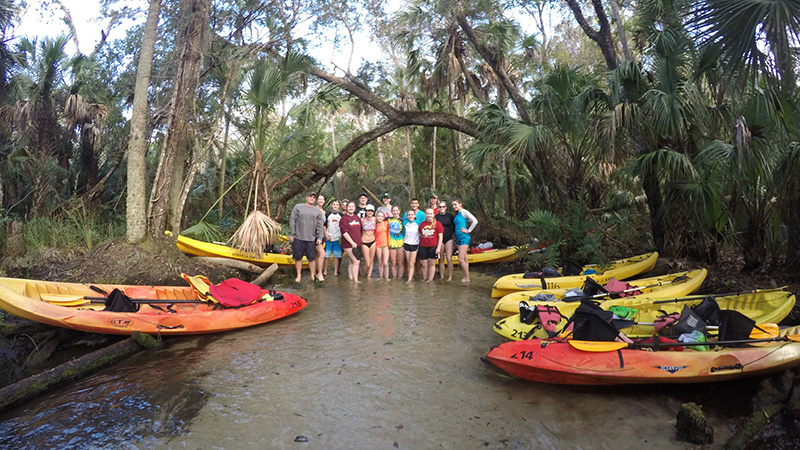 Florida Manatee Tour Highlights:
The Florida manatee, Florida's state marine mammal, is a large aquatic relative of the elephant.
Manatees are herbivores, with a diet consisting mostly of sea grasses and freshwater vegetation.
Today's population of Florida manatees is estimated at approximately 6,000 individuals.
Manatees can be found in the warm waters of shallow rivers, bays, estuaries and coastal waters. Rarely do individuals venture into waters below 68 degrees fahrenheit.
Well known for their gentle, slow-moving nature, manatees have also been known to body surf or barrel roll when playing.
Manatees communicate by squealing under water to demonstrate fear, stress or excitement.
Calves are born weighing between 60 and 70 pounds and measuring about 3-4 feet long.
Sign Up For The Green Edventures E-mail List
**We respect your privacy. Our website is fully secure and your information is kept 100% private with us**

Go Green Edventures!