Costa Rica: It's All about The Wildlife
Our Costa Rica Eco Tours start in San Jose and then a 2-hour flight to the coast takes our guests to the lesser traveled, less processed part of Costa Rica – The Osa Peninsula. The Osa Peninsula is more crunchy, less commercial, and definitely wild & off-the-beaten path. The trade off? Large tracts of untouched rainforest, miles of undeveloped black sand beaches, and a lot less people to share it with. National Geographic calls the Osa Peninsula "the most biologically intense place on Earth."
A good pair of binoculars, sturdy hiking boots, patience, field notebook and pen, are all one needs to be immersed a tropical rainforest experience. The eco-lodges and tent camps (glamps) are remote, off-grid, and butted up to two amazing national parks: Corcovado and the Piedras Blancas.
Because of our location, wildlife is everywhere. Here is a short list of what one can expect to see and photograph on the Osa Peninsula: Scarlet macaws, toucans, leaf-cutter ants, howler monkeys, squirrel monkeys, capuchin monkeys, bats, blue morpho butterflies, Jesus Christ lizards, hummingbirds, and many more animals and plants.
Join us on one of our Costa Rica eco tours!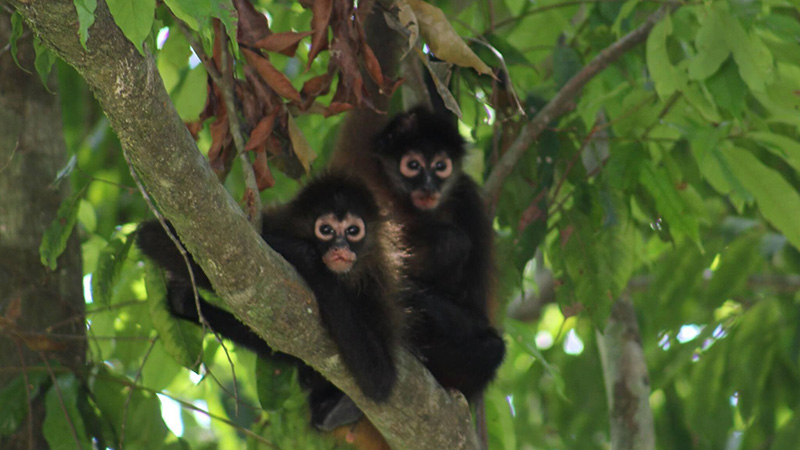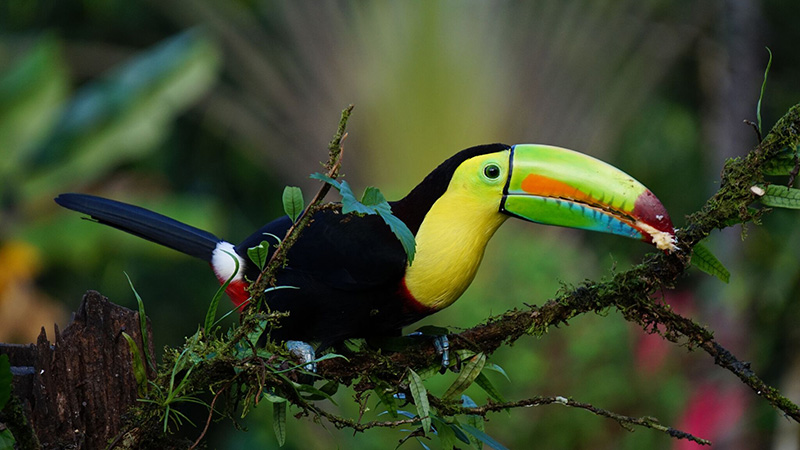 Costa Rica Tour Highlights:
The Costa Rican saying (for everything) is "Pura Vida!" or pure life.
Costa Rica is roughly the size of West Virginia and smaller than Lake Michigan.
Costa Rica has no standing army.
Costa Rica has more than 5% of the Earth's biodiversity with half being found on the Osa Peninsula.
The Osa Peninsual's diversity comes from a confluence of North American and South American flora and fauna.
The Osa Peninsula contains the largest remaining tract of lowland rainforest in the Pacific Mesoamerica containing more than 700 known species of trees.
Sign Up For The Green Edventures E-mail List
**We respect your privacy. Our website is fully secure and your information is kept 100% private with us**

Go Green Edventures!