Alaska Eco Tours: Active & Rewarding!
The Kenai Peninsula is the setting for our guided group Alaska Eco Tours. Located 2.5 hours south of Anchorage, here raging waterfalls flow over icy rivers of blue glaciers under midnight sun. Lush spruce rainforest covers coastal mountainsides created by crashing tectonic plates. Boot-worn dirt trails meander through valleys filled with hues of purple, pink, and yellow wildflowers.
Green Edventures sets the stage for you to connect with and fall in love with Alaska by helping you see it like a local. We offer camping and cabin trips and lodge-based trips. Women, join us on our Alaska Women's Hiking Adventure. Interested in a customizing one of our Alaska Eco Tours  contact us for Private Family Alaska Adventures. Science teachers, lead your students on one of our Alaska Educational Tours.
Green Edventures Alaska activities combine exciting outdoor adventures like sea kayaking, trail hiking, glacier trekking, and white water rafting with a little physical effort. The reward? Access to some of Alaska's most awe inspiring natural wonders, and the self-satisfaction of getting yourself there with the encouragement of new friends, and powered by your own steam.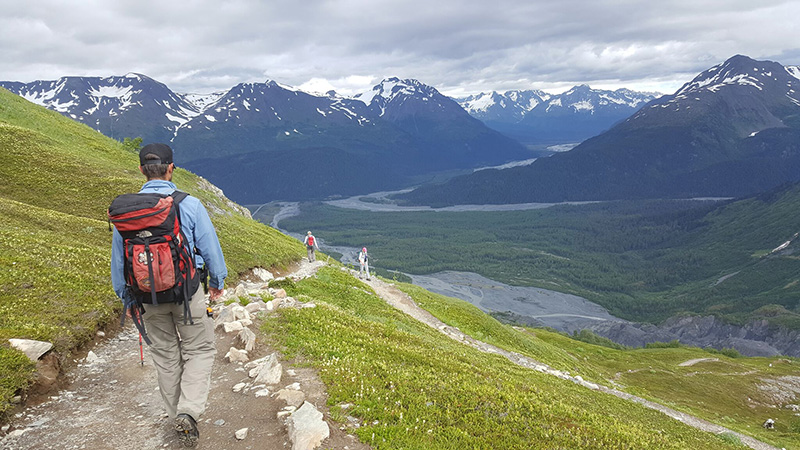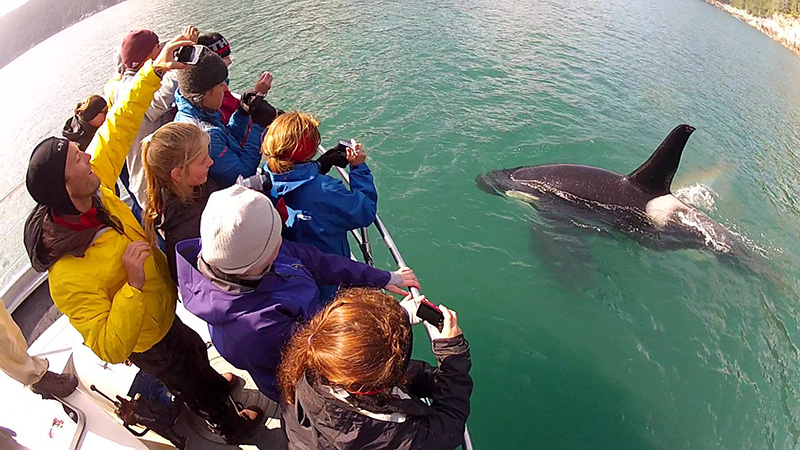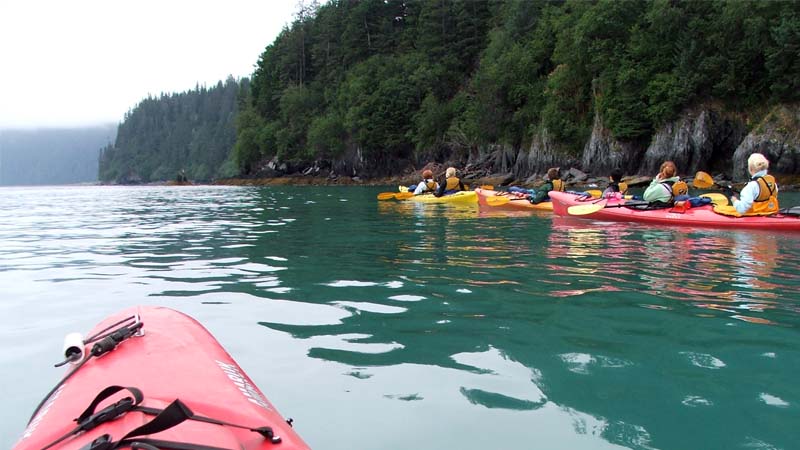 Alaska Tour Highlights:
Alaska is home to some of the largest mammals in North America including moose and bears.
Enjoy beautiful day hiking from the temperate rainforest to the Alpine Tundra.
Each trip is led by Alaskan guides in groups no larger than 12 participants.
Our Alaska adventures are active, educational, and fun. 
Adventures are designed for the group, and tailored to the individual. 
Positive and supportive environment to learn sea kayaking, hiking, and other outdoor adventures.
Sign Up For The Green Edventures E-mail List
**We respect your privacy. Our website is fully secure and your information is kept 100% private with us**

Go Green Edventures!