Alaska Eco Tours: Active & Rewarding!
The Kenai Peninsula is the setting for our guided group Alaska Eco Tours. Located 2.5 hours south of Anchorage, here raging waterfalls flow over icy rivers of blue glaciers under midnight sun. Lush spruce rainforest covers coastal mountainsides created by crashing tectonic plates. Boot-worn dirt trails meander through valleys filled with hues of purple, pink, and yellow wildflowers.
As coastal region, the Kenai is abundant and diverse in wildlife and habitat. Bald Eagles soar overhead. The abundant food in the Gulf of Alaska attracts marine life such as Humpback Whales, Orca Whales, sea lions, and seabirds. Salmon fill fresh water streams. Bears gorge on wild berries, and moose wade through roadside wetlands.
Green Edventures sets the stage for you to connect with and fall in love with Alaska by helping you see it like a local. We offer camping and cabin trips and lodge-based trips. Activities combine exciting outdoor adventures like sea kayaking, trail hiking, glacier trekking, and white water rafting with a little physical effort. The reward? Access to some of Alaska's most awe of inspiring natural wonders, and the self-satisfaction of getting yourself there with the encouragement of new friends, and powered by your own steam.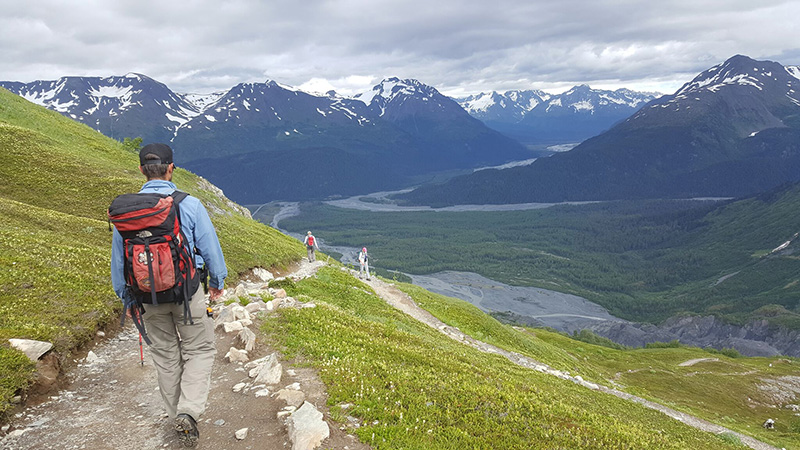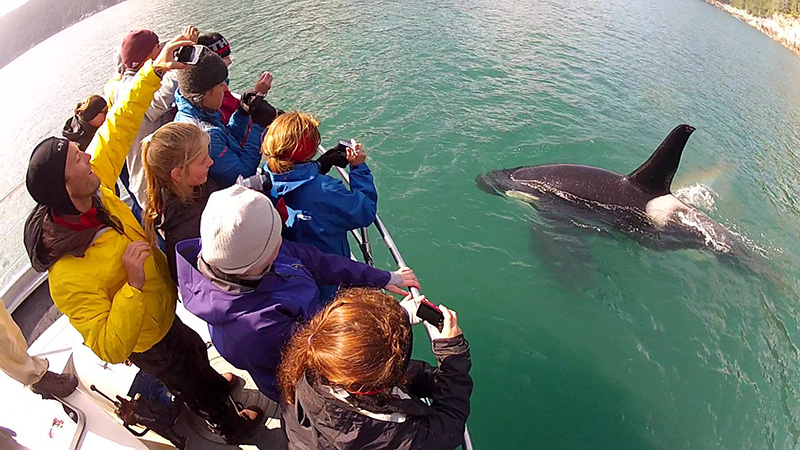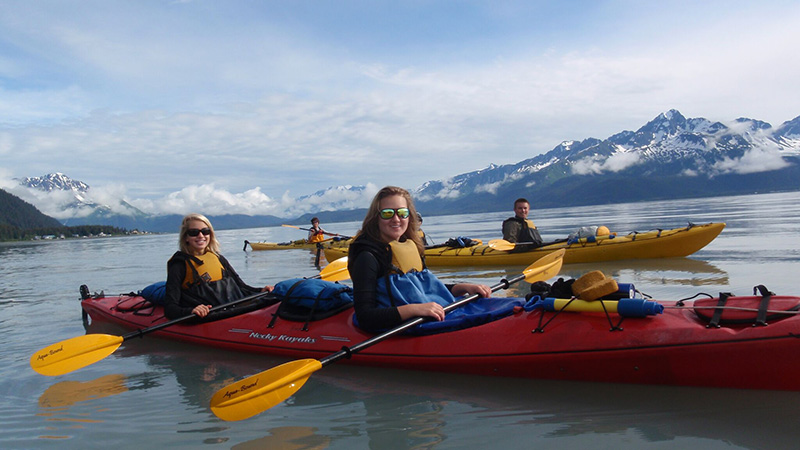 Alaska Tour Highlights:
Alaska is the biggest state roughly 1/3 the size of the Continental US.
Summer in Alaska is more spring-like than a wintery. The average temperature in the summer is about 65 degrees with a good chance of rain.
Penguins are NOT found in Alaska. All penguins live south of the equator. Puffins are the northern equivalent and can fly as well as dive.
Habitats include temperate rainforests, alpine, tundra, wetlands, lakes, rivers, coastal, and marine.
Alaska is one of the most glaciated regions in North America!
The biggest animals in North America live here: wood bison, moose, bears, and whales!
Alaska Eco Tours For Women
Alaska Eco Tours For Students
Alaska Eco Tours For Friends & Family
Sign Up For The Green Edventures E-mail List
**We respect your privacy. Our website is fully secure and your information is kept 100% private with us**

Go Green Edventures!