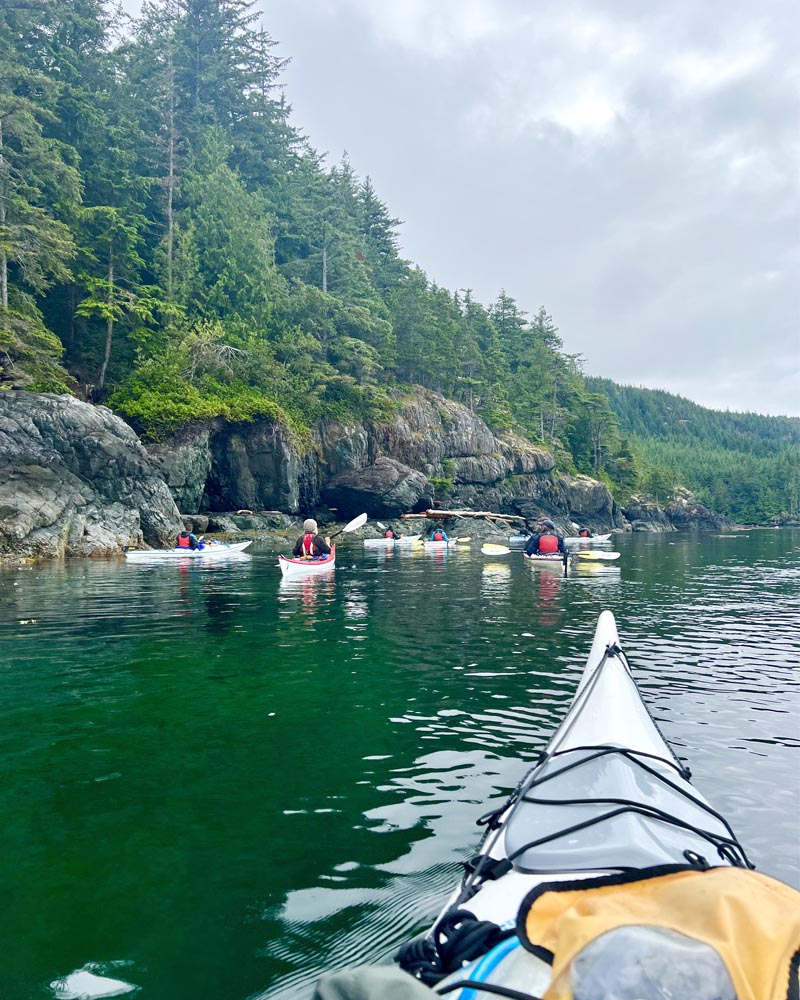 Vancouver Island Kayaking Orca Waters Women's Adventure August 2023

  Vancouver Island, BC, Canada

  7 Days

  August 30, 2023

 September 5, 2023
  Women's Adventure
  Easy Physical Activity
Scroll Down For The Itinerary
Journey to the misty green rainforests of Vancouver Island, B.C., where converging waters hug gulf islands, forming a bond that holds together a delicate balance of life below and above the waterline.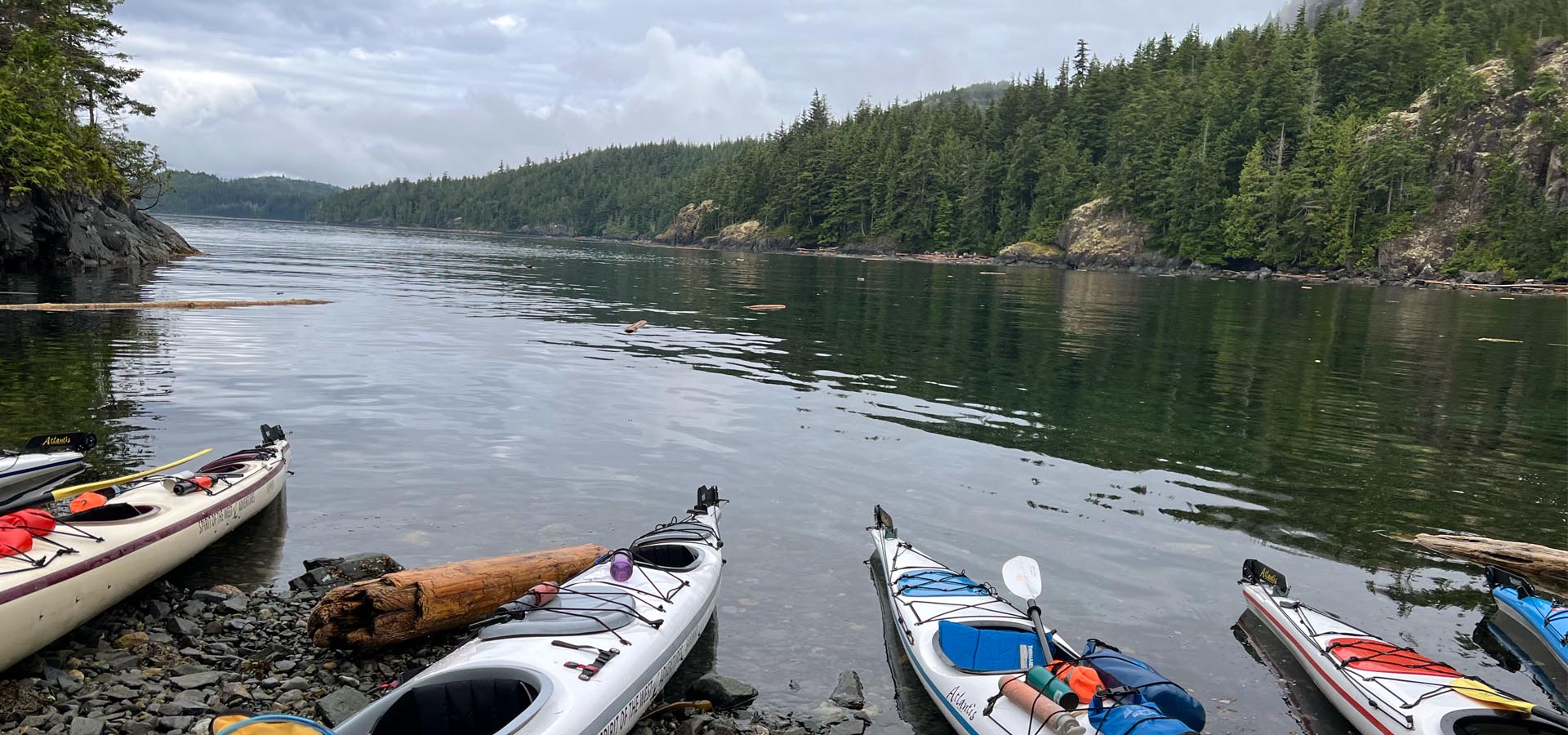 ​If you love cool coastal environments, you will love our Vancouver Island Kayaking Orca Waters Women's Adventure and wildlife tour. Experience wilderness in comfort at a remote island base camp across from the Robson Bight Ecology Reserve in the heart of whale waters, and venture into the Great Bear Rainforest.
The Vancouver Island Kayaking Orca Waters Women's Adventure begins at the municipal airport in Vancouver, BC. As a group, we fly to beautiful Vancouver Island to the town of Port Hardy. From here we drive 2 hours north to Port Mc Neil our base for the next two night. The following day we embark on an exciting full day boat ride into Knight Inlet in search of Grizzly Bears. Journeying into the Great Bear Rainforest with Indigenous guides, we spend our time searching for grizzly bears.Granted unrivalled access to villages where our owners and guides are honoured members of the community, we share the cultural significance and stories behind the scenery as we travel towards our bear viewing areas, enjoying Vancouver Island's whale watching opportunities as we navigate waters favored by migrating orcas.
On day three of Vancouver Island Kayaking Orca Waters Women's Adventure we take a water taxi across Johnstone Strait for three amazing nights at our private wilderness whale watching and kayaking basecamp.Experience two full days of guided kayaking by local naturalists along the beautiful and wild shores of the temperate rainforest. Learn about the wildlife, keep your eyes peeled for whales with special emphasis on Southern Resident Orcas who hunt salmon in the rich emerald, green sea. The kelp forests are home to many colorful invertebrates that can be seen in the intertidal zone and through the clear shallow water. Mega fauna is abundant and you could see bears, eagles, and dolphins, but banana slugs are guaranteed.
Camp amenities include wood-framed canvas tents on platforms, each with two twin beds on frames with mattresses. The camp has a dining areas with small library, a viewing deck with lounge furniture, and a kitchen where hot breakfast and dinners are made. Lunches are packed, picnic lunches in the field. There is solar power, hot showers, and each person gets her own private composting toilet. The camp will be just our group! Sheets and pillows are provided. Participants need to bring their own sleeping bag or rent one.
Finally, on the 6th day of Vancouver Island Kayaking Orca Waters Women's Adventure, we head back to Port Mc Neil and transfer to Port Hardy just in time for an evening whale watching tour on a RHIB boat. The guides will take us into places we have not had a chance to explore in search of birds, otters, whales, and adventure! Overnight in Port Hardy.
Day 7, Breakfast at the hotel, transfer to the airport, and we travel as a group on a flight to Vancouver with plenty of time to catch international flights or to extend your stay in Vancouver BC.
The Vancouver Island Kayaking Orca Waters Women's Adventure is open to all women and is in partnership with International Becoming an Outdoors Woman. No previous experience required. Join us as a solo traveler, with a partner, or with a friend. There are no forced single supplements. On our fun and active women's adventure, you will have instant travel buddies, lots of belly laughs and future-lifelong friends. The Vancouver Island Kayaking Orca Waters Women's Adventure will be a positive life-changing adventure you will remember forever.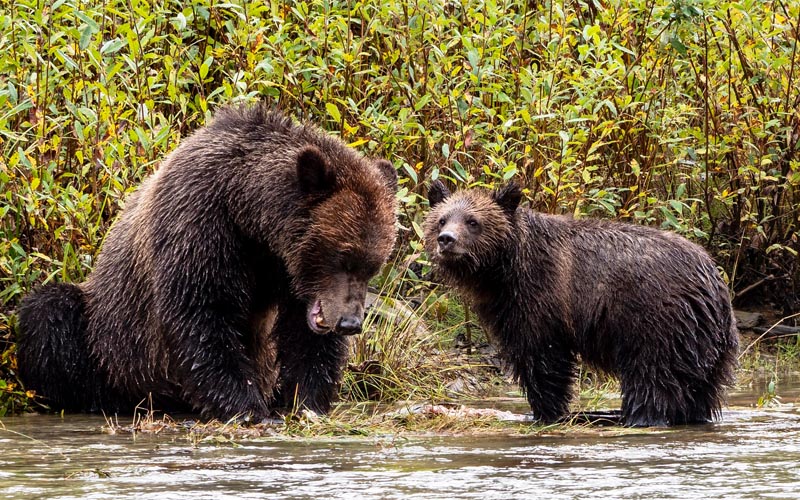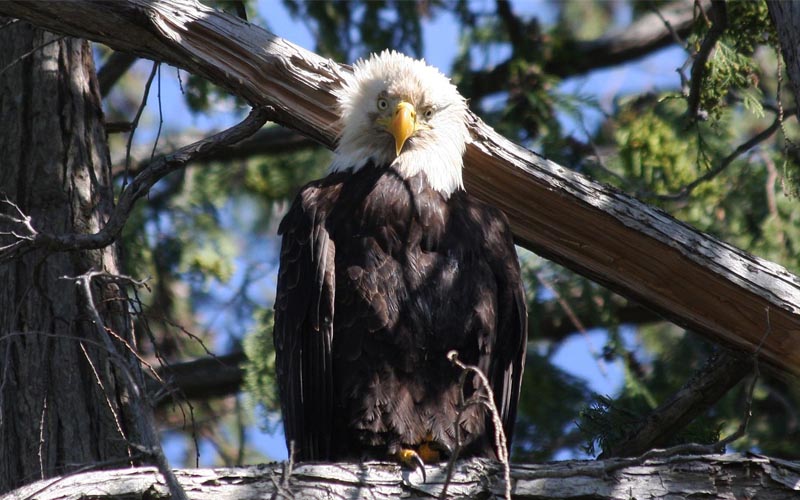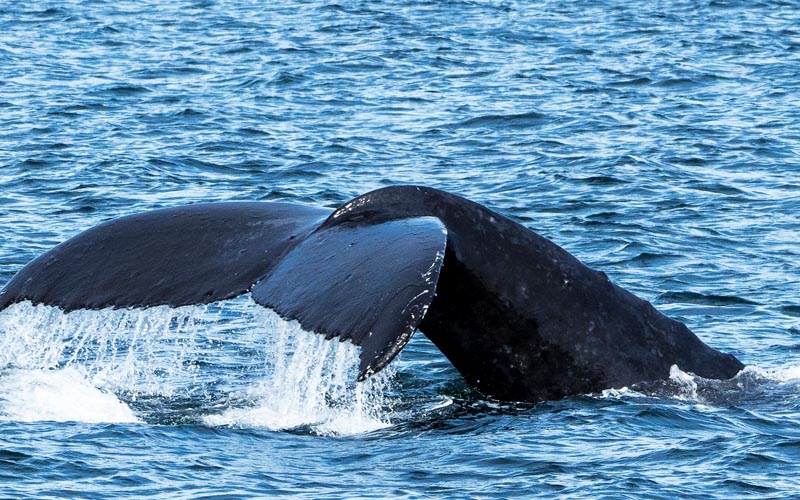 Trip Highlights:
Fly from Vancouver to Vancouver Island for quick access to wilderness.
Visit the small towns of North Vancouver, Island.
Take a RHIB boat tour into Knight Inlet to see Grizzly Bears.
Live for 3 nights / 4 days out at a kayaking and whale watching base camp.
2 Full days of guided kayaking trips along calm coastal waters in the Johnstone Strait.
Whale watching boat trip and wildlife tour.
Learn about the ecology and history of the region.
Learn about the First Nations and their environmental ethic.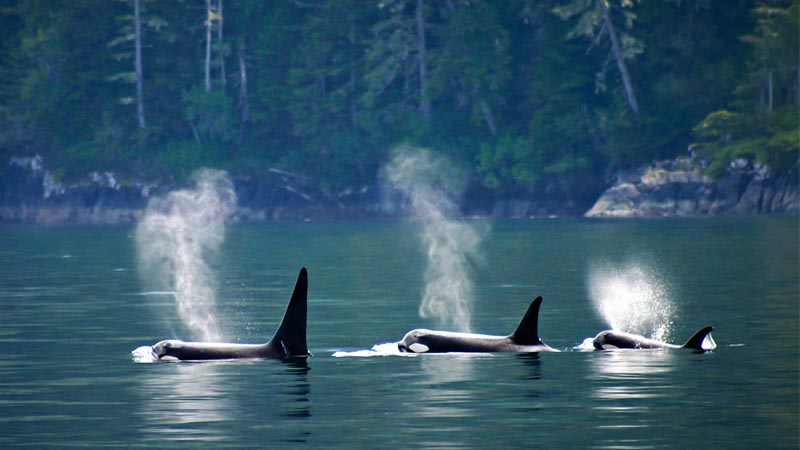 Included:
Roundtrip flight from Vancouver to Vancouver, Island. BC
3 nights Seaside Glamping w/ guides and meals 2 per tent.
Water Taxi wilderness camp
Full day Grizzlie Bear viewing tour.
Half day whale watching tour.
3 Nights Lodging in 3-star hotels two per room.
Most meals
Ground transfers on Vancouver Island, BC.
24/7 Trip Leader
Excluded:
Airfare to Vancouver, BC.
Alcoholic beverages.
Gratuity ($300 per person)
Special travel
4 lunches.
Travel Insurance
Supplemental Information: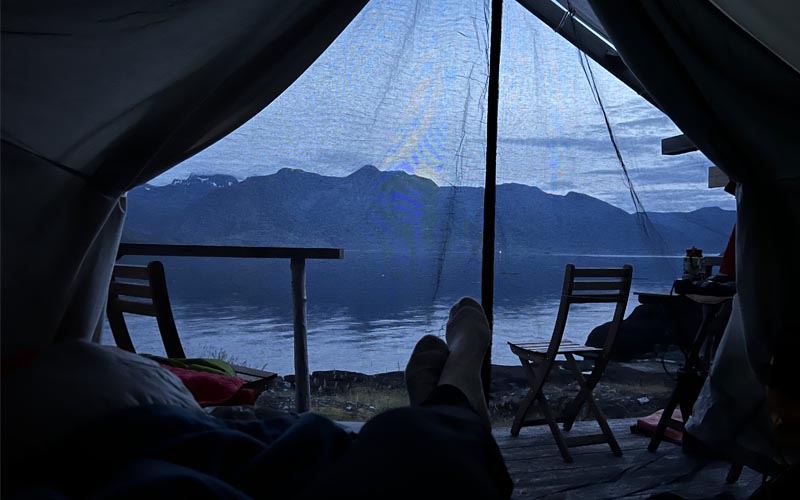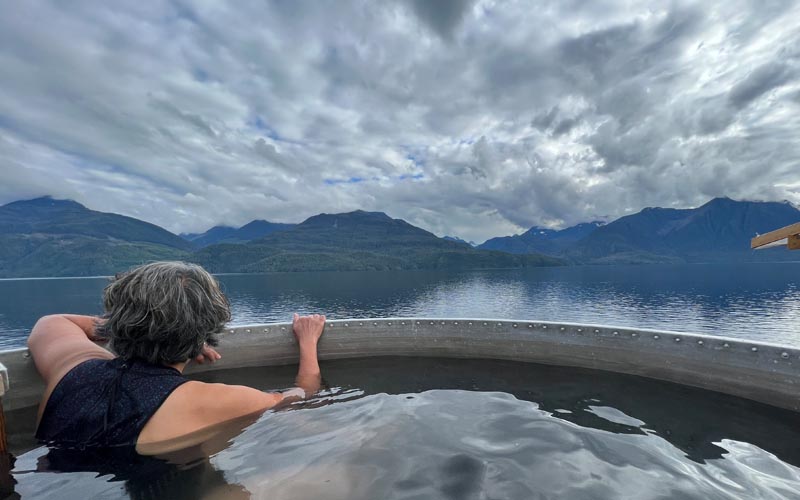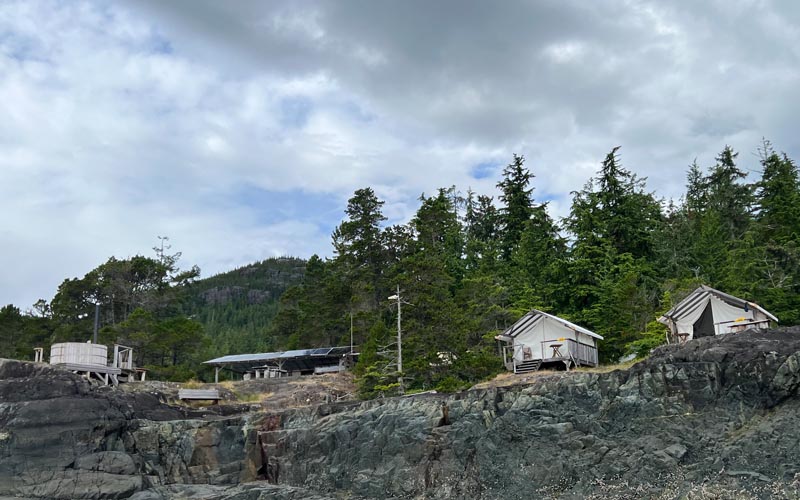 Package Price: $4735 USD double occupancy.
Deposit: $150 due by February15th
Installments: 4 installments due March 15, April 15th, then June 15th, and July 15th
Spots Available: Min 10 / max 11
Travel Documents: A passport is required.
Travel insurance is available and recommended.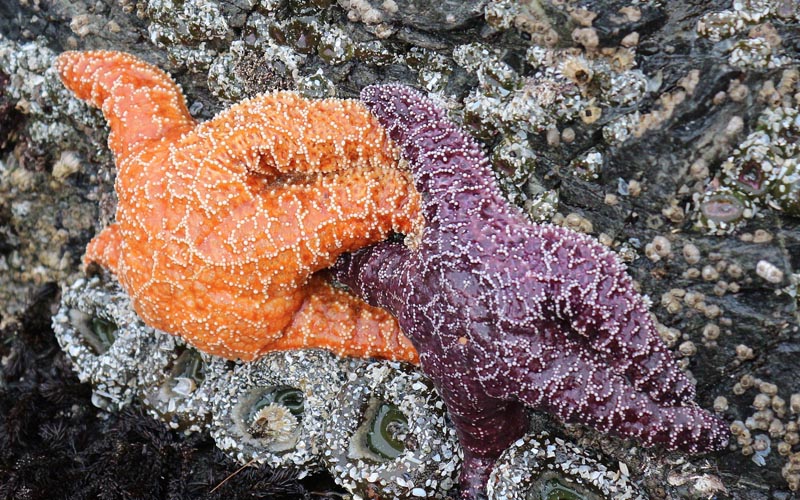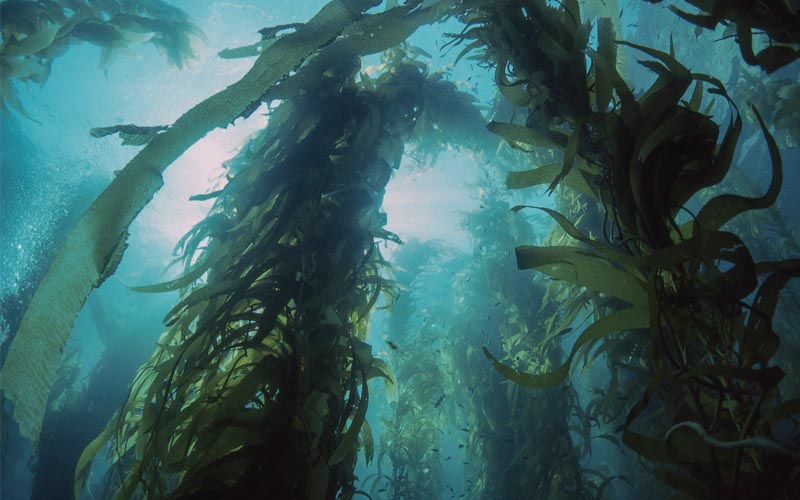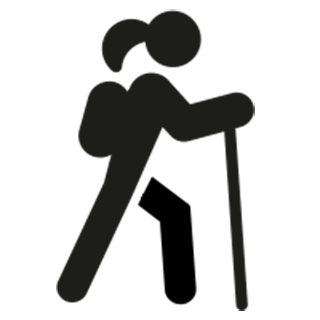 Trip Leader Info Coming Soon
Sign Up For The Green Edventures E-mail List
**We respect your privacy. Our website is fully secure and your information is kept 100% private with us**

Go Green Edventures!