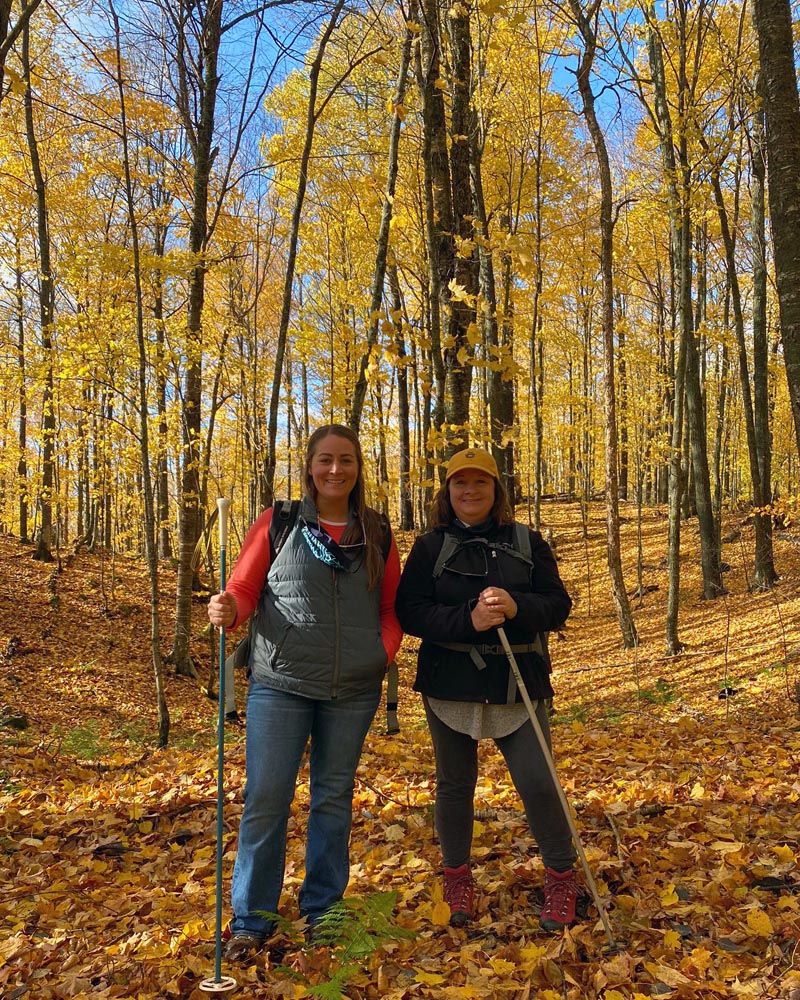 Wisconsin: Women's Northwoods Adventure (September 22-28, 2022)

Manitowish Waters, Wisconsin

  7 Days

  09/22/2022

  09/28/2022
  Easy Physical Activity
Scroll Down For The Itinerary
Wander up to Wisconsin's Northwoods and be captivated by fall's dramatic colors, trek trails rich with history,  paddle on sparkling lakes, cycle over cool creeks, harvest from the land, and be part of the beloved tradition known as the "Going Up North."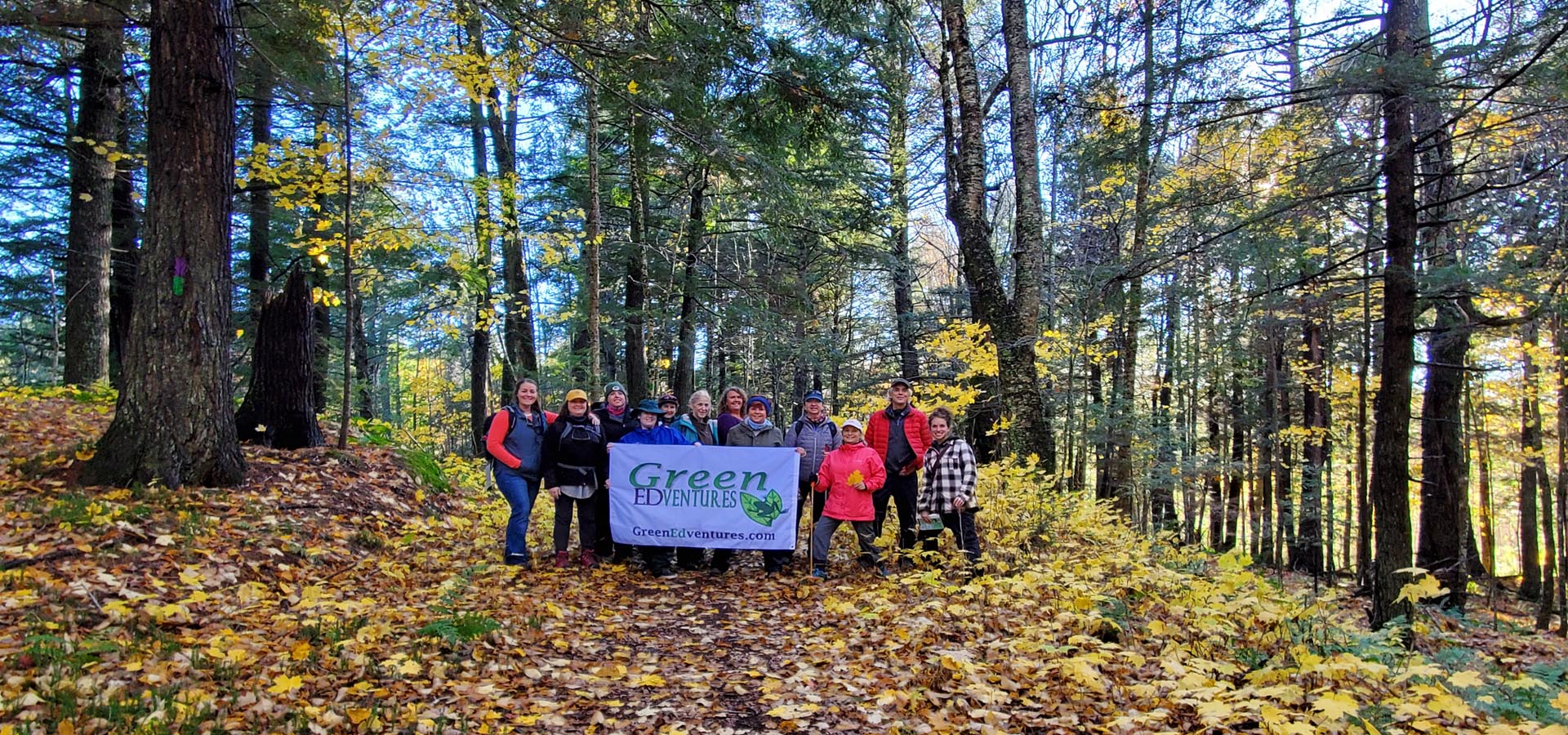 ​Ladies, come "Up North" on our Wisconsin Women's Northwoods Adventure. Spend a week with friends kicking through leaves on a forest trail, paddling on rivers, soaking up the late summer sun on pontoon boat rides, and eating s'mores by the campfire.
It is a tradition in Wisconsin to go "Up North," to the family cabin. Our "family cabin," and base for the week is the North Lakeland Discovery Center on the shores of beautiful Statehouse Lake in Manitowish Waters, WI. The Wisconsin Women's Northwoods adventure combines a variety of unique outdoor adventures & local experiences led by resident experts including North Lakeland Discovery Center Naturalists, local scientists, business owners, and artists to help you connect with the Northwoods like a local.
By day, fun outdoor adventure activities will introduce participants to the habitats of the Northwoods. At night, participants will learn about various topics that relate to Northwoods ecology and traditions. 
Meals will be catered by a local company with emphasis on locally sourced, farm-to-table ingredients.  Breakfasts and dinners will take place at the Discovery Center. Lunches will be sacked lunches with the exception of one afternoon out at the historical Little Bohemia restaurant.
As with all women's adventure programs, this Wisconsin Women's Northwoods Adventure is designed for the beginner and tailored to the group. Any healthy and active woman can do this trip. There is always abundant support in the form of an outstretched hand, shared laughs, and words of encouragement.  Hikes are easy to moderate and are on unpaved paths with uneven terrain and slight inclines. Participants should be able to walk unassisted carrying a light backpack. The bike ride from Manitowish Waters to Boulder Junction is 16 miles on a paved path that is mostly flat. Participants have electric assist bikes to give them an extra boost with little effort.
Scroll down for the complete itinerary.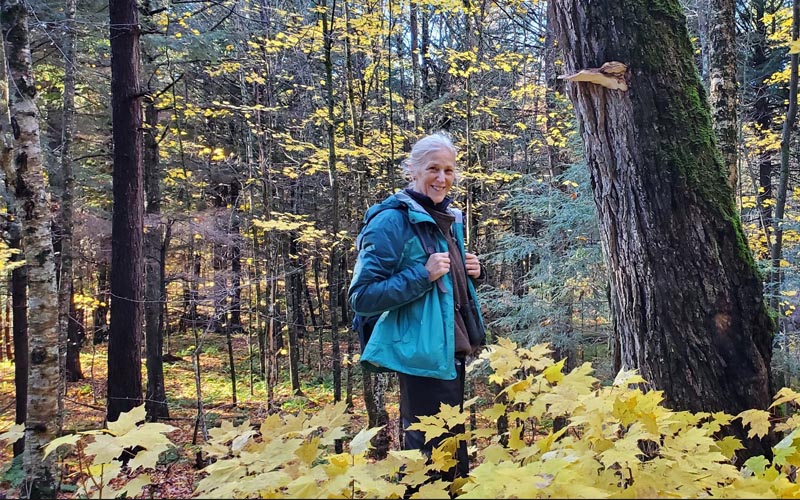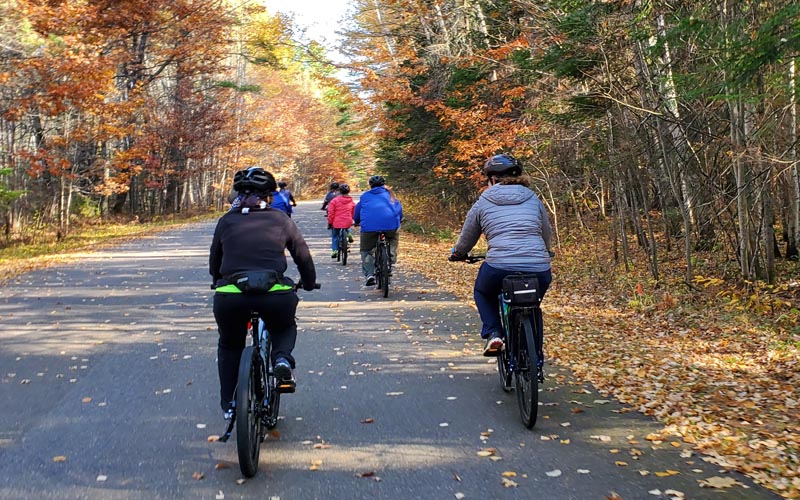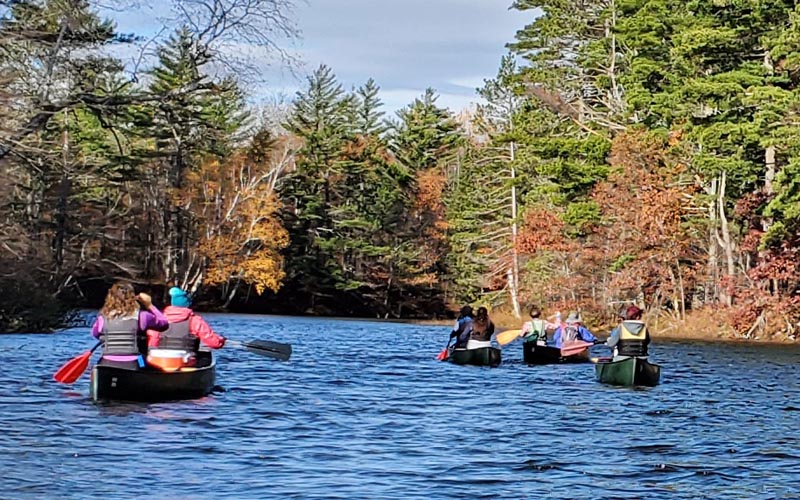 Trip Highlights:
Explore by pontoon the pristine Turtle Flambeau Flowage while in the company of loons, ospreys, and bald eagles.​
Paddle your canoe down Bear River to learn about how the changing river affects local wildlife.

Stretch your legs on two guided hikes that will help you learn about how glaciers influenced Vilas County's ecological communities and topography.

Relax on a historical tour by pontoon between Spider Lake and Island Lakes. A member of the Historical Society will show photos and tells stories about significant sites connected to pioneers, Native Americans, and even the mobs of Chicago!

Bike with a naturalist from Manitowish Waters to Boulder Junction, winding through various habitats with plenty of stops to talk about local flora and fauna.

Head to big water! Explore Lake Superior's shoreline and hike to a few nearby waterfalls.

Fun and informative evening programs led by local experts.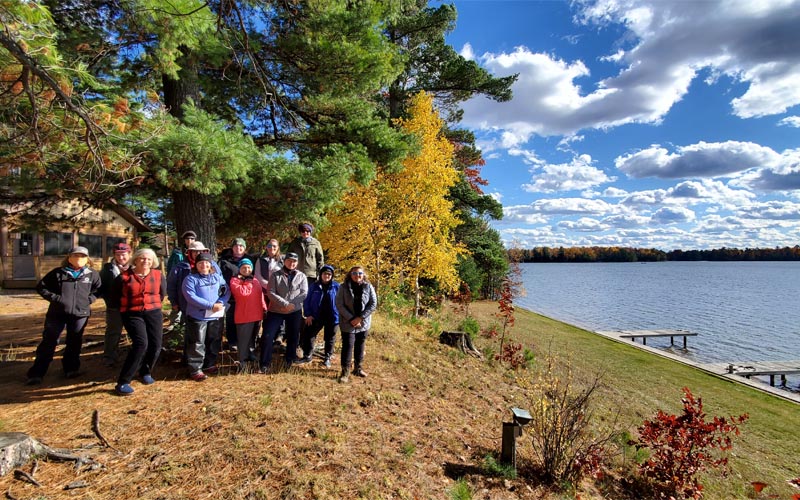 Included:
6 nights double -triple occupancy.
All scheduled activities, permits, park fees, and taxes.
Local transportation.
Most meals (6 breakfast, 6 dinners, 4 lunches)
3 evening programs.
Rental equipment.
Excluded:
Airfare / Transportation to North Lakeland Discovery Center
Gratuity $150 per person
Travel insurance & medical travel insurance.
1 lunch.
Supplemental Information: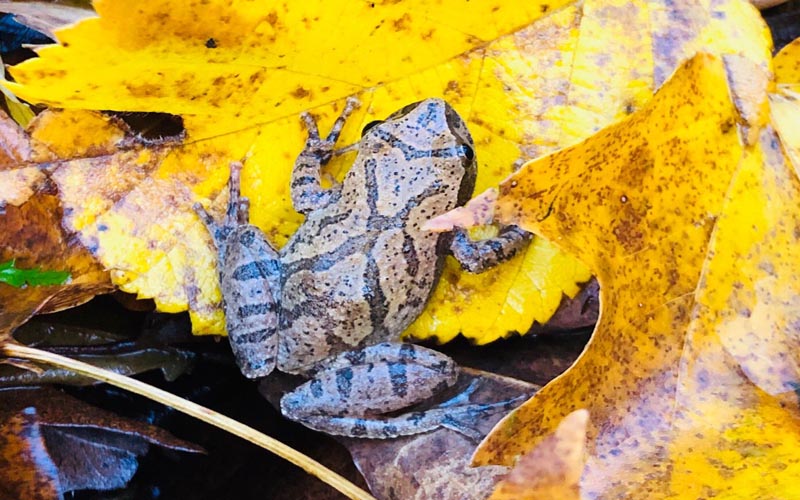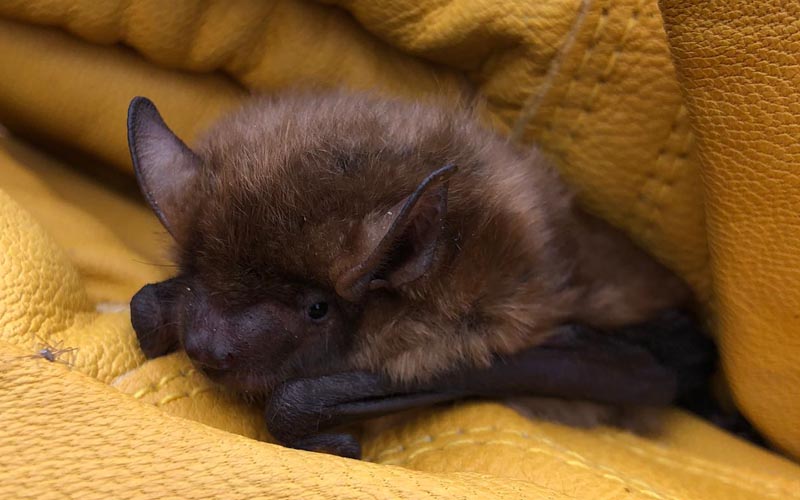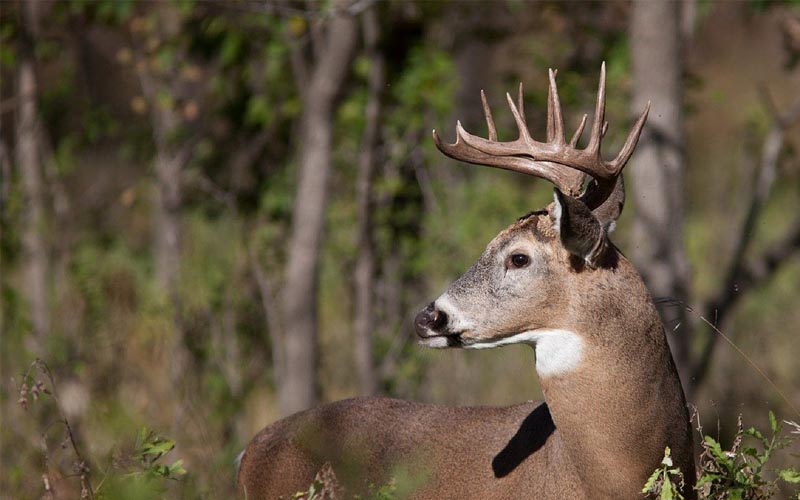 Early Bird Price: $1795
After July 15: $1995
Deposit: $450
Installments: 2 
Minimum / Maximum Group Size: 10/11
Travel insurance is available and recommended.
Keep scrolling for a full itinerary.
This adventure begins and ends in Manitowish Waters, Wisconsin.
►Where Do We Stay?
Night 1: North Lakeland Discovery Center
Night 2: North Lakeland Discovery Center
Night 3: North Lakeland Discovery Center
Night 4: North Lakeland Discovery Center
Night 5: North Lakeland Discovery Center
Night 6: North Lakeland Discovery Center
►Day 1: Welcome to Manitowish Waters, Wisconsin.
Participants arrive at the North Lakeland Discovery Center by 3pm.
Dinner at the North Lakeland Discovery Center
Evening Program:  Introductions & orientation to NLDC trails and facilities.
(D)
►Day 2: Geology Hike & Bog Sensory Trek & Cranberry Bog Tour​
Morning: A Tail of Two Moraines with Lumberjack Trail Hike
The Lumberjack Trail System includes several wilderness trails of grass and dirt gently winding through different timber types and along the edge of the Manitowish River, Fishtrap Lake and White Sand Lake. This hike will examine the influence on landscape topography by the last advance of the glaciers 10,000 years ago, and contrast two moraine (rock deposits) positions exposed along the Lumberjack Trail System near White Sand Lake.  Hike time will be 75 minutes, easy to moderate level.  
 Our leader, Mike Porter, is a UW-Madison Geology graduate and a sedimentary geologist with 33 years in worldwide petroleum exploration and development. He is now interested in the interrelationships of geology with the flora and fauna in the Northwoods. 
Afternoon:  Bog Investigation with Cranberry Bog Tour in Manitowish Waters
One of the most unique landscapes in Wisconsin, the northern bog is home to unique plants and trees, some of which are carnivorous. Learn about their amazing adaptations as we hike and experience this incredible wetland. This will be quite the sensory experience! Taste, touch, smell, see, and hear all the bog has to offer. 
Commercial Cranberry Bog Tour
One of the only three fruits native to North America and Wisconsin's state fruit, the cranberry plays an important role in the local and regional culture of the Northwoods.  Learn the process and what it takes to grow the Northwoods most beautiful harvest as we visit one of our local commercial cranberry bogs.
In  this session you will learn about the tradition of canning and preserving, how to get started, deciding what to can and preserve, and the two methods of canning and preserving (water bath and pressure canning), tools of the trade, as well as how to make jams and jellies.  We plan on making cranberry relish that you can take home with you.  (BLD)
►Day 3: Turtle-Flambeau Pontoon Trip
Turtle-Flambeau Flowage is like a mini Boundary Waters offering 13,000 acres of pristine water and 212 miles of shoreline to paddle.  On this full day adventure, we will explore the histories, rich natural beauty and resources of the area. After lunch we will take a more slow and quiet approach to exploring back bays of the flowage by canoe. Here we may see bald eagles, loons, and ospreys.
Evening Program: Bats/bat monitoring 
Learn about the importance, ecology and current status of Wisconsin bats. You will get a chance to meet one of our live education bats up close, as well as build a single chamber bat roost to take home and provide habitat for bats of your own! (BLD)
►Day 4: Bike Ride To Boulder Junction & Canoe Trip with Author John Bates​
Morning bike from Manitowish Waters to Boulder Junction Trout Lake boat landing. We will ride past wetlands, lakes, and meander through mixed forests, and we'll discuss what we see.  This area is home to Wisconsin's largest herd of albino deer. Seeing one of these "ghost deer" is truly unforgettable, and they are easy to spot during spring, summer and fall.
Afternoon canoe paddle with phenologist and author John Bates at Camp Lake State Natural Area, which features an undisturbed, wild, 37-acre lake set within a lovely pine forest. The extremely clear water of the lake supports an unusual community of plants as well as a vibrant bird community. You will learn about important research conducted here on the importance of woody habitat in lakes, specifically on Camp Lake and nearby Little Rock Lake. 
Evening Program: Wild Rice
Known as "the food that grows on water," wild rice is a culturally significant plant in Wisconsin. Join us to learn about wild rice's interesting life history and importance to the local Ojibwe culture.  (BLD)
►Day 5: Bear River Canoe Trip & History Tour by Pontoon Spider/Island Lakes
​Breakfast at the Center
Morning Join Discovery Center Naturalists on the beautiful and meandering Bear River for an eight-mile paddle. We will look for waterfowl, songbirds, wildlife, and discuss the different ways rivers change throughout the season.
Lunch at Little Bohemia restaurant (bring your own $ for lunch) and tour the property that was featured in the movie Public Enemies.
Afternoon historical pontoon tour leaving from Little Bohemia to Island and Spider lake, getting picked up at Island Lake boat landing to return to the Center
Discover the Native American cultural networks, logging camps, railroad landing, Ojibwa sugar bush, ricing areas, mysteries, unique residents, homesteads, early resorts, and businesses. While traveling along the shores of Island and Spider Lakes participants will view many unique historic sites that will be supplemented with historic images and documents. 
Evening: campfire & socializing. (BD)
►Day 6: Upper Peninsula Day (UP Hey!)
All day exploration of Waterfalls and Lake Superior
Visit to Saxon Falls, Superior Falls, Lake Superior, Corrigan's Lookout, possibly one more waterfall

Tour of Stormy Kromer textile factory.
Located just over the Wisconsin border, in Michigan, the Montreal River drops down two (90 foot) impressive waterfalls as it makes its way to Lake Superior.  Both Saxon and Superior Falls are impressive and beautiful.  Lake Superior, the largest of the Great Lakes of North America, is also the world's largest freshwater lake by surface area, and the third largest freshwater lake by volume.  After visiting these powerful water sites,, we will visit Corrigan's Lookout.  This site features a .25 mile hike to rock outcrop overlooking Upson Lake to the west, the Gogebic Range to the south, and Lake Superior to the north. 
Evening: Campfire & Botanical Bar continued.
Participants will make a sea salt bath scrub using essential oils. Other items will be available for purchase  (BLD)
►Day 7: Departure Day
Breakfast at the center. 
Move out of cabins by 10:00am. Participants can stay on the property to enjoy the hiking trails before heading on their way.
** Please note: The activities, lodging, guides, and schedule may change without notice as practical considerations arise during program development or onsite. **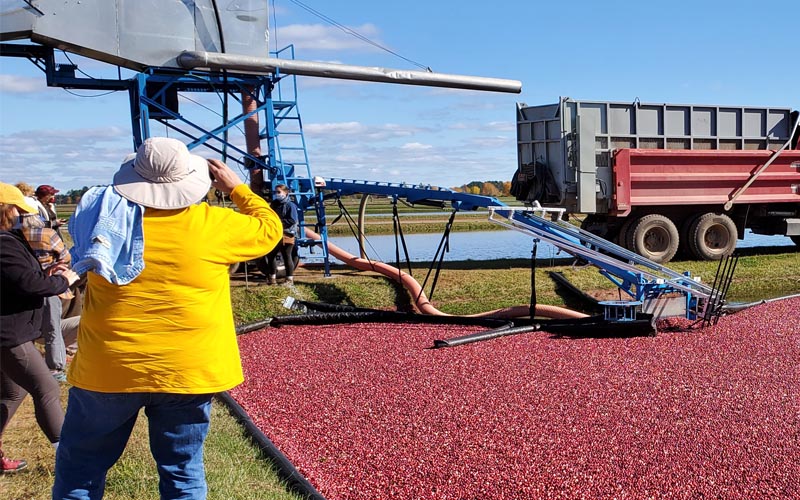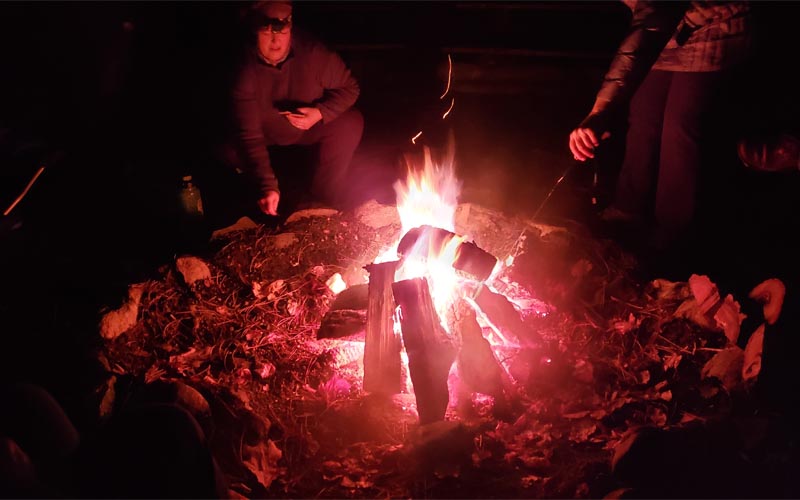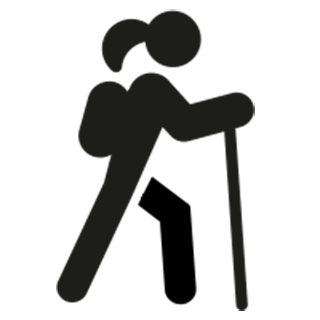 Trip Leader Info Coming Soon
Sign Up For The Green Edventures E-mail List
**We respect your privacy. Our website is fully secure and your information is kept 100% private with us**

Go Green Edventures!