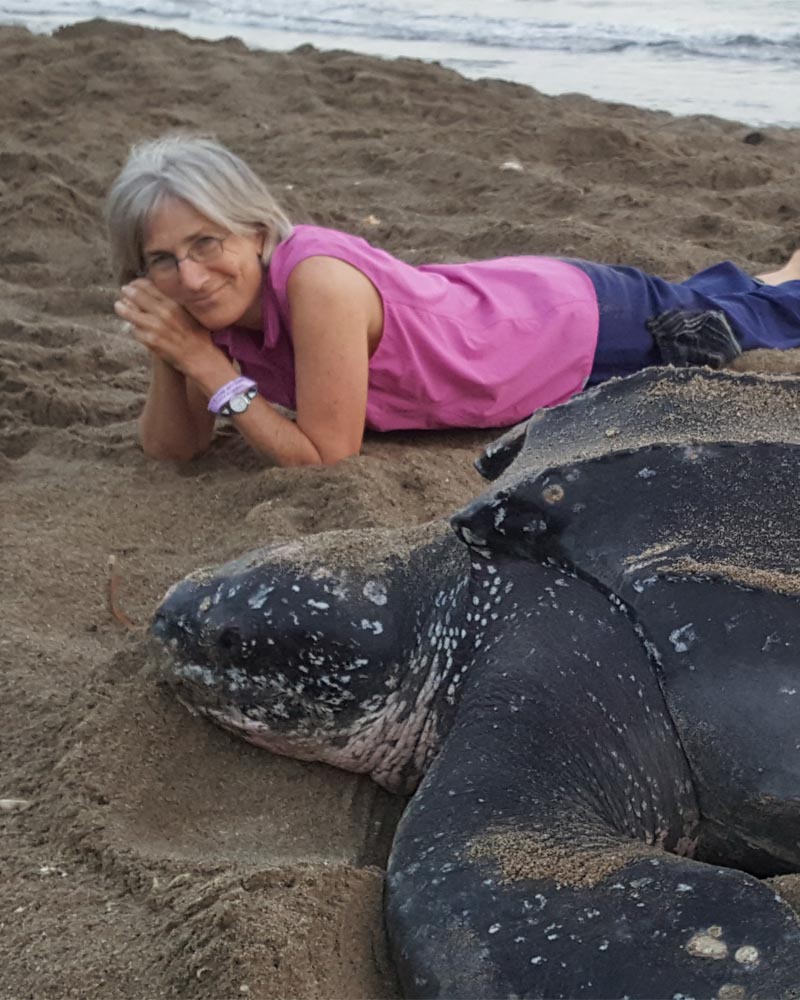 Trinidad & Tobago: Rainforest to Reef Adventure + Leatherback Sea Turtles – Women Only

  Trinidad & Tobago

  8 Days

  06/06/2019

  06/13/2019
  Women Only
  Moderate Physical Activity
Scroll To The Bottom Of The Page For Price & Booking Information
Join us in Trinidad & Tobago to experience the real Caribbean! See wild wonders from rainforests to colorful coral reefs, and have close encounters with living dinosaurs – Leatherback Sea Turtles.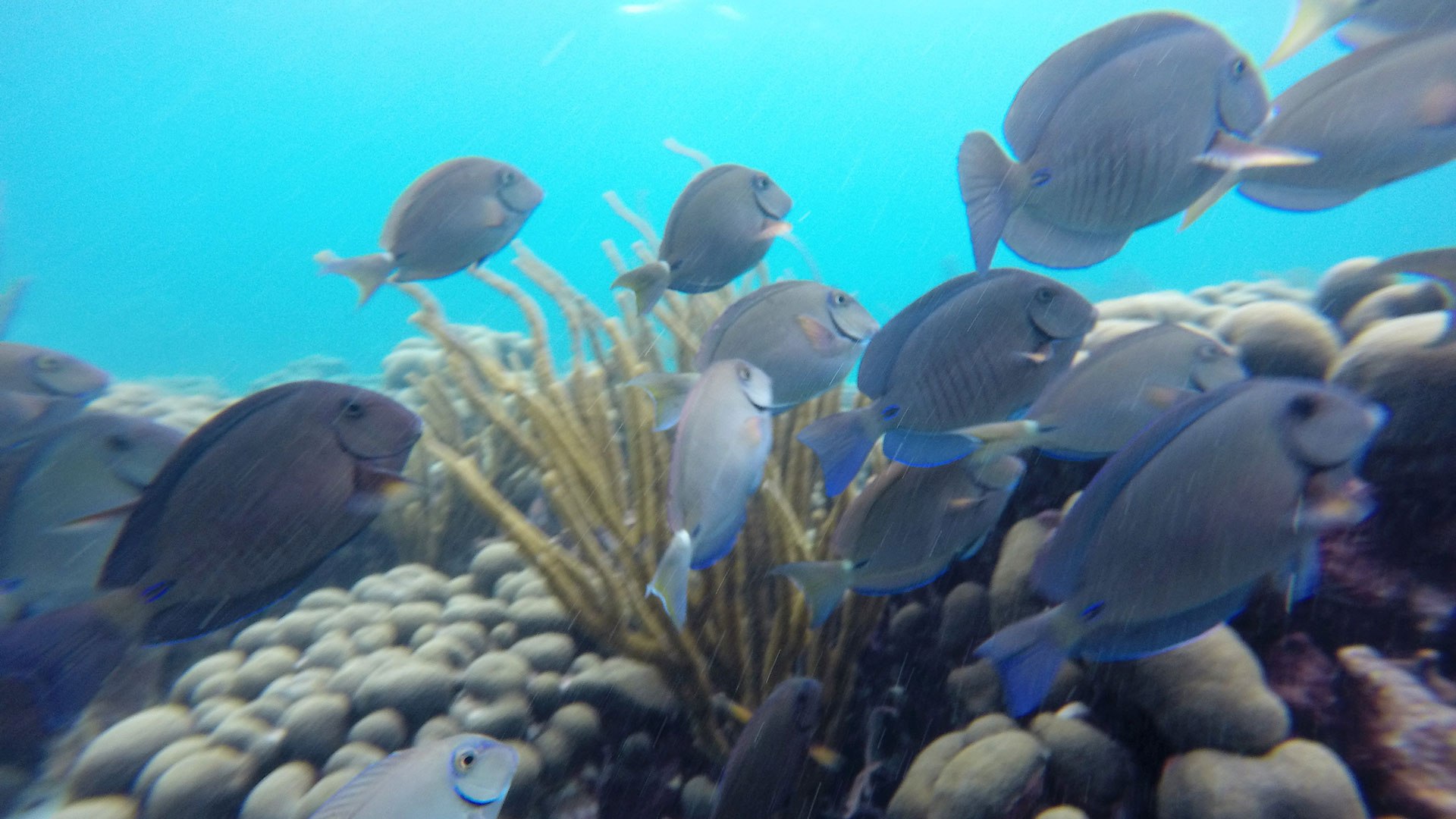 Ladies! Experience the real Caribbean!  This adventure combines daily excursions that immerse you into the tropical wonders of the twin island nation of Trindad & Tobago.  Two islands, one unforgettable experience.
Just 8 degrees north of the equator, right off the tip of Venezuela, lies Trinidad. The bigger of the two Islands and birthplace of the steel pan, it is the energetic of the pair with a modern twist on the Caribbean destination; a metropolitan center and an exciting night life all within the splendor of a tropical paradise. But even within the shores of Trinidad, the exceptional variance of tone is apparent when exploring only a short distance away from Port-of-Spain, the Islands capital, into the separate world of a more serene Caribbean backdrop where tropical rainforests, jungle waterfalls, clear rivers, and mangrove wetlands replace city entertainment.
About a 30 min flight from Trinidad's Port of Spain, is laid back Tobago. The smaller sibling to the northeast lags in pace with a quiet and lull atmosphere and a population of only a fraction of Trinidad. Attracting nature lovers, divers, and bird nerds from all over the world, Tobago is also the home of the oldest protected rainforest in the Western Hemisphere. Its pink sand beaches are secluded and quiet while the rainforest thrives with life. Dive sites and snorkeling off of Tobago are particularly stunning and provide some great unforgettable, first-class underwater adventures.
The adventure begins in Port of Spain and then we fly to the island of Tobago for three nights. In Tobago we snorkel beautiful coral reefs, hike the world's oldest protected forest, and take in the positive vibes of beach life. Mid way, we return to Trinidad and travel to the far east coast to meet living dinosaurs – leatherback sea turtles. You will help these endangered creatures at sunset, by releasing hatchlings. Then at night you take a walk back in time as you observe 500 pound turtles crawl onto the beach to lay their eggs. From Grand Rivier, we head south for a swamp paddle in search of Orange Howler Monkeys. Finally, the grand finale is a river hike to Avocat waterfall with a chance to challenge yourself on an 72ft rappel down the falls and a "lime" in the savanna.
Special note to birders:  Trinidad & Tobago is an amazing place to see birds. Each morning, your guide will offer guided bird walks to help you add species you've never seen to your Life List.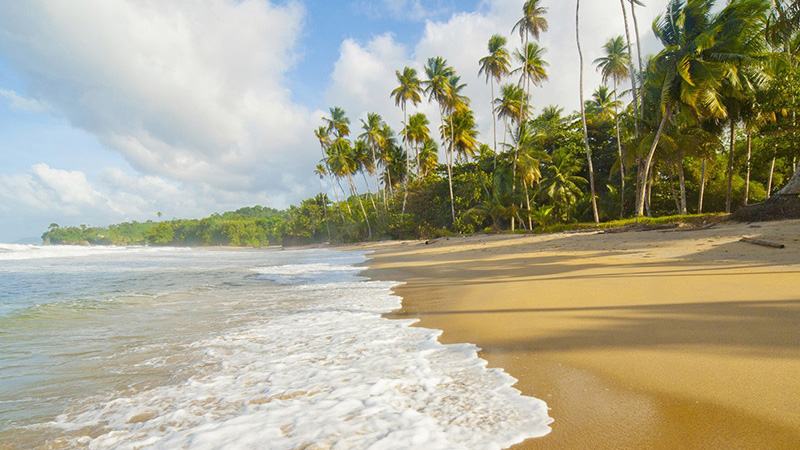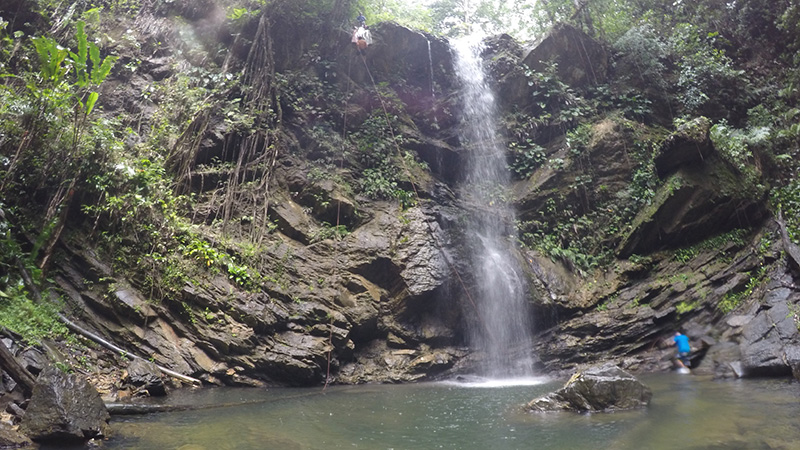 Trip Highlights:
Go hiking in one of the Earth's oldest protected rainforest prime for birding with species from both Central and South America.
Dive into snorkeling in shallow water over colorful coral reefs full of fish & invertebrates.
Feel the adrenaline as you rappel down a 72ft waterfall into a natural pool below.
Connect with your senses on a nighttime paddle across a calm lagoon filled with avatar-like blue-green glowing creatures!
Search for Red Howler Monkeys, White-faced Capuchins, caiman, and other wildlife as while kayaking to Bush Bush Island.
Help save endangered Leatherback Sea Turtles and release them for their first swim at dusk.
Step back to the land of the dinosaurs. Experience and epic encounter with a 500 pound Leatherback Sea Turtle as she comes to the beach to lay her eggs.
You see the complete process of digging and laying and learn about this magical animal from local guides.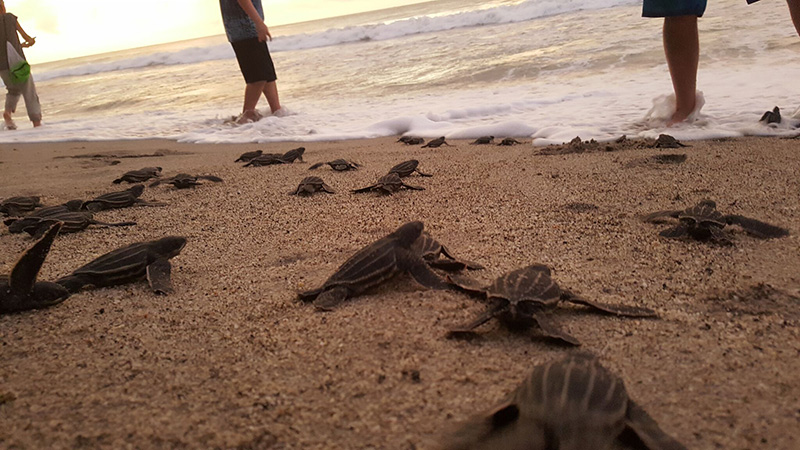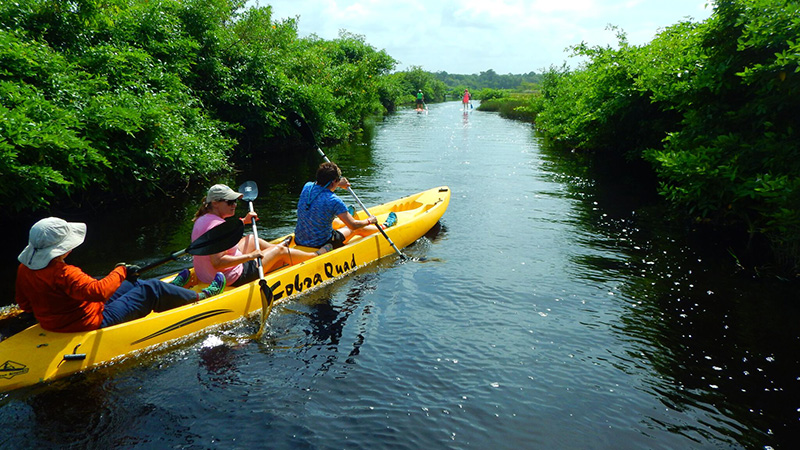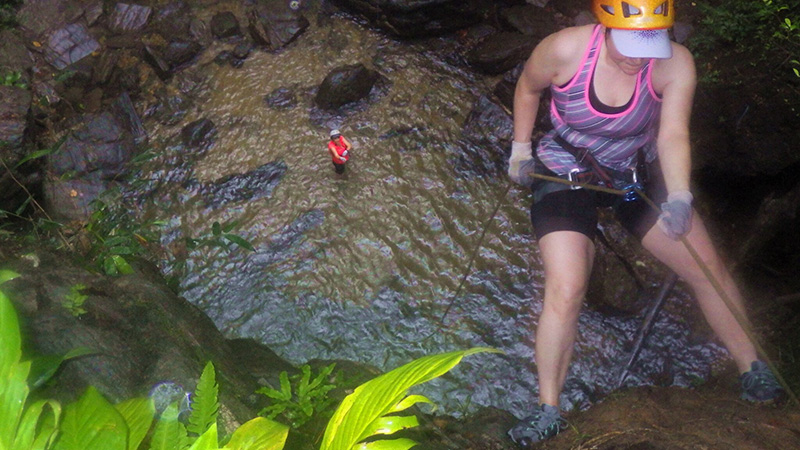 Port Of Spain
PAX Guest House
Grande Riviere
Blanchisseuse
Maracas Beach
Nariva Swamp
Charlotteville
Hiking Gilpin Train
Snorkeling Site
Mt. Irvine Bay Snorkeling
Bon Accord Lagoon
Bio-Tour Stand Up Paddle
Arthur Napoleon Raymond Robinson International Airport
Grafton Resort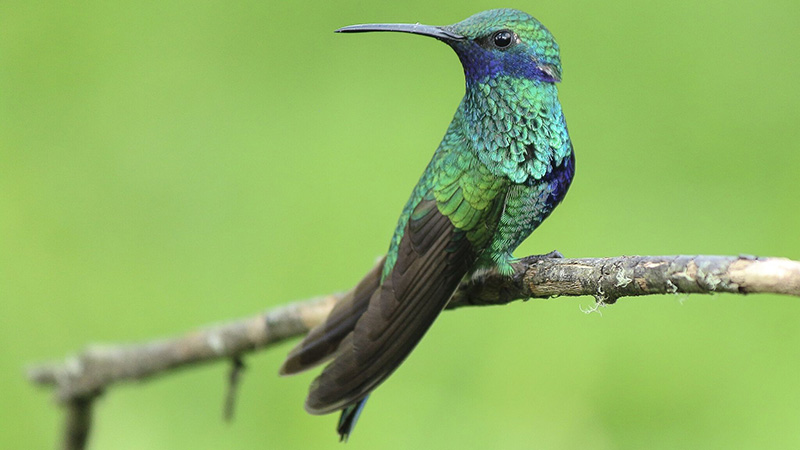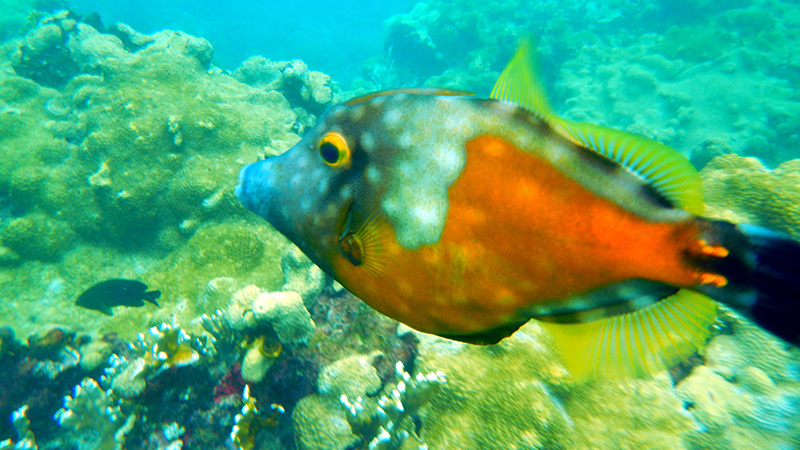 Tara Short
Trip Facilitator / Guide
Tara has 17 years of experience in eco-tourism, guiding and educating students of all ages in the Americas, the Caribbean, and Iceland. She holds a Bachelor's Degree from the University of Wisconsin-Stevens Point in Natural Resource Management with an emphasis in Environmental Education/Interpretation. Tara has worked for notable educational, scientific, and conservation organizations and institutions such as the John G. Shedd Aquarium, Chicago's Museum of Science & Industry, USDA Forest Service in the Chugach National Forest in Alaska, and Wild Studies in the Bahamas. Tara is a PADI Open Water Diver, Advanced Diver, Rescue Diver and has specialty certifications as Underwater Naturalist, Deep Diver, Multi-Level diver and Night Diver.
Courtenay Rooks
Guide / Trinidad & Tobago
Courtenay "Bushman" Rooks, native to Trinidad, adventurer, naturalist, conservationist, explorer, ecotourism expert, with a long held desired to bring his love of nature to every person through eco adventure tourism. Courtenay guides in rock climbing, mountain biking, birding, hiking, diving, surfing, snorkeling, adventure racing, kayaking. Through personal travels in far flung places like England, Dominica, the Pacific North West of North America, the Mojave Desert, the Cerrado and Amazon of Brazil, Guyana's Amazon, the Savanna Grande of Venezuela and mostly Trinidad and Tobago he has spent nearly 40 years studying natural history of wild places. During this time he gained knowledge, experience, respect and love for these environments and looks forward to sharing his knowledge with Green Edventures guests!
►Day 1: Port Of Spain
Arrive to Port of Spain International Airport. Group transfer to Pax Guest House. Meet and greet social on the back veranda overlooking the rain forest. Dinner and prepare for tomorrow.
►Day 2: Snorkeling at Mt. Irvine & Buccoo Reef
Early morning start for Tobago flight. Group transfer to Footprints Eco-Lodge. Garden tour at Footprints. Snorkeling in Mt Irvine. Stand Up Paddling (SUP) lessons at Pigeon Point. Dinner then SUP bioluminescent tour.
Snorkeling School at Coco Reef: Coco Reef is an artificial reef that is home to many juvenile fish and invertebrates including reef squid and tube worms. The reef is a rock wall that protects the beach of the Coco Reef Hotel. It is a great place to learn to snorkel for beginners, but has a lot to see for everyone.
Buccoo Reef & Nylon Pool Boat Trip:
Buccoo Reef is a largest coral reef in Tobago and was designated as a marine park in 1973. Its massive proportions contain a reef system of five reef flats that are separated by deep channels. An associated lagoon, the Bon Accord Lagoon, is almost completely enclosed by Sheerbird's Point and a dense mangrove belt. The succession of fauna and flora, from the dense mangrove to the outer reef, is a biologist's delight. This reef complex is also more accessible to the non-diver, as snorkeling and glass-bottom boats offer an easy way to observe the many habitats and species it contains.
Nylon Pool: A shallow turquois "pool" on a white sandbar in Bon Accord Lagoon with a great vibe of Trinis and Tobagonians who come to play and lime (local word for party). It was named by Princess Margarete in 1962 who said the water was a clear as her nylons. Rumor has it that this place has fountain of youth properties.
Return to hotel for dinner.
►Day 3: Snorkeling & Stand Up Paddling at Bon Accord Lagoon
Morning:
Mt. Irvine Beach Snorkel: Shore entry. Rocky reef that with large heads of corals. In between Staghorn, Brain corals and Sea fans we amaze at the beautiful colors of parrot fish, angel fish, damsel fish, moray eels and so much more in enough colors to make a rainbow blush. Afternoon, we will return to the hotel for lunch, beach time, and dinner.
Evening: Night time Bioluminescence SUP tour.
A short ride from our hotel takes us to a jetty situated in a quiet lagoon. Well we paddle to the mangroves of Bon Accord Lagoon at night. This is a sensory experience as we paddle under a dark sky, the water flat and black, with little or no wind. After your eyes adjust you will start to see sparks of light under the mangrove roots, or when your paddle touches the water. There are parts of the lagoon with large congregations of plankton and their defense is a chemical reaction which to lights up when disturbed. You will be invited to swim in the lagoon and to cover yourself in the bioluminescence.
►Day 4: Gilpin Trail Hike & Snorkeling in Castara Bay
Rainforest hike in the world's first known protected forest. Snorkeling at Castara.
A nature hike in a montane rainforest, along the ridge of Tobago and one of the most beautiful rainforest hikes in the country. This trail is relatively flat and easy in terms of hiking. It is more like a stroll, but participants should be mindful of slippery and uneven parts of the trail. Gilpin Trail is one of the first acts of conservation in the New World. For Birders, the trail is a great opportunity to see some of Tobago's bird species including the endemic White-tailed Sabre wing, a hummingbird only found on Tobago, and the Trinidad Motmot. Bring your binoculars. Due to the amount time, we will only hike a short portion of the trail, but the duration will last about 2 hours with plenty of stops to talk about plants and to point out animals.
Picnic lunch is on the beach at Castara, a beautiful seaside village. After a relax we enter the sea, snorkeling gear is donned and we dance among the Angels, jacks and damsels. Return to hotel in the evening for dinner.
►Day 5: Meet Living Dinosaurs – Leatherback Sea Turles
Fly to Trinidad. Transfer to Grande Riviere with a shopping stop at Nature Seekers.
Our hotel, is a beautiful boutique hotel with a wonderful restaurant serving divine local foods that sits right on the beach of Grande Riviere. So getting to the turtles, surfing, river, and relaxing is easy. We will arrive in enough time to boogie board on the surf, and collect hatchlings before sundown. After dinner, we are led by a local guide to nesting turtles on the beach. Once the turtles get into their "trance" you guide will bring you closer and tell you about the biology and adaptions of this living dinosaur.
►Day 6: Nariva Swamp Paddle & Bush Bush Island
Tour of Nariva Swamp w/ kayaking & monkey hike
Nariva Swamp is the Caribbean's most bio-diverse wetland and as a result is declared a Ramsar Site. The Ramsar Convention is an international convention for the protection of wetlands of international importance. This means Nariva Swamp is a wetland ecosystem of international importance as it houses a vast array of habitats and wildlife! We will be searching for some of its most famous residents: monkeys and many rare birds.
After kayaking for over 30 minutes we arrive at Bush Bush, which is a land peninsular that juts out into Nariva Swamp and is home to Red Howler and Capuchin Monkeys. The Howlers can be found among the branches of the larger tress of the Seasonal Evergreen Tropical Forests that dominates this area. Since the Howlers are very mobile we may see them very quickly or it may take a lot of sweat and effort to see them. Along the way we will also search for White-fronted Capuchins, a smaller monkey that can be seen here. This area also offers other wildlife such birds like the Black-crested Antshrike, Silvered Antbird, Gallinules, Macaws or Butterflies like the Blue Emperor Morpho.
On the way out we will take the boats or kayaks very slowly drifting looking for Red-bellied Macaws flying into palm trees to roost for the evening. At about 6pm we will depart for the drive to Pax Guest House in Tunapuna for dinner.
►Day 7: Avocat Waterfall
Avocat Waterfall hike and swim with optional rappel St James lime.
This is a fun hike with an easy and adventure option where both end at the 72 foot Avocat Waterfalls, where you have the choice to repel the waterfall.
After breakfast we drive north through Maraval Valley and emerge through the mountains of the Northern Range onto the stunning North Coast. Head east along the dramatic cliffs and beaches of the scenic North Coast to Blanchisseuse and turn south to Marianne River five miles from Blanchisseuse.
Your adventure starts with the easy option being about a half hour hike through stunning rainforest to Avocat Waterfall as you walk in and out of a river and foot paths.  While walking you will see, experience and learn of the natural history of this magnificent rainforest. Highlights will be seeing amazing trees while Emperor and other butterflies float by. Forest birds such as Trogons, Honeycreepers and Manakins at their lek are abundant. The trail leads to an enchanting stream with an abundance of anthuriums and heliconias on its banks; it will take us to the Marianne River.
The walk ends at the seventy-foot waterfall, where swimming in the small pool at the base of the falls is our objective. Relax while getting a natural drumming massage as you sit at the base of the falls.
After a quick swim in the falls the adventurous will take part in a lesson on repelling with harness and other safety equipment. The repelling folks with hike to the top of the falls, put on harnesses and safety step over the falls back down to the waterfall's pool!!! Wooohoooo!!!!!
Repelling in surprisingly easy and your guide will teach you all you need to know on how to safely experience this thrill. It is a magical experience to see a waterfall from top, middle, and below. This is a great way to give yourself a confidence boost and a fantastic finale to your adventure.
►Day 8: Departure
Depart for home after breakfast.
** Please note: The activities, lodging, guides, and schedule may change without notice as practical considerations arise during program development or onsite. **

Included:
Ground group transport from Port Of Spain. (POS)
Internal flight from POS to Tobago.
Most group meals from dinner on arrival day to breakfast on departure day. You will be responsible for 2 lunch and 1 dinner.
All activities listed on this page.
Double occupancy lodging.
Excluded:
Airfare from your departure city to POS.
Alcoholic beverages.
Personal spending money.
$90.00 gratuity.
Snorkeling equipment
Travel insurance.
Meals not included are 2 lunches, 1 dinner.
Supplemental Information:
Packing List (coming soon)
Price: $2550
Deposit: $600
Deposit due by: November 15th or until spaces are filled.
Installments: 3 equal payments of $650 are due January 15, March 15th, and May 15th.
Spots Available: 5/12
Travel Documents:
A Passport is required.
All payments are non-refundable if cancelled by the participant. In the unlikely event that Green Edventures is unable to fill the trip, a full refund will be given.
Travel insurance is available and recommended.
Sign Up For The Green Edventures E-mail List
**We respect your privacy. Our website is fully secure and your information is kept 100% private with us**

Go Green Edventures!