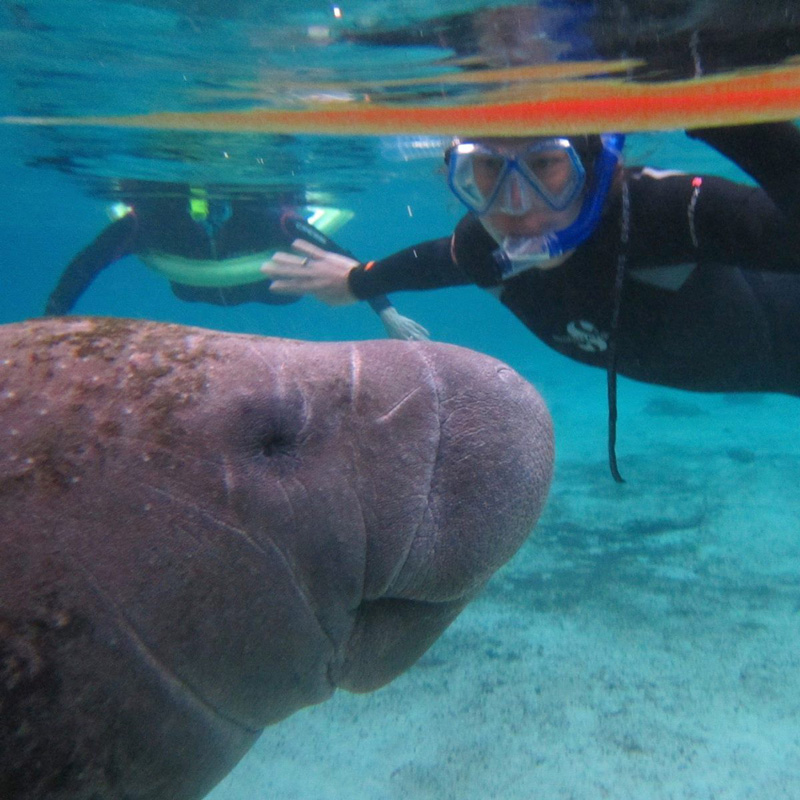 Women's Florida Nature Coast Eco Tour And Snorkeling With Manatees Adventure – (February 1-6, 2022)

  Florida

  6 Days

  February 1, 2022

  February 6, 2022
  Women Only
  Easy Physical Activity
Scroll Down For The Itinerary
Experience the real Florida on a trip that takes you into springs, marshes, and forests of the Nature Coast. Get up close to Florida's wild residents including a life-changing snorkel with gentle manatees.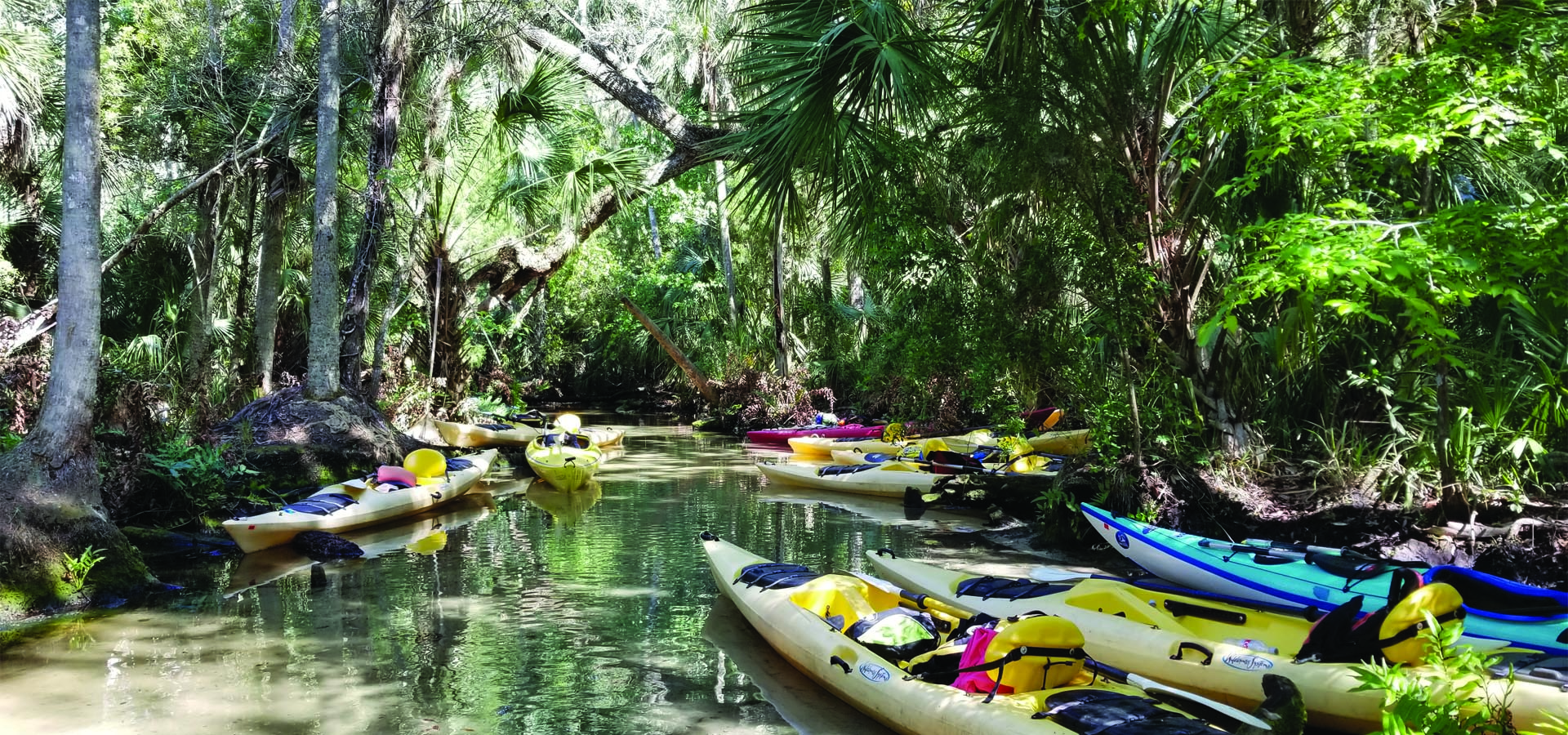 Our Women's Florida Nature Coast Eco Tour And Snorkeling With Manatees Adventure will get you immersed in and acquainted with some of Florida's wild residents. The Women's Florida Nature Coast Eco Tour And Snorkeling With Manatees Adventure will take you through rivers, springs, forests, and out to the Gulf of Mexico to help participants learn about the life-giving resources the springs of Kings Bay provide to both human residents and wildlife.
This Women's Florida Nature Coast Eco Tour And Snorkeling With Manatees Adventure is designed for women to learn, explore, and discover in a safe and supportive atmosphere. All skill levels are welcome. In addition to a fun trip, expect lots of laughs and to meet future life-long friends!
The setting is located at the Plantation Resort in Crystal River Florida where you will have lots of fresh air and space for outdoor dining and socializing. From here, Women's Florida Nature Coast Eco Tour And Snorkeling With Manatees Adventure will take day trips to the lesser traveled parts of Florida for an experience that will make you feel like an explorer, not a tourist.
March is a great time to snorkel with manatees. When the water temperature of the Gulf of Mexico drops below 68 degrees F the West Indian Manatee comes into Kings Bay National Wildlife Refuge for seeking warmth is the constant 72 degree water temperatures. This is where you will be introduced to these sweet sea cows. Using passive observation and always under the watchful eye of a local guide, we allow the manatees to come and interact with us. Participants float on a noodle with a mask and snorkel and watch behaviors like feeding, grooming, and sometimes mating. Some manatees are just as interested in us as we are to them. You may get manatee kisses or be asked for a belly rub by one of them. Women's Florida Nature Coast Eco Tour And Snorkeling With Manatees Adventure will be in the popular Crystal River & the quieter springs of Homosassa.
This Women's Florida Nature Coast Eco Tour And Snorkeling With Manatees Adventure is for women ages 18+. Anyone who can swim can do this trip. Wetsuits and snorkeling gear is provided. Basic snorkeling instruction will take place first in the resort pool so that participants become familiar with their gear and comfortable floating in the water.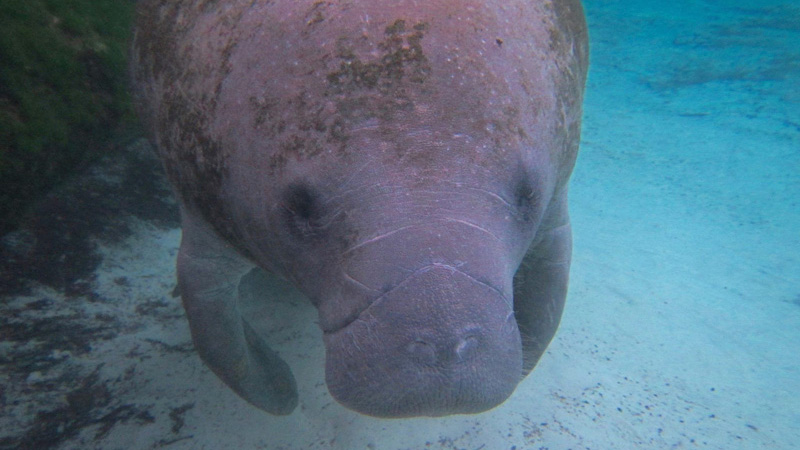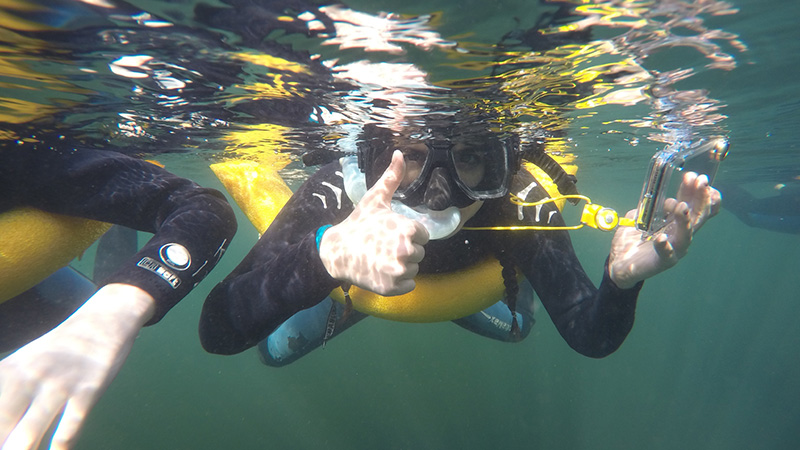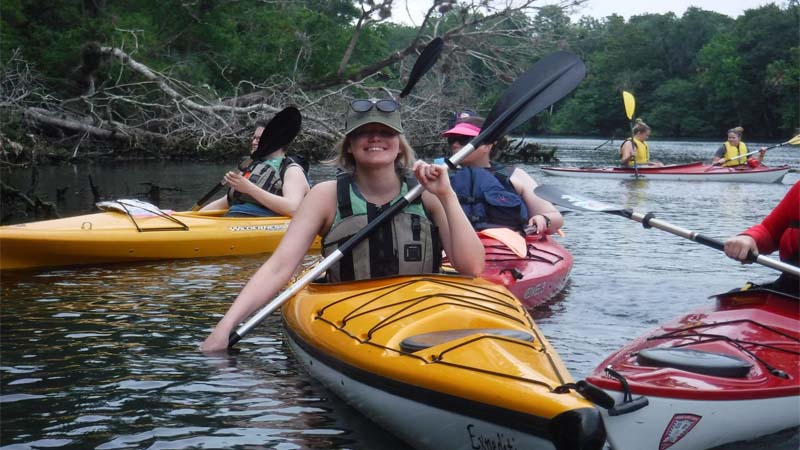 Trip Highlights:
Snorkeling with wild manatees in Crystal River & Homosassa Springs.
Go kayaking in the wild Chassahowitzka River, Florida's Amazon.
Interpretive walk at the State Archaeological Park to learn about wild edibles and native people's history.
A thrilling airboat ride over wetlands and through rivers to see wildlife not accessible by the prop boats.
Take a walk on the wild side with naturalist-led hikes to learn about ecology of upland Hammock Forests.
Visit to the Homosassa Springs Wildlife Park for a closer look at native Florida flora and fauna.
Ethical angling lesson & shore fishing opportunities. (Fishing license required).
Guided kayaking tour on Crystal River.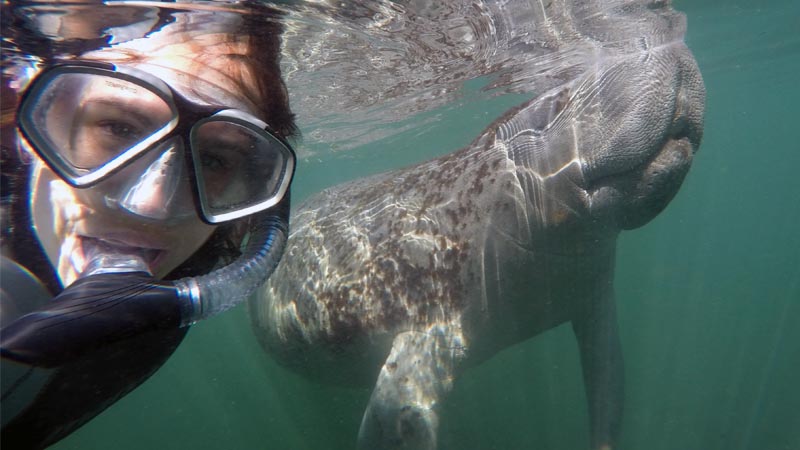 Included:
All activities as described in the itinerary.
All meals less one lunch, from dinner on arrival day to breakfast on departure day.
5 nights lodging in double accommodations in 3-star hotel.
Entry fee to Homosassa Wildlife Park
Guided Crystal River Kayaking Trip (2 hours)
Group ground transpiration via buses, vans, and cars.
Permits.
Onsite logistics support by Green Edventures Program Manager.
Excluded:
Airfare to Orlando and baggage fees.
Additional activities, meals, excursions.
Alcoholic beverages.
Gratuities.
Personal spending money.
Travel insurance.
Additional expenses at the resort not included in the program package.
Fishing license
1 lunch
Supplemental Information: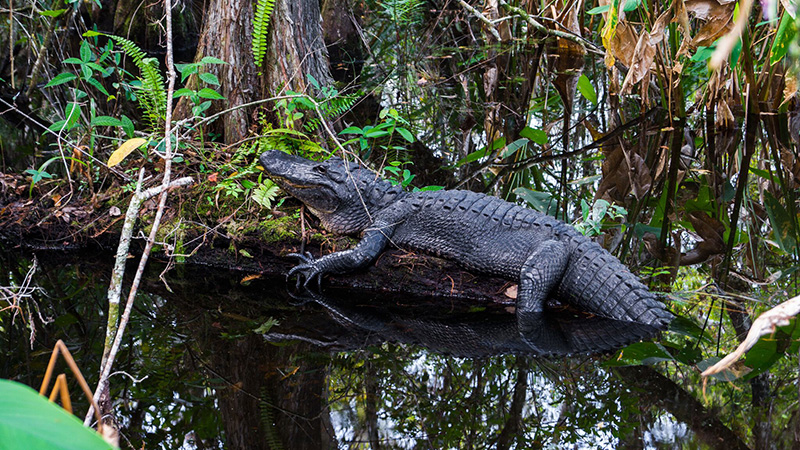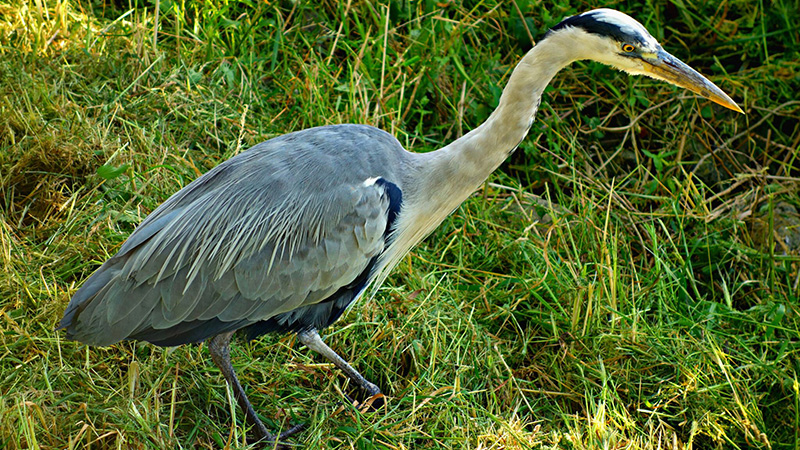 Package Price: $2295
Deposit: $500
Installments: yes
Spots Available: — Click 'Book Now' to see real-time availability and sign up!
Travel Documents:
Government Issued ID
Travel insurance is available and recommended.
Proof of COVID Vaccination Required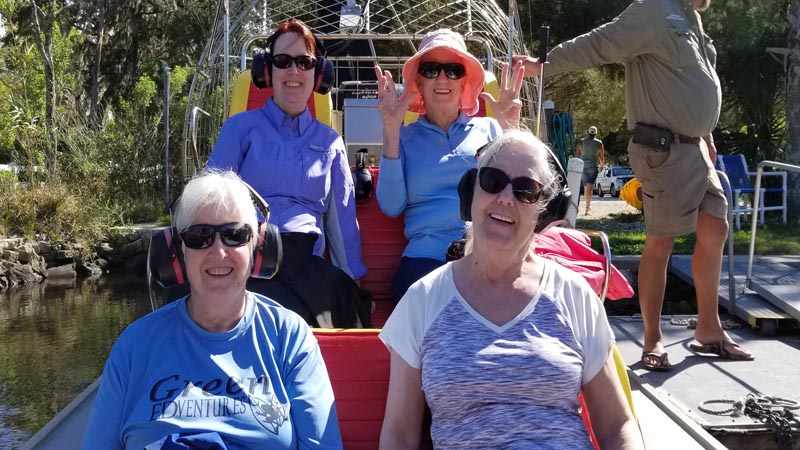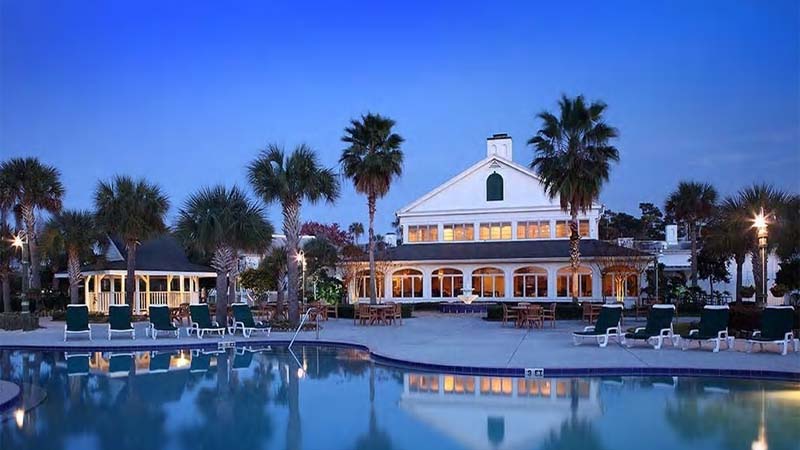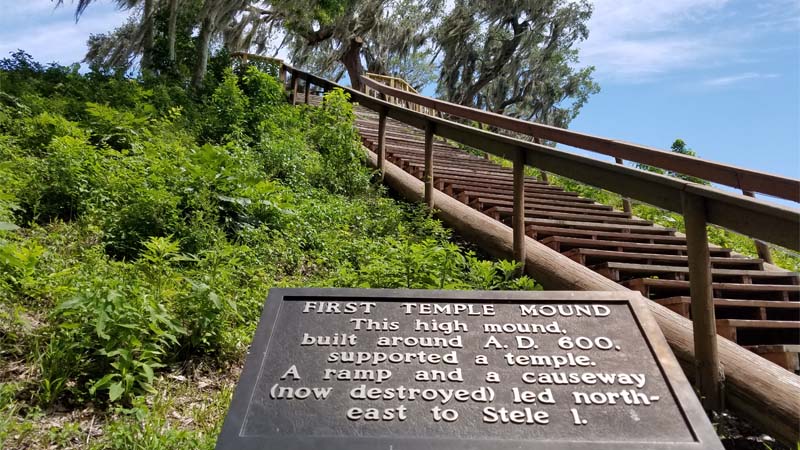 ►Where do we stay?
The Plantation Resort on Crystal River. The Plantation on Crystal River is a 3 star, Eco-friendly resort offering comfortable accommodations and is surrounded by the natural springs of Kings Bay.
►Day 1: Welcome to the sunshine state!
Participants will fly to Orlando Airport.  We will drive about 1.5-2 hours to the Florida's Natural Coast. Check in. Orientation. Swimming. Enjoy hotel amenities. Dinner.
►Day 2: Morning Kayak in Crystal River & Snorkeling School & Shore Fishing
Morning:
Right after breakfast we will paddle the calm waters of Crystal River in search of wildlife like herons, cormorants, osprey, otters, manatees, and alligators. The morning is quiet on the river and you are more likely to spot wildlife. Your guide will introduce you to springshed ecosystems, and about the importance of springs in Citrus County to both people and wildlife.
Afternoon:
After lunch at the resort, participants will meet at the pool for snorkeling school. This program is to help prepare you for snorkeling with manatees! Your instructor will teach you how to fit your mask and how to properly don it. In the water, participants will float to get used to their gear. Participants will learn to clear their mask and snorkel incase water seeps in.
Shore Fishing & Introduction to Ethical Angling
Whether you love to fish, or would love to learn this is a fun and hands on experience. Just steps from the doors of the resort, participants will fish the Crystal River Springshed to learn about fish biology, ecology, and conservation using sustainable and ethical fishing methods. You will learn to identify species and how to bait them in, so you can catch that BIG ONE!!. Participants will need to purchase a Florida Fishing License to participate. Fishing equipment is provided.
►Day 3: Homosassa Springs Snorkeling with Manatees & Wildlife Park Visit
Morning: 
It's an early start, but well worth it. After breakfast we will head to the Homosassa River for your first encounter with manatees. Your captain and first mate will take you out into the springs on a pontoon boat in search of manatees in the calm water of the Homosassa River. You pass by Monkey Island and see spider monkeys and learn about why monkeys are living on that island. Then the "hunt" begins. Once the manatees are spotted, your captain will anchor and everyone will get in the water for a life-changing snorkel with manatees.
Afternoon:
Lunch at a restaurant in Homosassa.
Homossassa Wildlife Park is a refuge with all orphaned or injured wildlife that represent Florida (and a few other interesting residents). This is a perfect place to learn about some of the Florida birds, reptiles, and other wildlife that you may have not seen or had the chance to photograph.
►Day 4: Crystal River Manatee Snorkeling  & Archeological Site Nature Walk
Morning:
Here is another opportunity to get in the water with friendly sea cows in a different watershed right in the backyard of the hotel property.. To ensure you have the best possible chance to interact with lovely manatees and to get photos that your friends will be so jealous of.
Afternoon:
Walk in the footsteps of Native Americans and learn about the cultures that congregated, lived, and traded in Crystal River. See remnants of burial sites and learn about edible and medical plants.
►Day 5: Kayaking on the Chassahowitzka River & Airboat Ride
Morning:
Called by many, the Amazon of Florida, we will paddle up lazy streams meandering through breathtaking scenery on clear water. Chock full of wildlife, this is the best way to see dozens of bird species, and possibly elusive wildlife like river otters, alligators, deer, and manatees.
Afternoon:
This is an adrenaline pumping 1.5 hour adventure. Lets go looking for more Florida wildlife. Maybe we will see a gator? Slide, twist and turn along the cedar, palm and mangrove covered islands, creeks and rivers. This ride takes you on a portion of Battle Creek, Petty Creek, Sam's Bayou, the Little Homosassa River, Salt River and thru Shivers Bay.  All of these are connected to the main Homosassa River and the beautiful Gulf of Mexico. Then the tour continues thru the backwaters, estuaries and saltwater marsh past Indian shell mounds. Reach the shallow clear waters of the Gulf of Mexico and view the sponges, corals, fish and possibly dolphins.
►Day 6: Departure
Morning:
Breakfast at the resort. Group Transfer for afternoon flights from Orlando. End of tour.
** Please note: The activities, lodging, guides, and schedule may change without notice as practical considerations arise during program development or onsite. **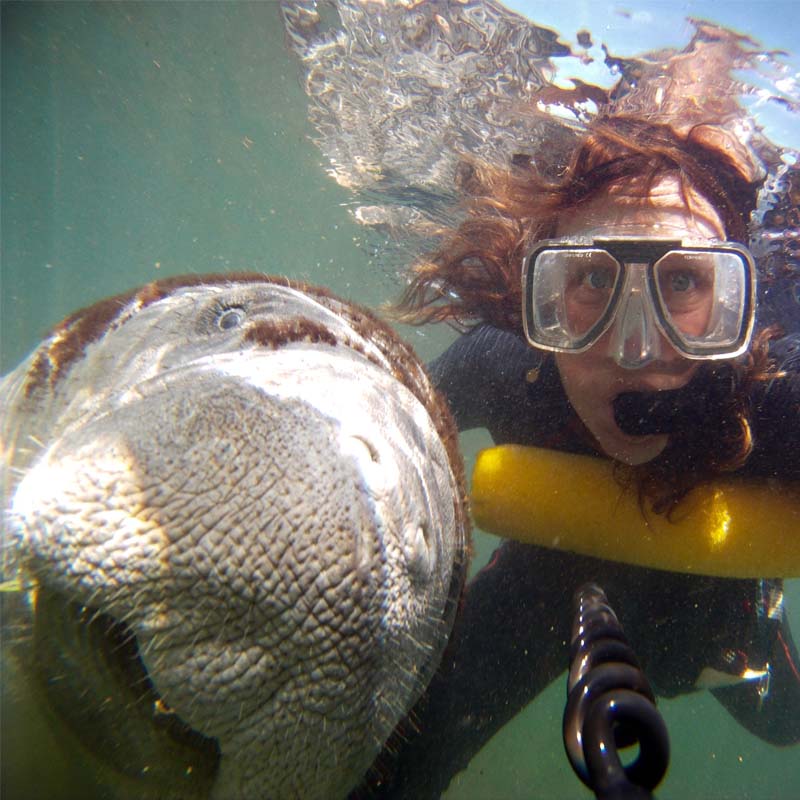 Kristen Hoss
Trip Leader
Kristen is an engaging and passionate educator who leads the Florida Master Naturalist program in Broward County, Florida and is the Director of her non-profit Youth Environmental Alliance. In 2022, Kristen received the Cox Conserves Hero award for her efforts in environmental education and restoration. She teaches environmental and science education programs for students of all ages, and provides expertise for ecological surveys and monitoring. She has a BS in Ecology and Evolutionary Biology, a Masters in Conservation Ecology and Wildlife Sciences, and more than 28 years in the field of ecology (marine, aquatic and terrestrial) and the management of natural areas and wildlife. Kristen's passion is making a difference in peoples lives, to the environment and to wildlife through working and partnering with like–minded people and organizations that share her vision of promoting sustainability through self empowerment and education.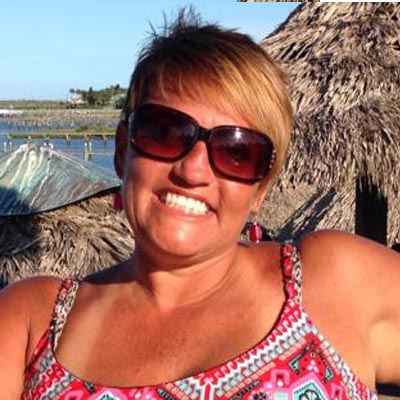 Captain Traci Wood
Guide & Captain
Traci (aka Captain Traci) is the owner of a manatee snorkeling tour company as well as our lead point person when it comes to rules and regulations when snorkeling with manatees. For the past 19 years, Traci has provided in-water manatee tours for friends, families, school groups, educational groups, and people from "everywhere."  Traci has dedicated her life to raising awareness about the manatees. In her own words; "I certainly consider myself lucky to have found a career doing something I love every day and sharing it with people from all over the world gives me a feeling that I truly cannot describe."
Sign Up For The Green Edventures E-mail List
**We respect your privacy. Our website is fully secure and your information is kept 100% private with us**

Go Green Edventures!