Iceland: Conservation & Culture – Student Adventure

  Iceland

  8 Days

  Summer
  Middle School & High School
Scroll Down For The Itinerary
Iceland offers students a massive in-your-face raw landscape to experience and learn about nature's geological and physical forces, and to interact with a culture over 1,000 years old!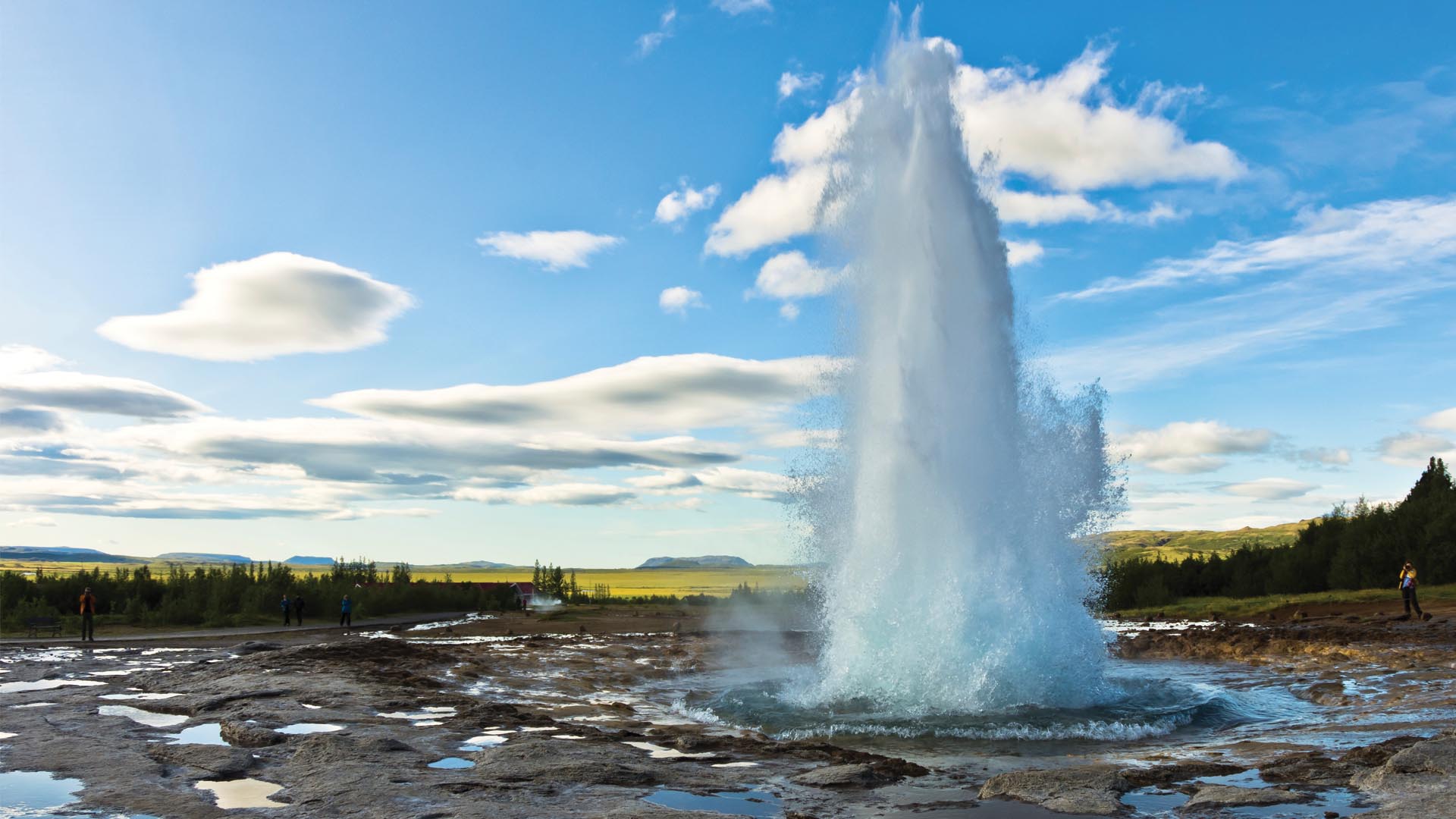 Our Iceland science student tours
introduce students to the spectacular South Coast of Iceland through fun outdoor adventure activities, cultural interaction, and hands on conservation projects to help students learn about Iceland in a way most student trips to Iceland never do.
The focus on our Iceland science student tours will be sustainability and conservation tied in with the popular highlights and the off-the-beaten path places of Iceland. The students will be exposed to raw nature and will have a chance to explore natural wonders during the trip. Fun outdoor adventures include hiking, horseback riding, sea kayaking, and glacier trekking. They will also meet locals and will have a chance to ask various questions on history and culture.
Iceland is meant to be explored outside! On our Iceland science student tours students spend time on trails, beaches, and forests of Iceland. Most tour companies shuffle large groups of students from one museum or public attraction to another. Our Iceland science students tour is limited to 22 participants including chaperones and is tailored to the interest of the group. Students will visit farms, participant in reforestation projects, and get out of Reykjavik so that they can see the country-side of this tiny, but mighty island. 
Where do we stay during our Iceland science student tours?
This adventure takes us south and east along Iceland's beautiful southern coast. As we get further from the city of Reykjavik, our lodging options become country guest houses and hostels.  On this tour, the group will stay in hostels.  There will be 4-6 students per room in their own beds, sharing the room only with students of the same gender from their group. The toilet and bathroom facilities are shared.  Beds could be twin beds or bunk beds. In cases where linens are not provided, we will provide sleeping bags.
Here are examples of where the group might stay:
https://www.hostel.is/hostels/vagnsstadir-hi-hostel
https://www.hostel.is/hostels/laugarvatn-hi-hostel
https://www.hostel.is/hostels/eyrarbakki-hi-hostel
Keep scrolling for trip details and how to sign up.
Trip Highlights:
Experience Iceland's popular treasures: The Golden Circle: Stukkur Geyser, Gollfoss Waterfall.
Learn about Viking history at Þingvellir National Park.
Don your crampons, grab your ice picks and trek on part of the largest glacier in Iceland.
Paddle paradise! Go kayaking through marshes into to the Atlantic Ocean.
See geothermal energy in action, powering the country, and growing food in green houses.
Relax in the Blue Lagoon, and soak in the geo-thermally heated sea water.

Meet local farmers to learn about food production and cultural connection of livestock like sheep and horses in Icelandic culture.

Challenge yourself on a five mile hike through Reykjadalur! You will feel like you are on another planet as you hike over rainbow mountains and cross steamy bridges. Be rewarded with a soak in a geothermal river.

Make a difference! Work with the forestry department to plant trees to help reforest Iceland and to combat erosion.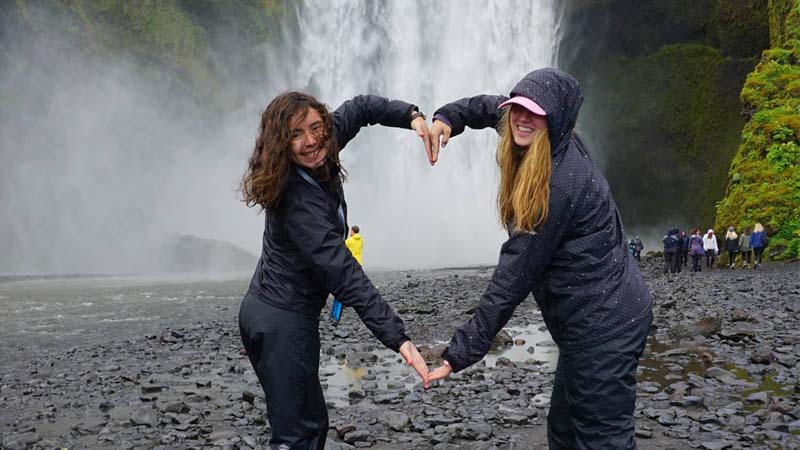 Included:
Airfare to Reykjavik
English speaking Icelandic driver and guide.
Round trip group transfer from Keflavik international airport to Reykjavik.
6 nights lodging in hostels.
Ground transportation via a mini bus.
All activities listed in the itinerary.
Meals from breakfast on day 2 to lunch on day 8.
Excluded:
Personal spending money
Travel insurance
Gratuities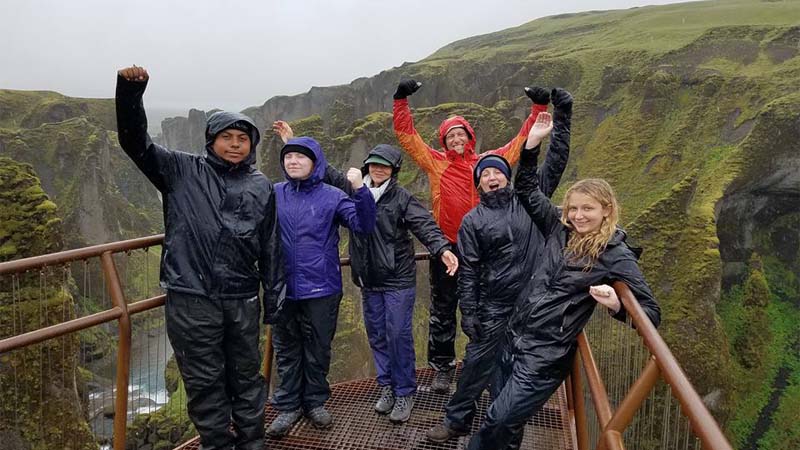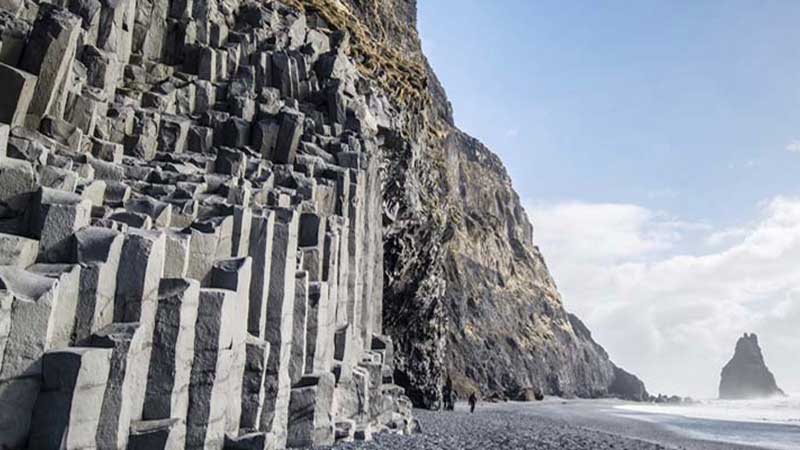 How do I sign up my group?
Teachers, contact us for available dates and package pricing.
How do I sign up my child?
Parents, if your child's teacher or youth leader is traveling with us, refer to the information sent to you by their organization.
Required Travel Documents:
Passport
Spots Available: 19
Supplemental Information:
Packing List
Travel Insurance:
Travel insurance is not included. You are encouraged to purchase travel insurance to protect you and your investment.
Travel insurance is available at: https://greenedventures.com/travel-insurance/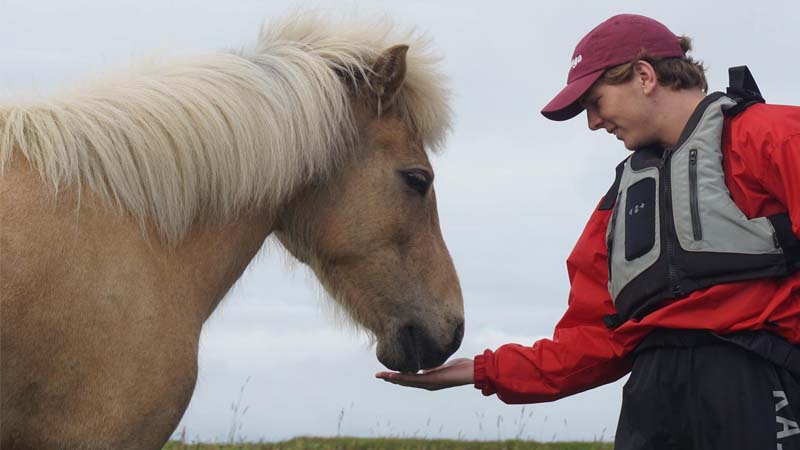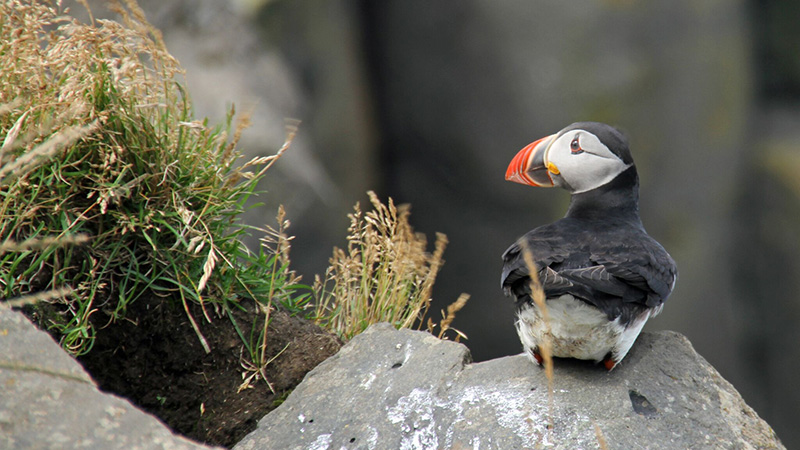 ►Day 1: Travel Day
Most groups will leave North America in the evening and arrive KEF in the early morning between 6 am -10 am.
►Day 2: Introduction to Iceland!
​Meet your guide at the Keflavik Airport and then off to breakfast at the Viking Museum in Keflavík.
Your first intro to Iceland is Reykjavík! Here, students will explore Hallgrímskirkja Church, Harpa Concert Hall and the Sun Voyage.  We'll have lunch in Reykjavík before heading out of town. The first stop is at Þingvellir (Thingvellir) National park where the group will walk along the faults and fissures of the area tha made evident the rifting of the Earth's crust and hear about the major historic events that have taken place at this UNESCO World Heritage.
Arrive at Laugarvatn Guesthouse where you will overnight.
Dinner at Laugarvatn
►Day 3: Golden Circle Wonders – Geothermal Energy – Icelandic Farms
​We head out to Geysir geothermal area and witness the spouting spring Strokkur that erupts up to 90 feet, and close by is the majestic Gullfoss Waterfall. Then we have a tomato soup at Friðheimar organic green house farm and restaurant we learn how the farm is using geothermal energy to produce 20% of Iceland's tomatoes.  After, we will visit a local borehole and collect dark rye bread for breakfast that has been baking for 24 hours using heat generated by the volcanic activity of the area.
The group will visit to a local farm to learn about small scale agriculture in Iceland. They will also get to know the Icelandic Horse and go on a horseback ride in the area.  On the way back to Laugarvatn the group will stop at another local farm for ice cream made from milk produced by the cow's on the farm.
Dinner and overnight stay at Laugarvatn
►Day 4: Hike In The Mountains & Paddle to The Sea
Breakfast at guesthouse. Pack your own lunch.
This morning start with a fun hike through rainbow mountains and through steaming valleys! The hike is 5 miles round trip and last about 2 hours. The reward is a soak in the hot river with a mountain view.
After the hike, the students will head to a forested area where they will get an introduction to tree-planting and soil conservation. Each student will plant their own trees to help combat erosion and to neutralize their carbon footprint from their trip to Iceland.
The day's adventure wrap up with a 2 hour guided sea kayaking tour amid the skerries (reefs or rocky islands) and beautiful lagoons along the coast in the town of Stokkseyri. Its shores are home to the seals and an array of seabirds in an incredibly diverse biota. The paddle starts in a calm marsh then meanders through a mosaic of channels which lead to shallow river that flows into the ocean. It is an easy paddle with wonderful scenery and opportunities to photograph and learn about wetland ecology.
Dinner in a local restaurant
A short introduction to Icelandic language and culture by your local guide.
Overnight stay at Laugarvatn
​►Day 5: South Coast Waterfalls, Black Sand Beaches, & The Glacier Lagoon
Breakfast and checkout at Laugarvatn.
The students will visit the museum of soil conservation and observe the way Icelanders have turned around soil erosion and changed black sands into green pastures.  The group will drive the south coast visiting two popular waterfalls: Seljalandsfoss waterfall where the students can walk behind the waterfall, and Skógarfoss waterfall, one of the most beautiful waterfalls in Iceland. Further east, they will visit Reynisfjara, the black sand beach where the basaltic formation of the ocean cliffs tower impressively over the beach and Dirhólaey bird sanctuary. There might a chance of seeing puffins in that area.
The group will have lunch at Vík.
At the end of the day the students will visit the Glacier lagoon by Vatnajökull Glacier, the largest glacier in Iceland. This is one of the marvelous features of this region, a lake scattered with icebergs that break off from the great Breiðamerkurjökull glacier.
Dinner and overnight stay in Skaftafell area.
►Day 6: Skaftafell National Park Hiking & Meet Local Scientists
Breakfast at hostel.
The group will spend the day in Skaftafell National Park surrounded by mountains and glaciers of the mightly Vatnajökull Glacier. Vatnajökull is the largest glacier in Iceland and the largest ice cap in Europe. We will take a short hike to the Black Waterfall that is surrounded by black basalt pillars. After lunch, the group will meet with local scientists that will explain research they have done in the area on ecology and glaciology.
Dinner and overnight stay at Skaftafell area.
►Day 7: Glacier Trekking & Hike At Feather Canyon
Breakfast at hostel.
The group will have a exciting glacier trek with crampons and ice picks on one of the many mini glaciers spilling down from the Vatnajökull Glacier. After lunch we will start driving back towards Reykjavik. The group will stop by the impressive Fjaðrárgljúfur Canyon (translates to Feather Canyon) on their way back along the South coast. The group will have dinner in the town of Selfoss and overnight stay in the old fishing village of Eyrarbakki.
►Day 8: End of Tour – Return to Airport
Breakfast at the hostel. On the last day the group will visit the magnificent Blue lagoon that has been named one of the natural wonders of the world. On the way, the group will have short stops at some interesting nature sights on Reykjanes peninsula, like Brimketill lava rock pool by the ocean, Gunnuhver hot spring and the bridge between the continents. They will have lunch before departing from Keflavik international airport for their flight home.
** Please note: The activities, lodging, guides, and schedule may change without notice as practical considerations arise during program development or onsite. **

Herdis Fridriksdottir
Driver & Guide / Iceland
Herdis Fridriksdottier is a local expert on natural resources and culture. She specializes in educational trips for student groups and will provide you with an unforgettable adventure. During the duration of the trip she will be your certified Icelandic guide and driver.
She holds a B.Sc in Forestry and an M.Sc in Land Use in Developing Countries from the University of Copenhagen. She also has an M.Sc in Project Management from the University of Reykjavík. She has traveled widely, including to Zambia and Malaysian Borneo. Such experiences have helped her understand students' needs while studying abroad.
Sign Up For The Green Edventures E-mail List
**We respect your privacy. Our website is fully secure and your information is kept 100% private with us**

Go Green Edventures!