Description
Small on the map, but big in person, Iceland offers a massive in-your-face raw landscape to experience nature's elements of earth, wind, fire & ice and to interact with a culture over 1,000 years old!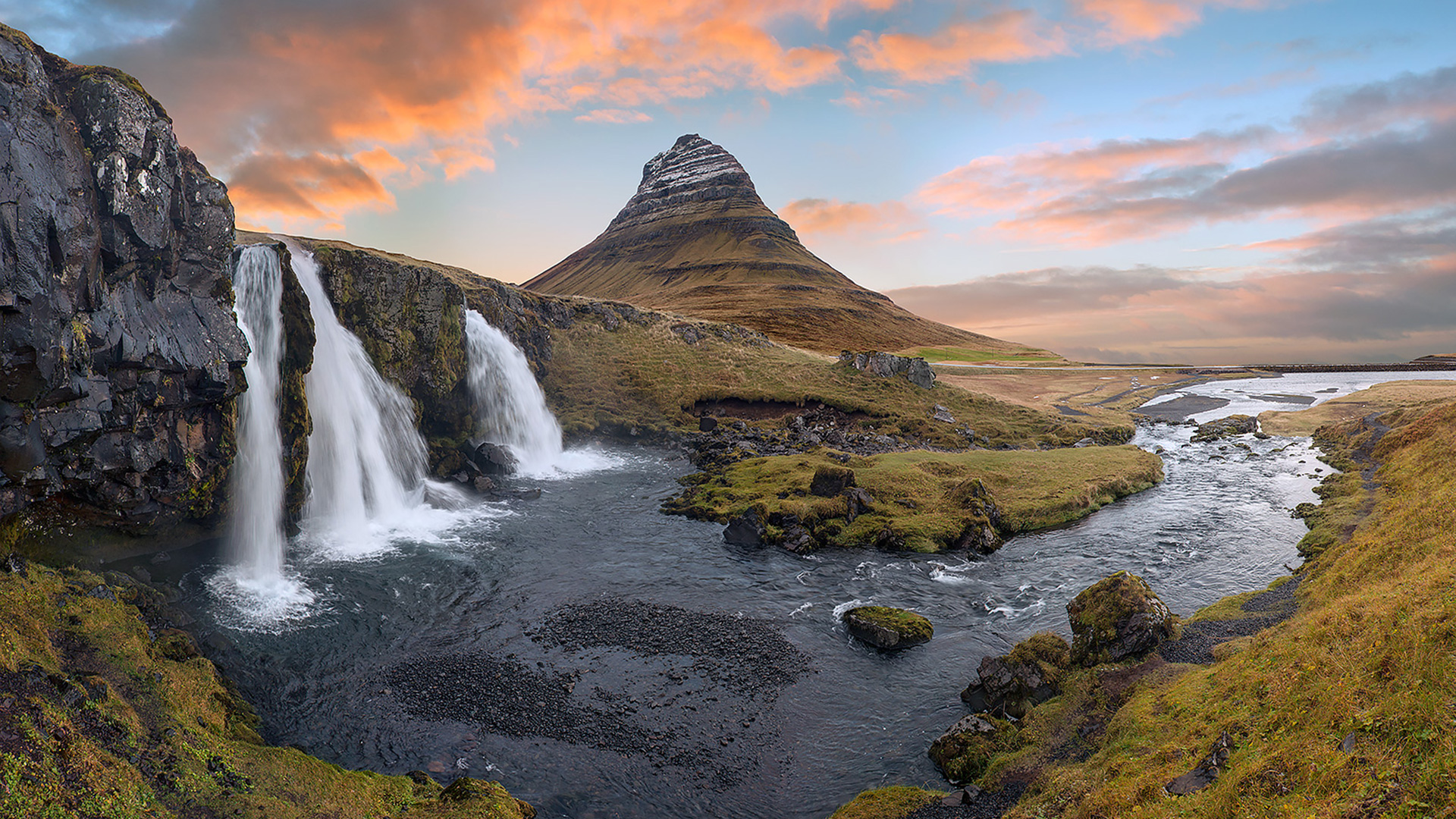 Iceland is a country of sharp contrasts. A place where fire and ice co-exist. Where dark winters are offset by the summer's midnight sun. A country where insular existence has spurred a rich and vibrant culture. It is far from the ice-covered land of darkness many people envision when they think of the country. On the contrary, it is an amazing place of every conceivable shape and color!
Unlike the Vikings pioneers, we come to Iceland, not for religious freedom, but to enhance our own personal stories of adventure. With very little effort, many of Iceland's treasures are accessible by nearly any type of traveler. Short hikes unveil cascading waterfalls. Easy paddles get you up-close to wildlife. A little effort gets you on top of an ancient glacier!
Iceland is vibrant and alive! The land is steaming, pouring, carving, raging, and pounding. The geothermal energy of the Strokkur Geyser sets off an eruption every 6-10 minutes. Watch here: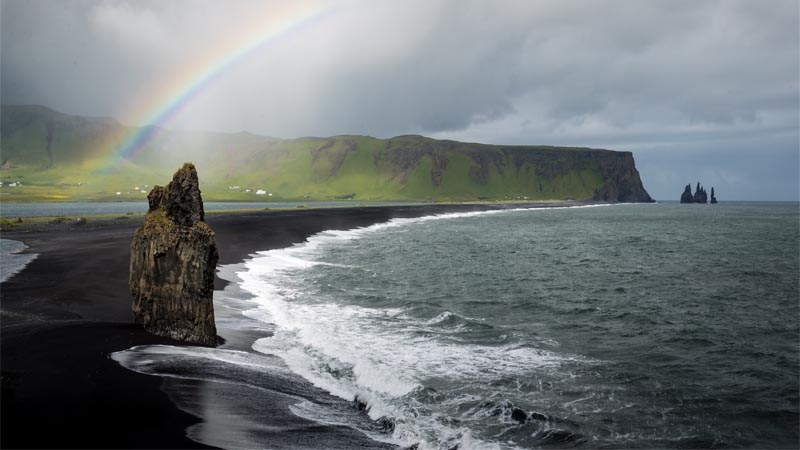 Trip Highlights:
See the lesser traveled parts of Iceland including the Snaefellsnes Peninsula, a variety of scenic & off the beaten path hikes throughout the trip, and spend time in small towns and hamlets.
Get up-close to puffins and shore birds on a North Atlantic Boat Tour.
Experience Iceland's treasures: The Golden Circle: Stukkur Geyser, Gollfoss Waterfall.
Learn about Viking history  at Þingvellir National Park.
Don your crampons and get on ancient ice for a glacier trek.
Feel blue! Take a thrilling zodiak trip into a glacier Lagoon to photograph towering icebergs.
Explore the black sands and epic basalt columns of Vik, Rynisfjara, and Dyrholaey Nature Reserve.
Paddle paradise via a 2- hour adventure kayaking trip through marshes into to the Atlantic Ocean.
See geothermal energy in action, powering the country, and growing food in green houses.
Relax in the Blue Lagoon, and soak in the geo-thermally heated sea water.
Choose your own adventure in Reykjavik so you can see and explore what interests you most.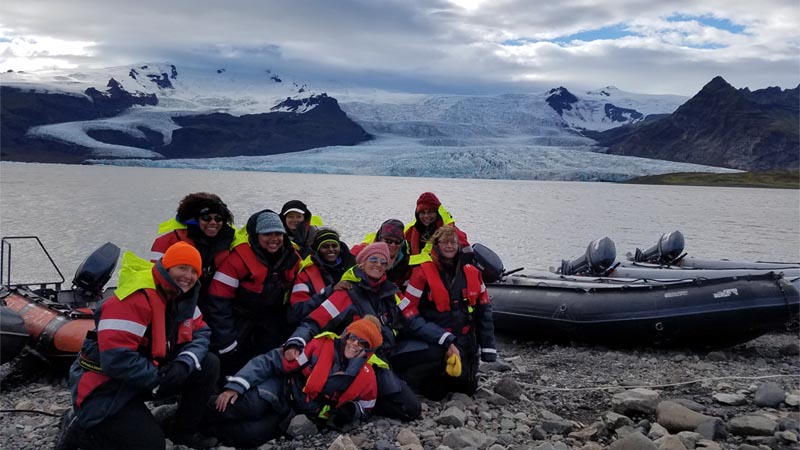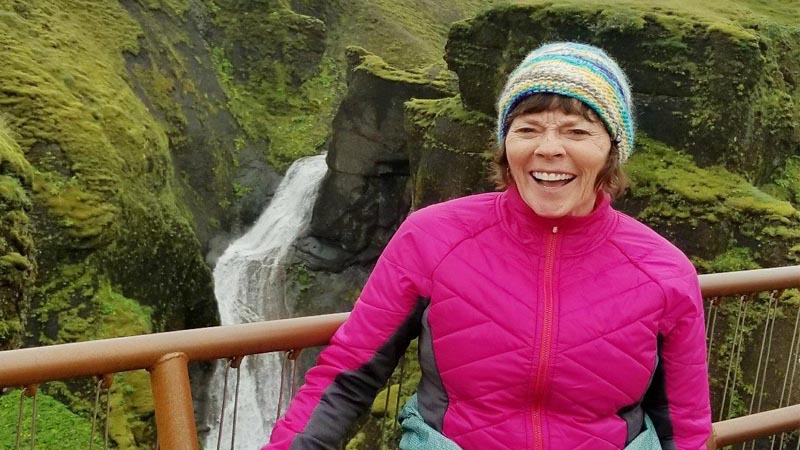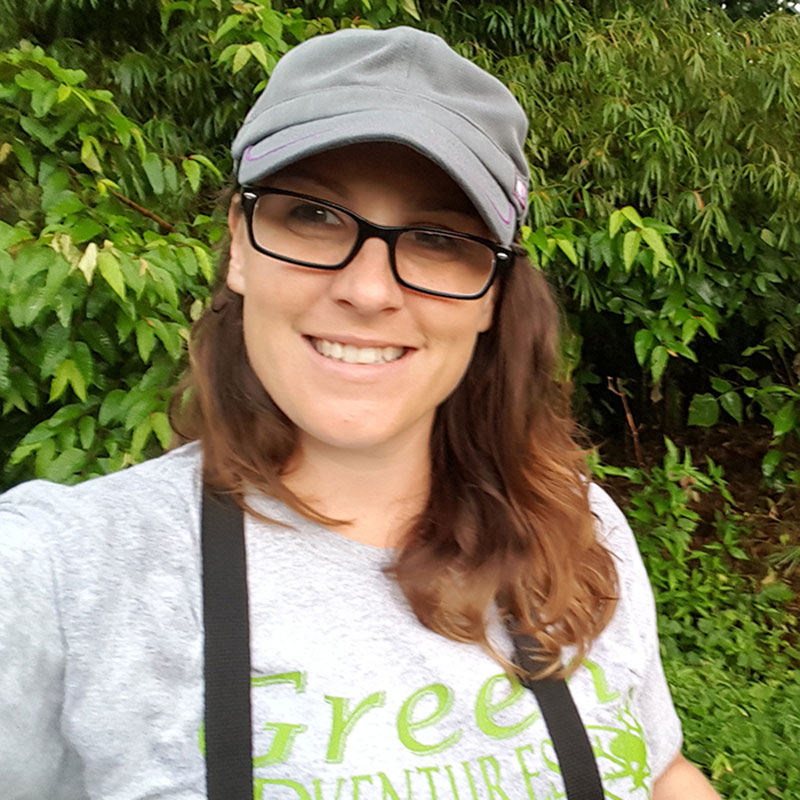 Tara Short
President / Trip Facilitator - Green Edventures
Tara Short is the President of Green Edventures as well as the Trip Facilitator on this tour. Tara has 17 years of experience in eco-tourism, guiding and educating students of all ages in the Americas, the Caribbean, and Iceland. She holds a Bachelor's Degree from the University of Wisconsin-Stevens Point in Natural Resource Management with an emphasis in Environmental Education/Interpretation. Tara has been a naturalist for the John G. Shedd Aquarium, a Ranger for the National Forest Service in Alaska, and a marine science educator for Wild Studies in the Bahamas. Tara is a snorkeling instructor, PADI Open Water Diver, Advanced Diver, Rescue Diver and has specialty certifications as Underwater Naturalist, Deep Diver, Multi-Level diver and Night Diver.
►Where Do We Stay?
Night 1: Snorri's Guesthouse, Reykjavik
Night 2: Guesthouse Hof in Snæfellsnes
Night 3: Selfoss Hostel
Night 4: Farm Guesthouse at Reyniellir
Night 5: Hotel Edda in Skogar
Night 6: Selfoss Hostel
Night 7: Snorri's Guesthouse, Reykjavik
Night 8: Snorri's Guesthouse, Reykjavik
►Day 1: Early morning arrival at the Keflavik International Airport (KEF)
Arrival at Keflavik airport 6-7:00am. Group transfer to Reykjavik. Dinner in town (not included) and overnight in guesthouse. Overnight at Reykavik
►Day 2: Reykjavik – Snaefellsnes Peninsula
Breakfast at guest house. Early morning departure from Reykjavík. We set course to Snæfellsnes, a volcanic peninsula that stretches out from the Icelandic west coast and is divided by a chain of mountains that lies from east to west. The peninsula is dominated by the majestic Volcano Snæfellsjökull. We will stop at Búðir to visit the beautiful little black church, the yellow sand beach and the rock lava formations. Our next stop is at the hamlet of Arnarstapi where we go for a short walk among the basaltic rock formations. We have Lunch at the tiny beach café at Hellnar (included).  After lunch we enter the National Park and stop at the Djúpalónssandur beach. We continue to the north coast with tiny fishing villages and arrive to the beautiful small town of Stykkishólmur where we will take the Viking Sushi Boat Trip on the Breidafjörður Bay. Overnight in Hofgarður on the south coast of Snæfellsnes. Dinner not included.
►Day 3: Snæfellsnes-Borgarfjörður-Þingvellir
Today we head to the beautiful Borgarfjörður region. This is the home of Deildartunguhver, the most powerful hot spring in Iceland (and even in Europe) and the lush waterfalls of Hraunfossar a row of waterfalls that emerge from underneath the lava field, and Barnafoss. From there a short drive takes us towards the National Park of Thingvellir where we walk along the faults and fissures of the area that make evident the rifting of the earth's crust and hear about the major historic events that have taken place at this UNESCO world heritage site. Night in Selfoss hostel in Selfoss. (Breakfast included. Not included: lunch & dinner
►Day 4: Seljalandsfoss – Vík – Jökulsárlón
After we head on to the beautiful village of Vík where we take a short walk on the black beaches, admiring the power and beauty of the Atlantic Ocean. The high cliffs dominate the black beach below and just off the coast pillars of rock rise from the Ocean's surface. Legend says that these are trolls that turned into stone after staying up past sunrise. After a drive over the vast sand desert of the south and the lava field of Eldhraun, one of the biggest lave flow coming from one single eruption, we take a short walk at the gorgeous Fjaðrárgljúfur Canyon before continuing further east. We will stop at Fjallsárlón a lagoon filled with icebergs where we will have an exciting boat tour and sail around the icebergs. A short drive takes us to the Jökulsárlón Glacier Lake, one of the marvelous features of this region, a lake scattered with Icebergs that break off from the great Breiðamerkurjökull glacier before arriving to our farm guesthouse at Reynivellir for overnight.  (Included: Breakfast. Not Included: Lunch & Dinner)
►Day 5: Skaftafell NP- Jökulsárlón Glacier Lake – Skógar
Today we spend the day in the National park of Skaftafell where will go on a glacier walk on the glacier and walk up to the waterfall Svartifoss.  In the afternoon, we will return west for an overnight at Skógar where we have the evening to admire the majestic waterfall Skógafoss. Night at hotel Edda Skógar. (Breakfast included. Not included Lunch & Dinner)
►Day 6: Gullfoss – Geysir – Stokkseyri/ Selfoss
The first stop of the day will be at the beautiful waterfall Seljalandsfoss and we will walk behind it.  Then a short drive brings us to the famous greenhouse Friðheimar where we have their renowned tomato soup for lunch (included). In the afternoon, we visit two of Iceland's most famous natural treasures the waterfall Gullfoss and the Geysir hot spring area. The famous hot spring is the namesake of all sprouting hot springs, and his neighbor, the reliable Strokkur geyser, spouts hot water up as high as 15 – 30 m, every 5 – 10 min. We will have dinner at Efstidalur farm. Overnight at Selfoss hostel. (Breakfast & Lunch included. Not included: Dinner)
►Day 7: Skaftafell-Hot Spring Hike-Reykjavík
We drive to the small village of Stokkseyri where we will have an exciting two-hour sea kayak tour down to the sea. On our way, back to Reykjavik we stop at of the geothermal village of Hveragerði we go for a short hike among the numerous hot springs and boiling mud pools of Grændalur, a magical place. Arrival in Reykjavik in the afternoon.
►Day 8: Reykjavik & Choose Your Own Adventures
Day at leisure in Reykjavik. This a great day to explore the culture, Museums, and shops of Reykjavik.
►Day 9: Blue Lagoon & Airport Transfer
Transfer to Keflavik airport for a return flight.  On the way we will stop at the Blue Lagoon to have a relaxing 2-hour bath its spa-like milky hot water. Considered one of the 25 wonders of the world, the geothermal water originates 6,000 feet below the surface, where freshwater and seawater combine at extreme temperatures. It is then harnessed via drilling holes at a nearby geothermal power plant, Svartsengi, to create electricity and hot water for nearby communities. On its way to the surface, the water picks up silica and minerals, before emerging at a soothing 38°C (100°F). Perfect for a relaxing and re-energizing bath.
Please note: The activities and schedule may change without notice as practical considerations arise during program development, or onsite for the safety of participants.

Included:
Group round trip airport transfer.
English speaking Icelandic driver and guide for 6 days from day 2 to day 7 plus.
Green Edventures/BOW Representative to lead the trip.
Round trip group transfer from Keflavik international airport to Reykjavik.
Lodging in guest houses in double twin rooms with shared toilet and shower facilities.
All activities except day 8 (choose your own adventure in Reykjavik.
Ground transportation via mini bus.
All activities listed in the itinerary including 2 hours kayaking, glacier walk, guided hikes, boat trip on the North Atlantic, Blue Lagoon fee, zodiak boat trip
All breakfasts, 2 lunches.
Excluded:
Airfare to Reykjavik
Most meals except breakfast & 2 lunches.
Optional excursions, visits to museums, shows, etc on day 8.
Gratuities
Personal spending money.
Travel Insurance
Price per person for a group of:
The more people that sign up, the lower the per person price. Everyone benefits!
6 persons.: $4429 USD pp
7 persons.: $4120 USD pp
8-9 persons.: $3814 USD pp (8 confirmed as of 5/12/17)
10-11 persons.: $3711 US pp
Minimum Group Size: 6
Maximum Group Size: 11 + guides
A non-refundable deposit of $1373.00 is required to book this trip.
May 15th: $1373.00
*June 15th Final payment TBD.
*Final cost depends on number of participants.
Payments are non-refundable if the trip is cancelled, interrupted, or delayed outside of our control. Purchase travel insurance to protect your investment. Green Edventures reserves the right to pass on additional fees in the event of Icelandic currency fluctuations, government laws, or taxes, that cause a surcharge to the package price negotiated between our local partners and Green Edventures.
Registration & payment processing for this tour is handled through the University of Wisconsin – Stevens Point Continuing Education & Outreach
Join our mailing list for more information about this tour and others.